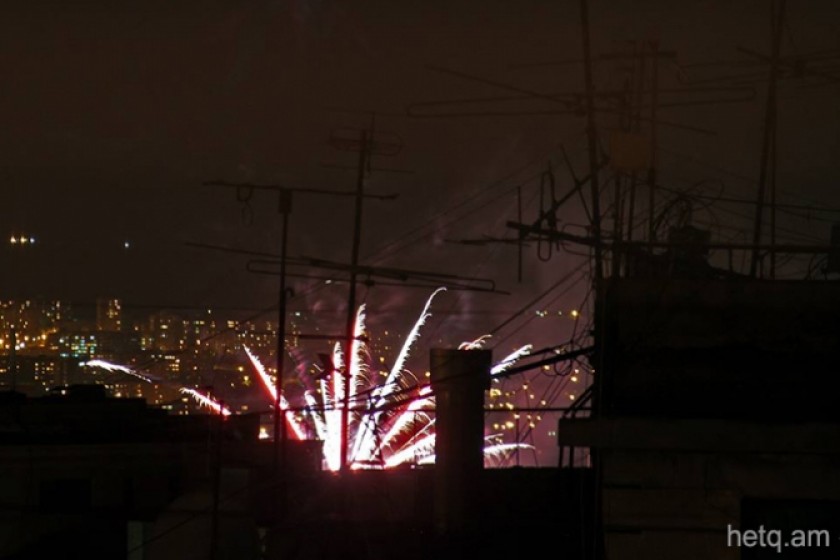 1 Million AMD Fine Proposed for Illegal Fireworks in Yerevan
Those caught setting off fireworks in Yerevan without official permission will be fined AMD 1million (US$ 2,060) if a proposal made by Yerevan Mayor Taron Margaryan is passed.
If approved, individuals and business will be fined AMD 2 million if caught a second time during a twelve-month period.
Those wishing to set off fireworks will have to pay from AMD 50,000 – 300,000 for a fireworks permit.
To date, the Yerevan Municipality has not specified where or when fireworks can be deployed.