Armenia Exports Record Amounts of Copper
The rising price of copper on international markets in 2017 was a boon for exporting countries like Armenia.
By the end of the year, the price for one ton had exceeded US $7,000.
The graph below charts the price of copper on the London Metal Exchange (LME)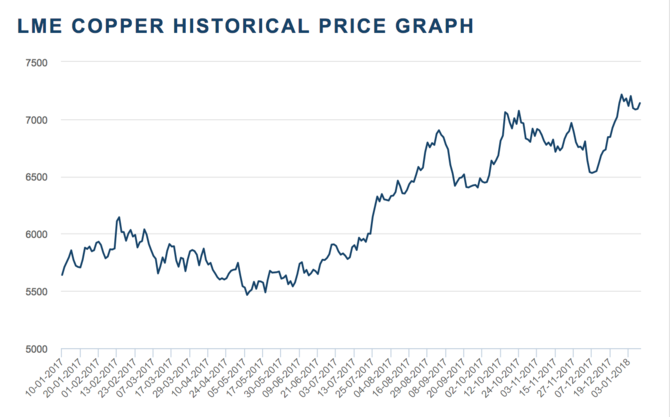 Many analysts point to increasing copper demand from China as a prime factor in the copper price rise.
According to Armenia's State Revenue Committee, the country exported 444,000 tons of copper ore between January and November 2017 worth US $527 million.
Compare these numbers to the same period in 2016, when Armenia exported 397 tons of copper ore worth $357 million.