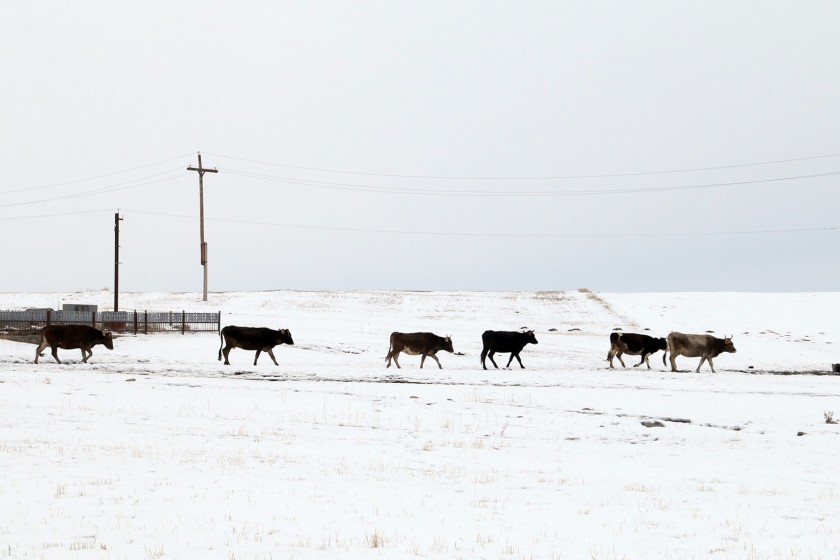 Bardzrashen: A Disappearing Village
The village of Bardzrashen, in Armenia's Shirak Province, has seen better days.
75 families used to live in the village. Only six remain today – the families of Mkhitar, Varazdat, Yeghish, Mrik, Khachik and Artak.
In 1981, Bardzrashen was incorporated in to the neighboring village of Isahakyan.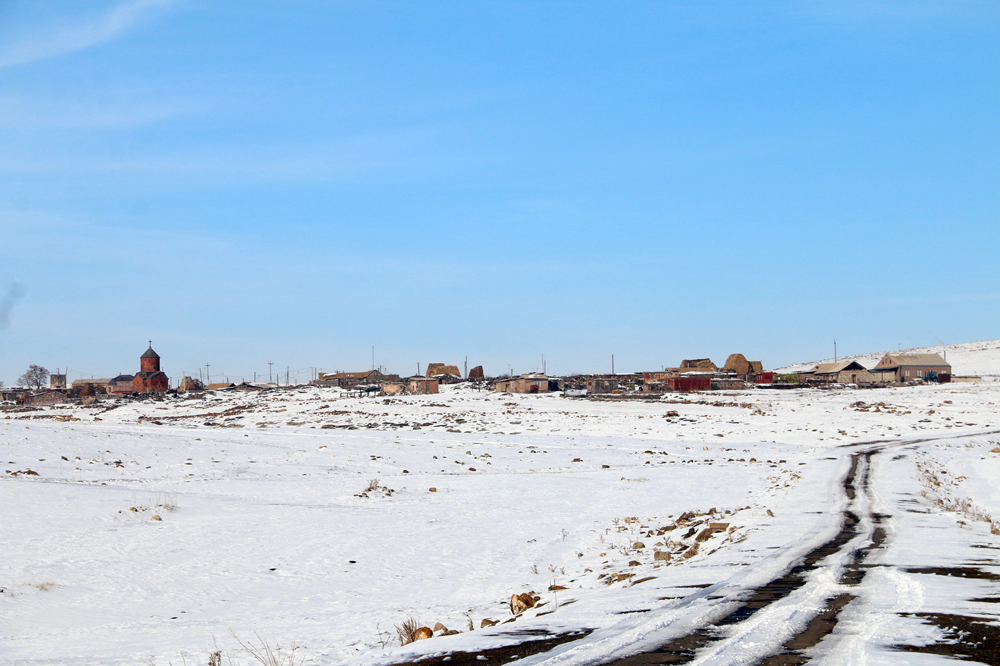 This is Yeghish.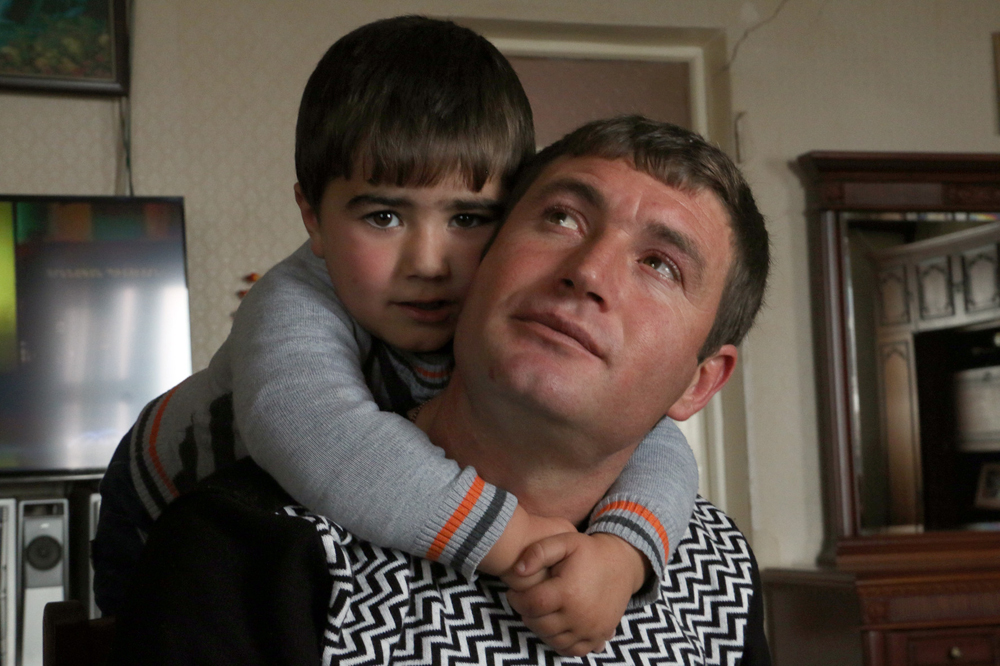 The village's other families have since moved to Isahakyan, the town of Maralik, and to most distant shores abroad.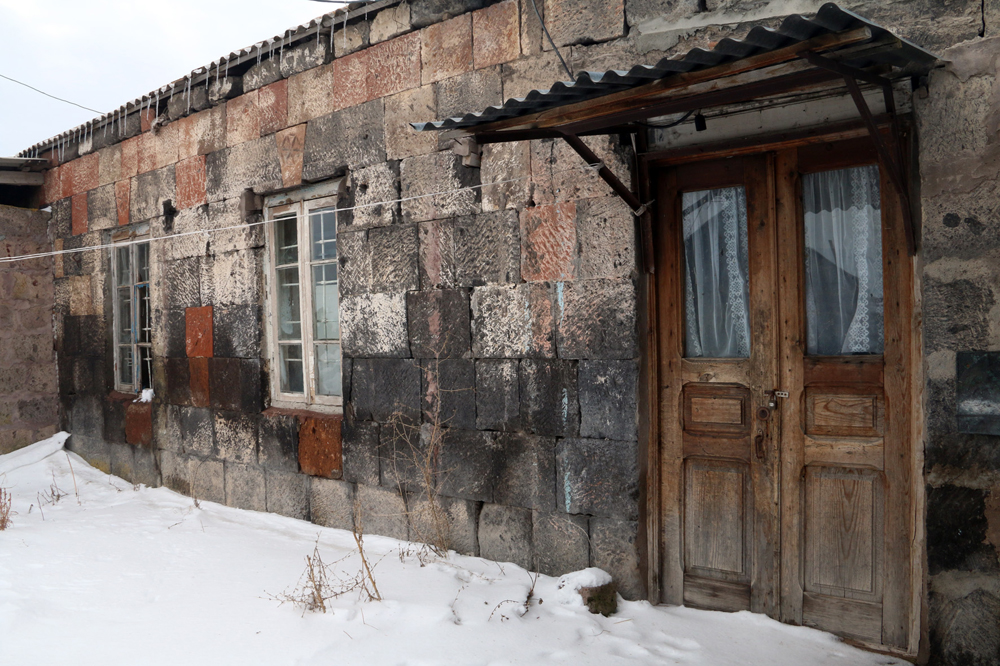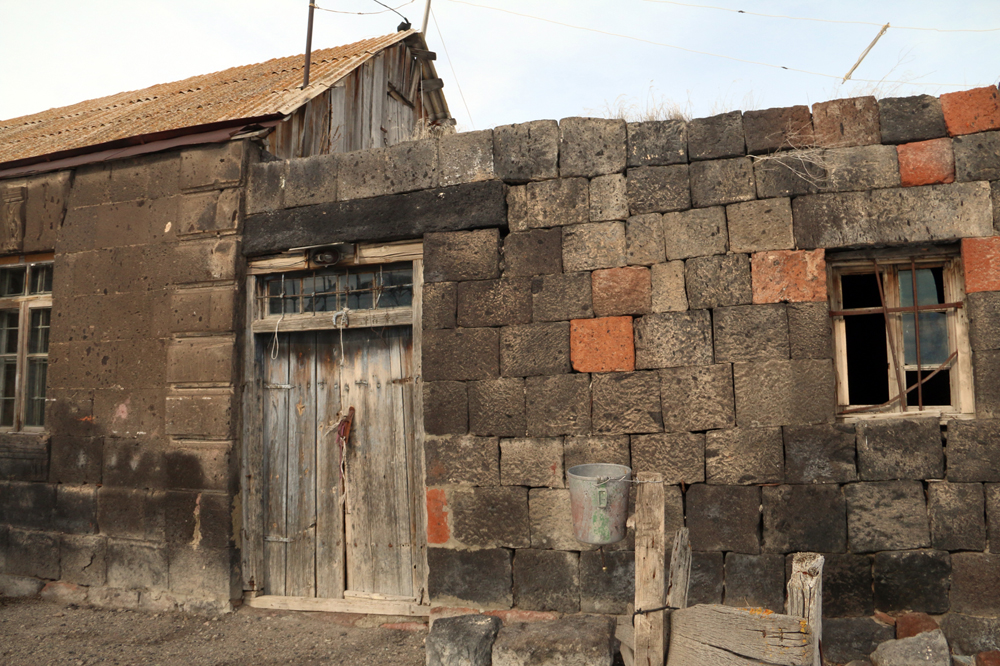 The 7th century St. Astvatzatzin Church is visible from all points in the village.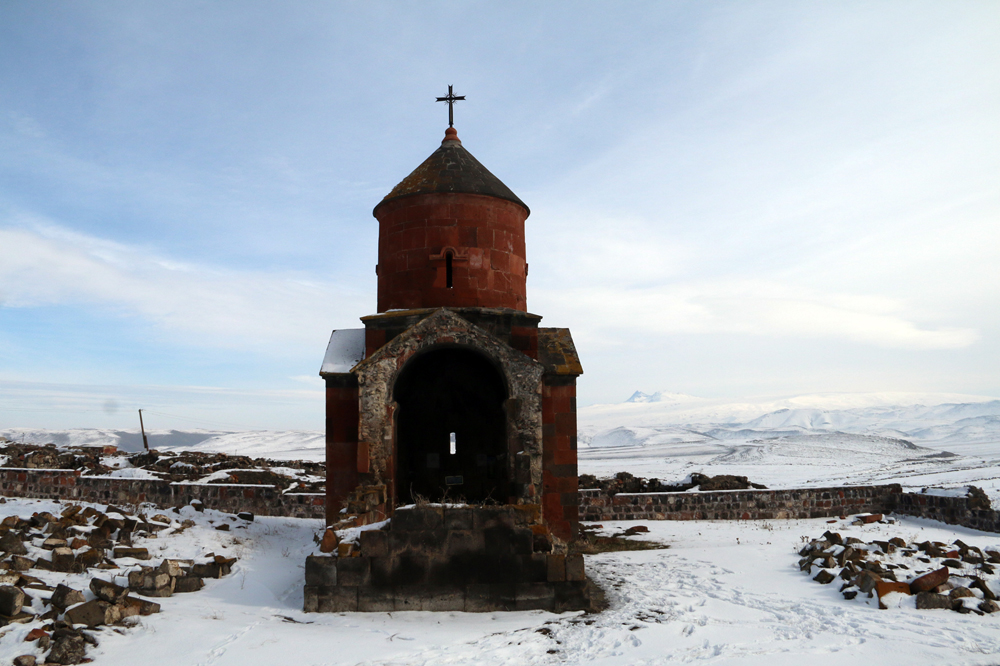 Mt. Aragats looms in the distance․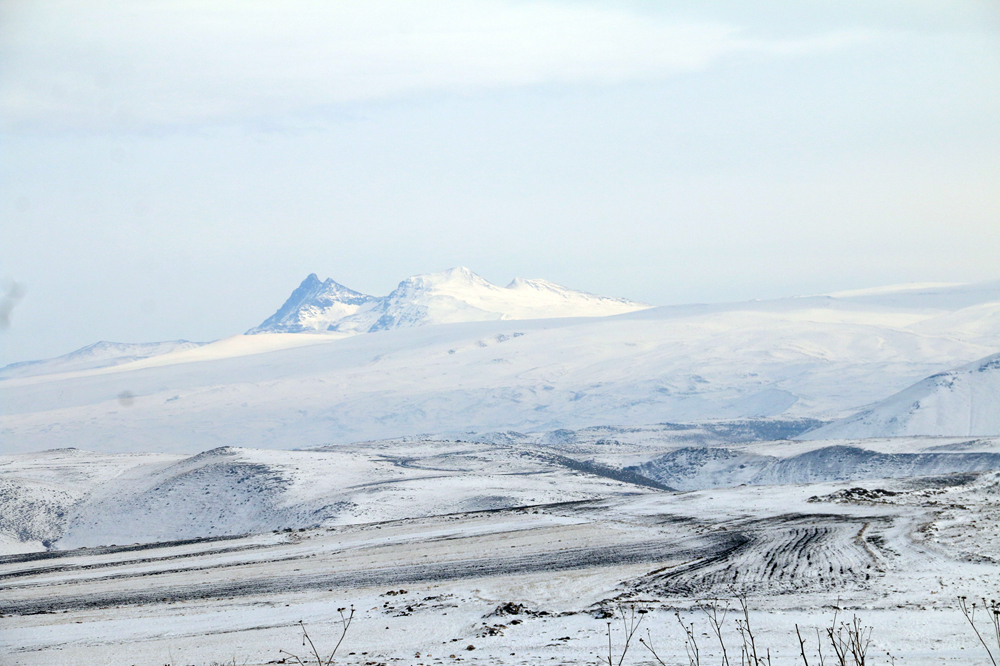 Winter snows, up to one-meter, isolate Bardzrashen from the outside world. Villagers must warm their homes by burning wood and dung. There's no natural gas.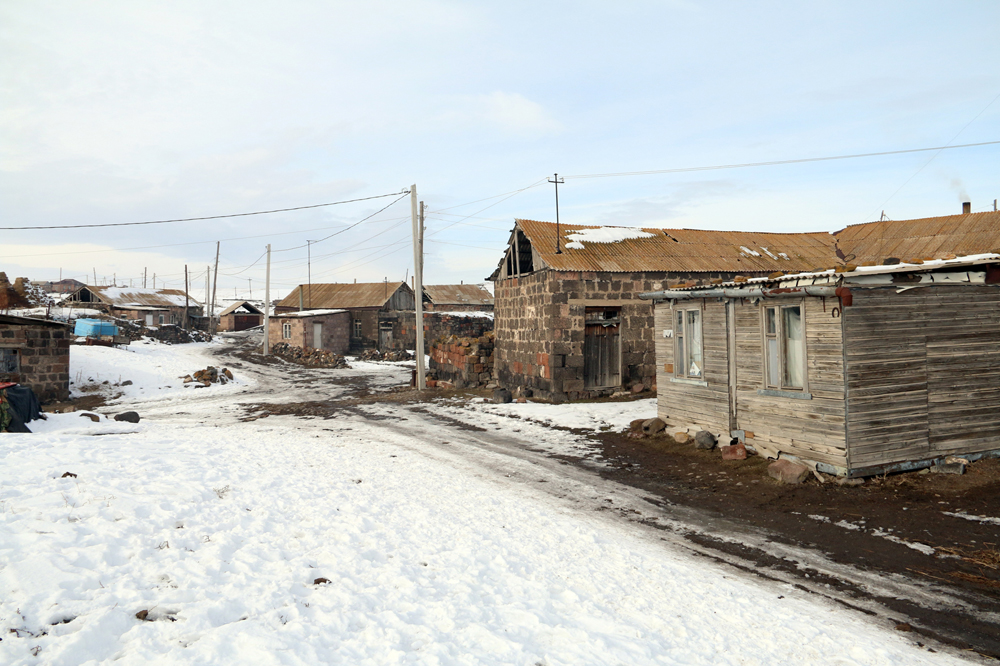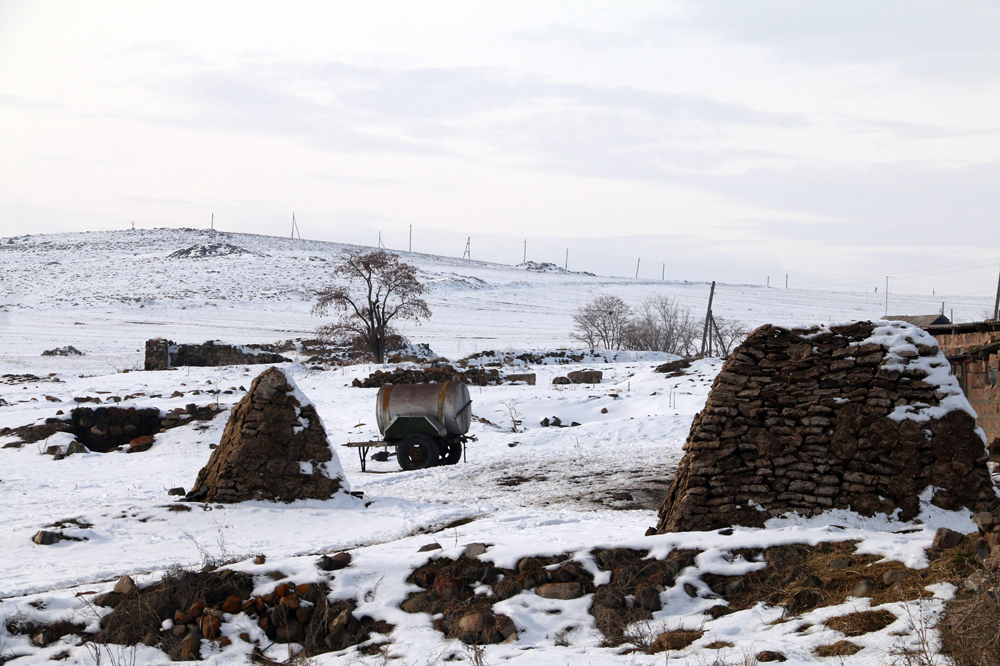 There are no stores in the village. Thus, residents travel to Yerevan and Maralik to purchase necessary winter provisions. There is no kindergarten or elementary school in the village. Children must travel to Isahakyan or Maralik to attend class.
Today, menfolk of the village will gather for a khash party.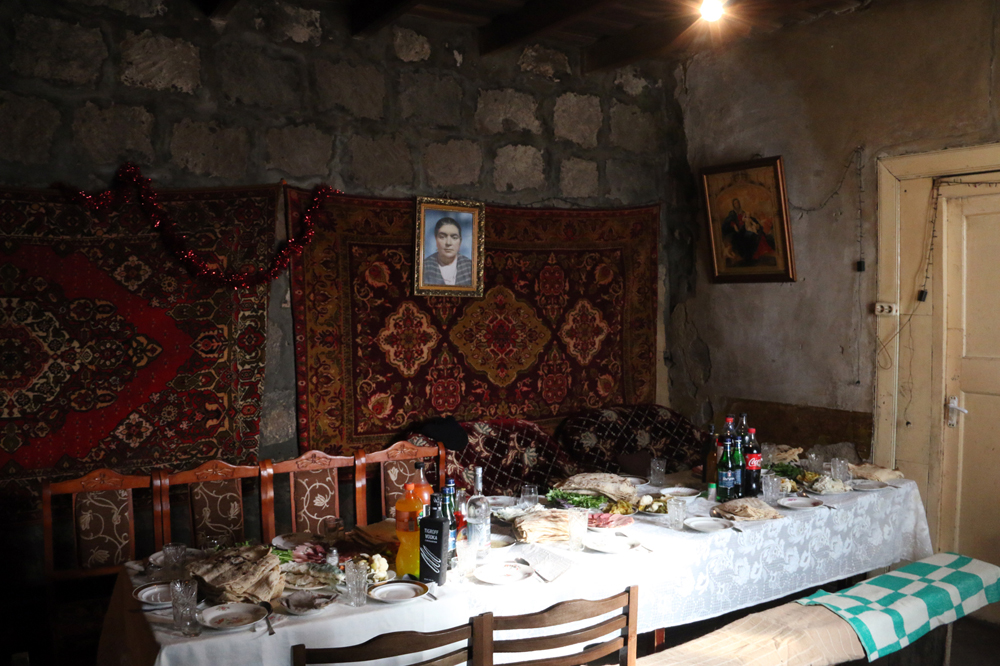 Residents mainly raise livestock, and get their water by hand, from wells. Bardzrashen is supplied with electricity, but using pumps to get water is an expensive luxury.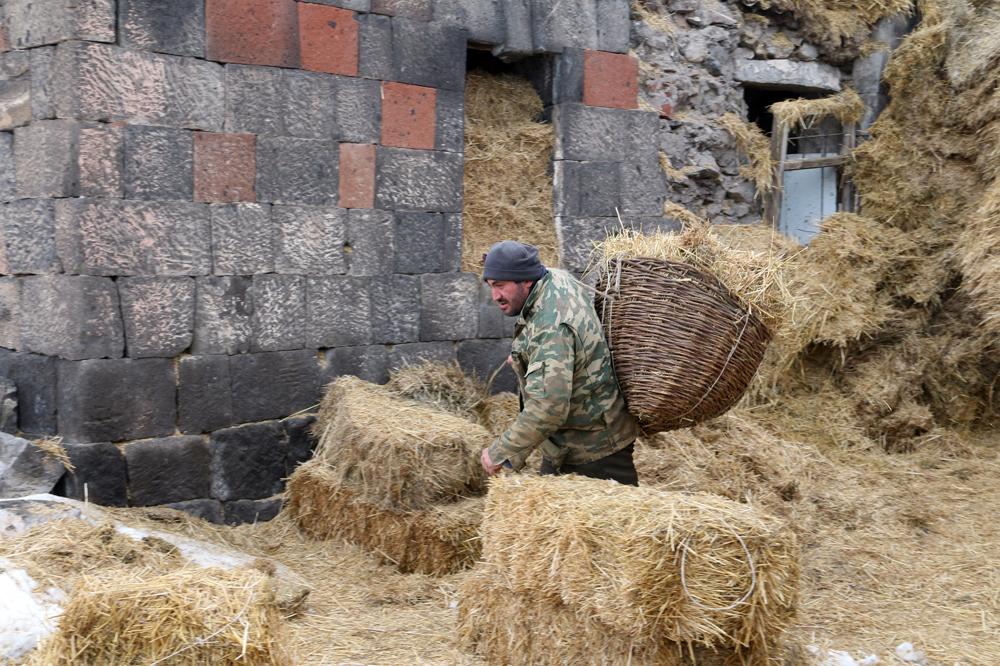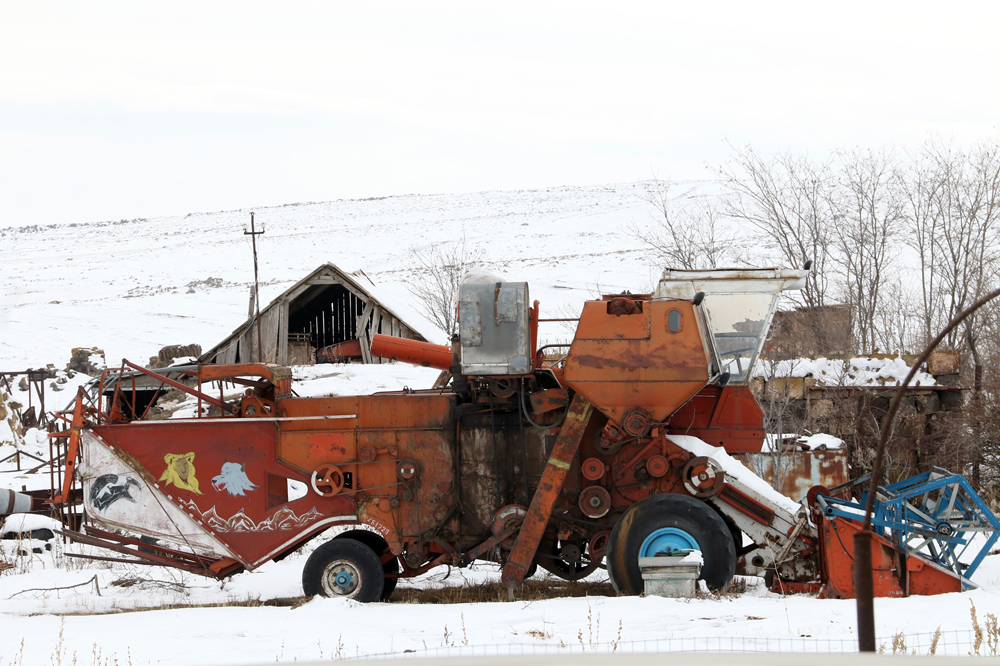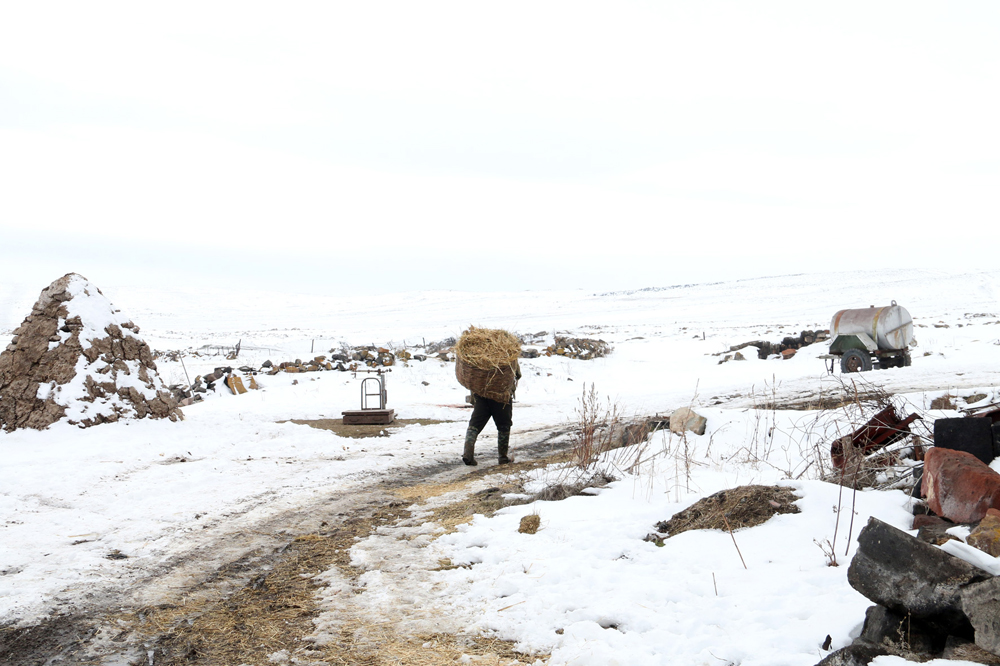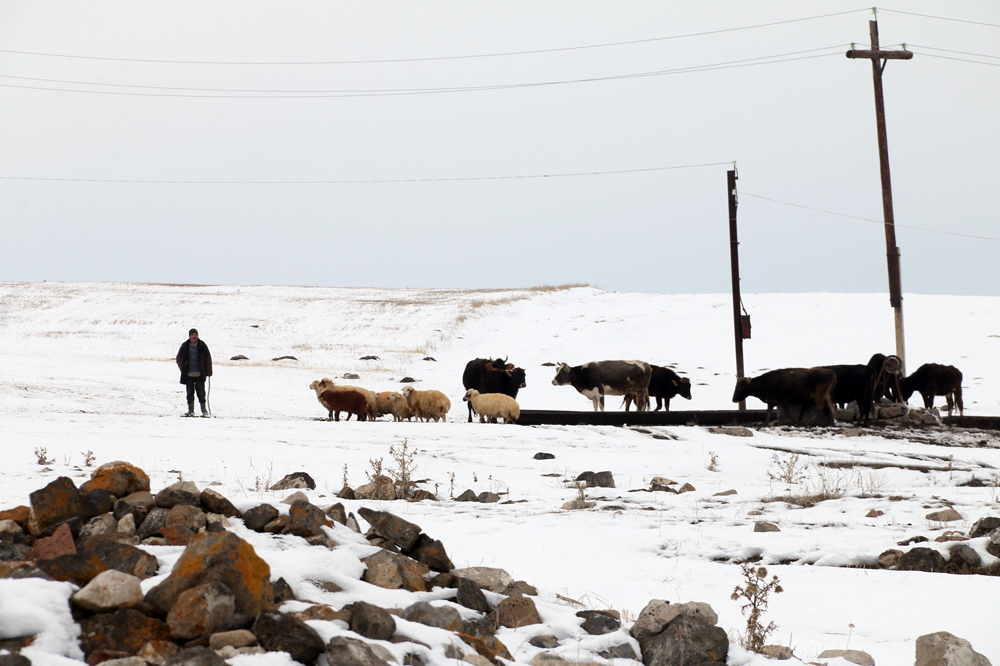 This is Gnel Mkrtchyan. He's brought his animals to the well.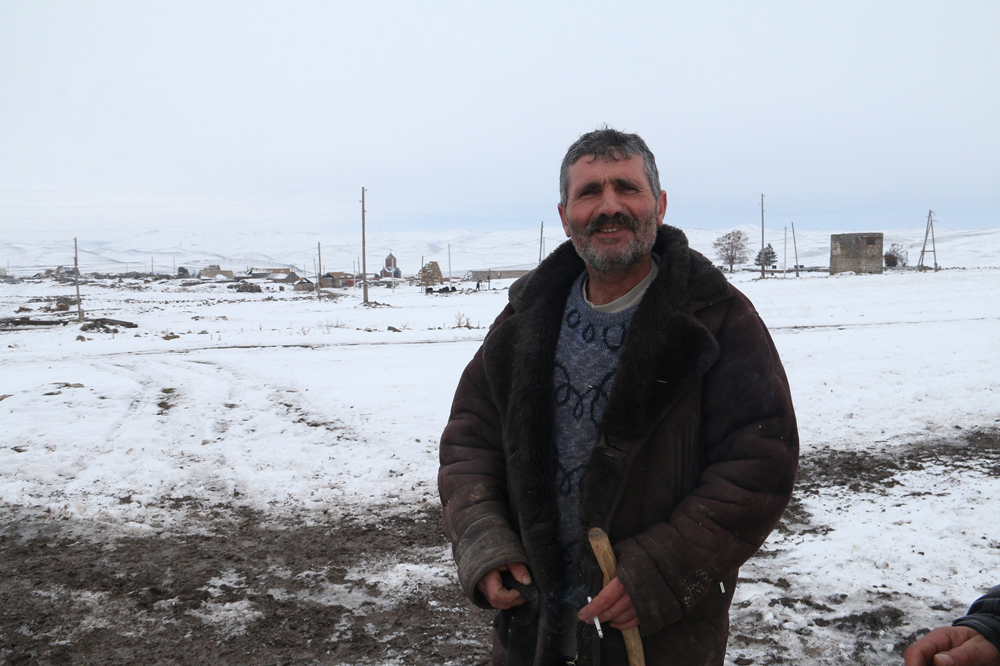 Varaztad Hakobyan is seen here fetching water by hand for his animals.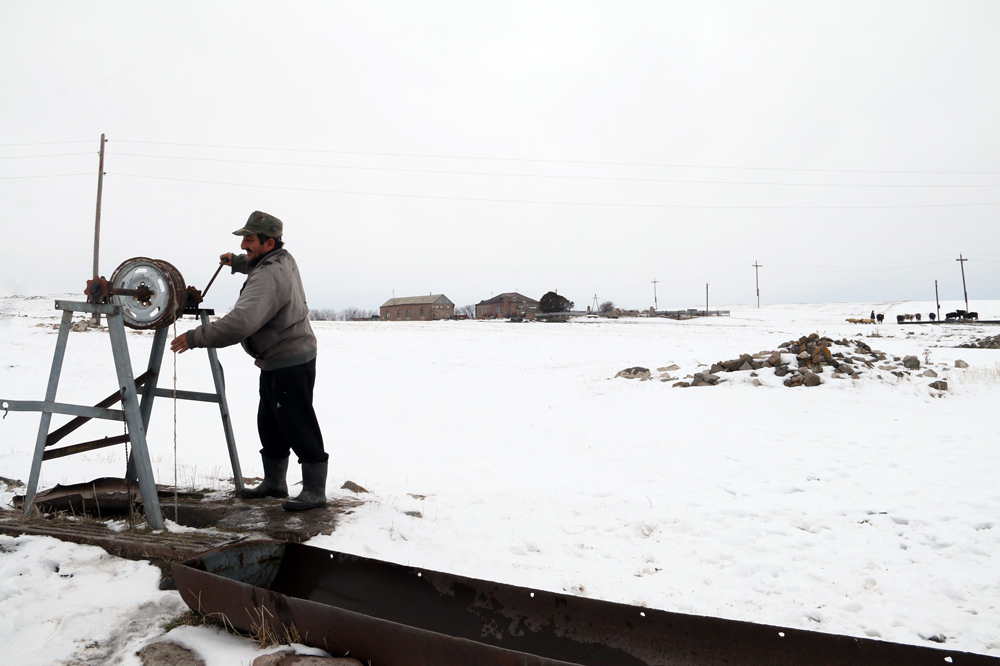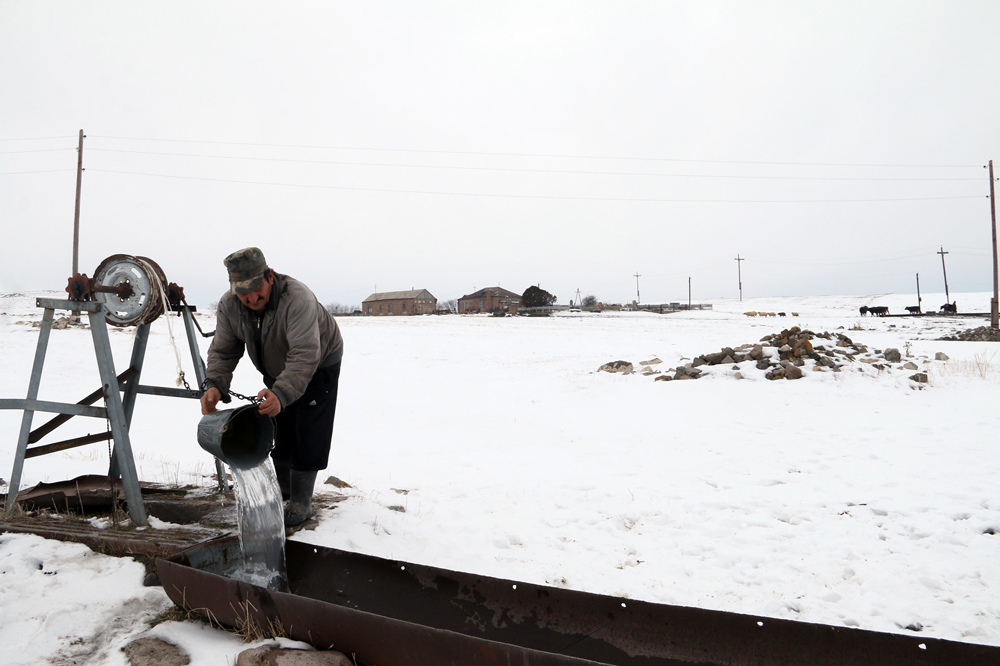 Each village family uses 300-500 liters of water for their livestock.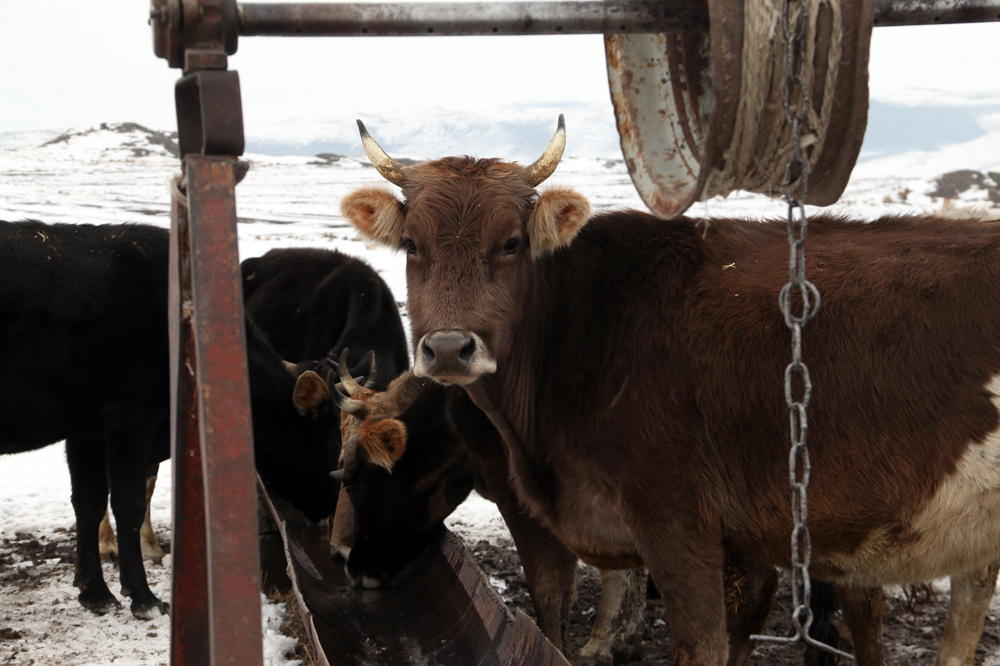 Families used to get 120 drams for each liter of milk they produced. Today, the price has reached 170 drams. Residents say Maralik villages are paid 250 drams for one liter.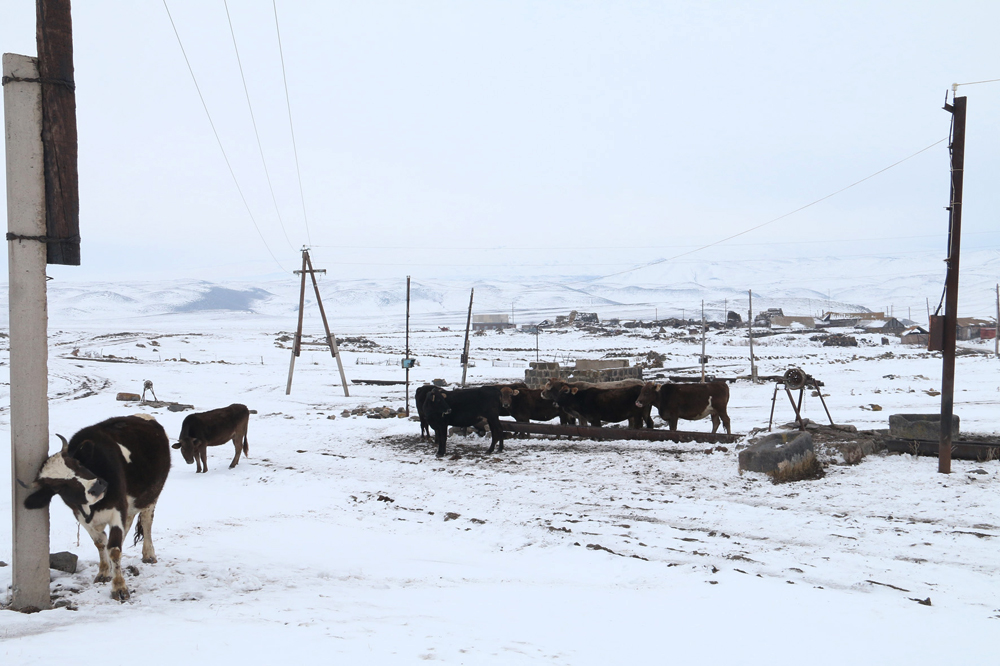 Gampr dogs watch over the herds.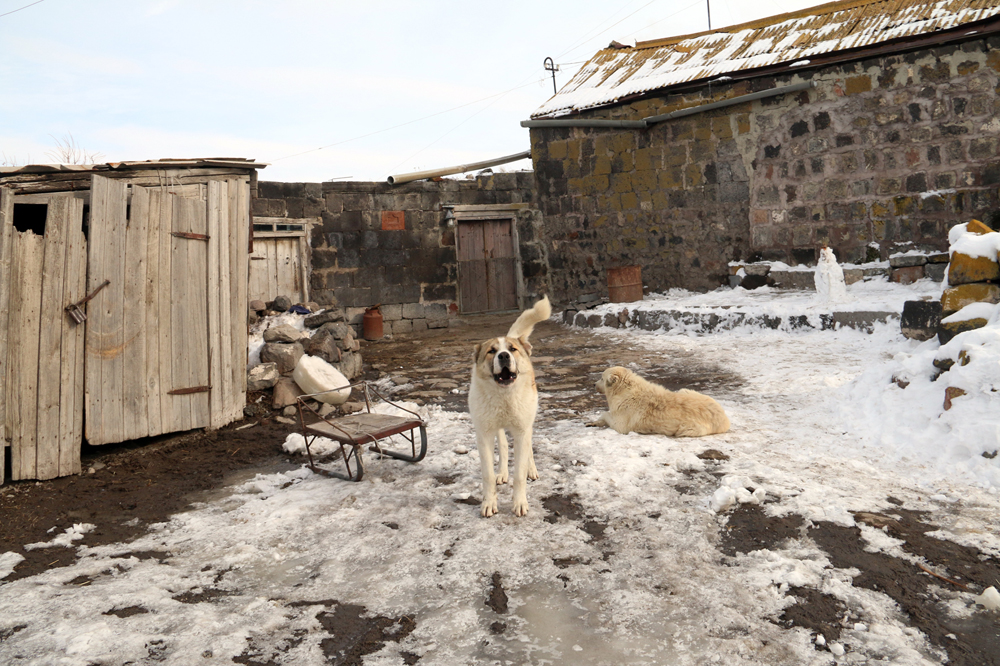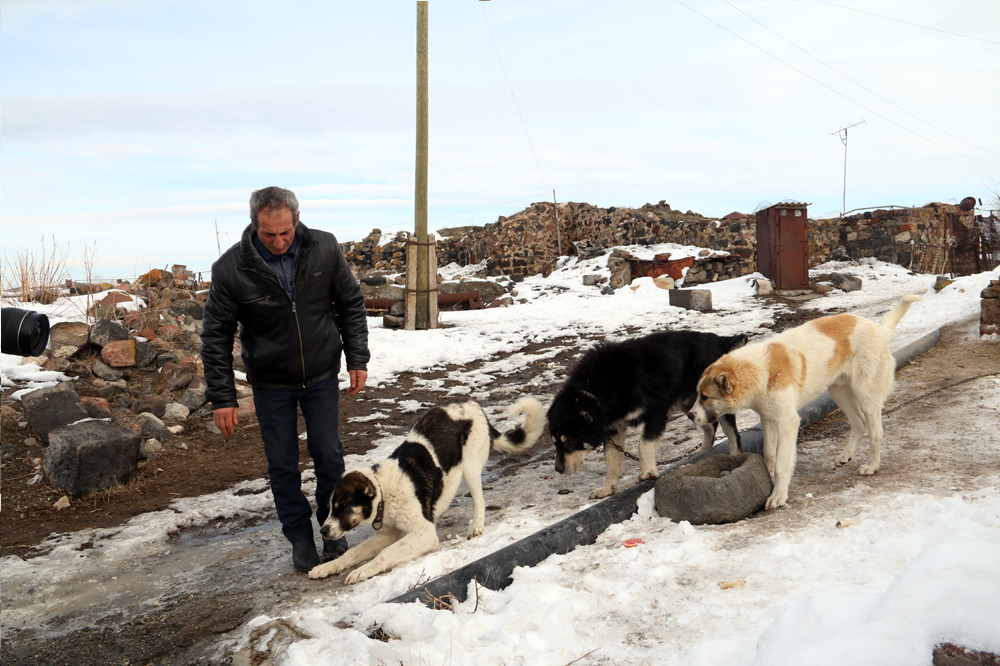 Mkhitar with his dogs.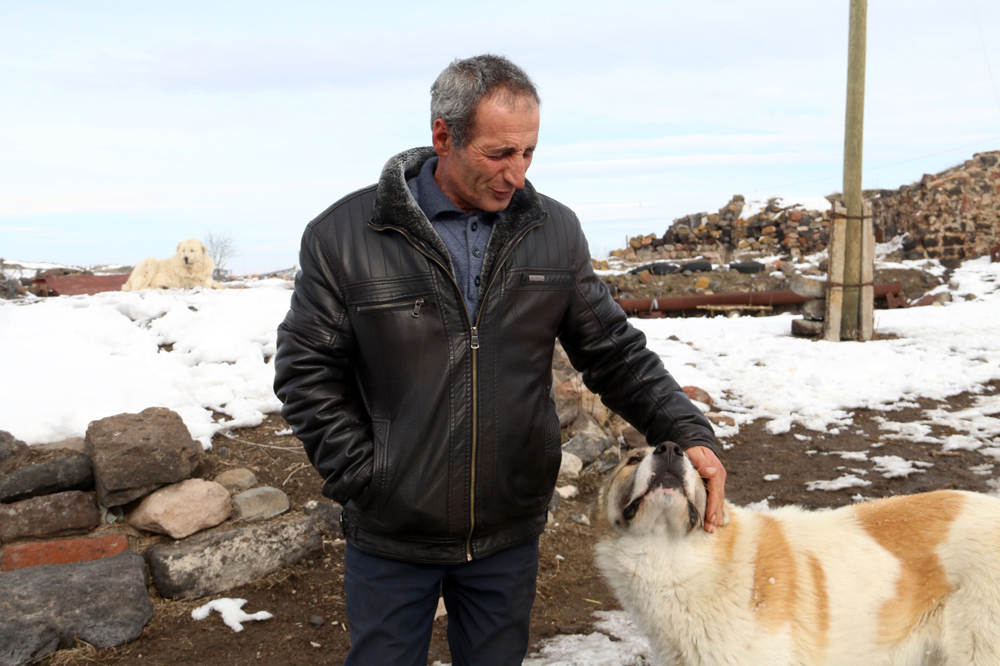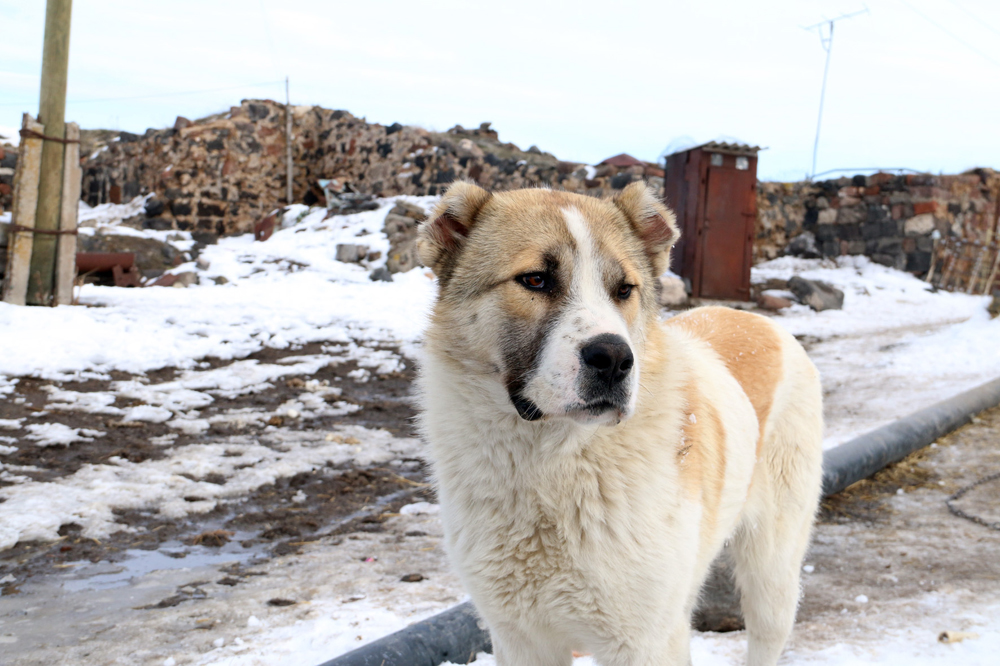 A concerned mother dog watches intently as her one-week old pup is taken away. She then delicately grabs the pup in her maw.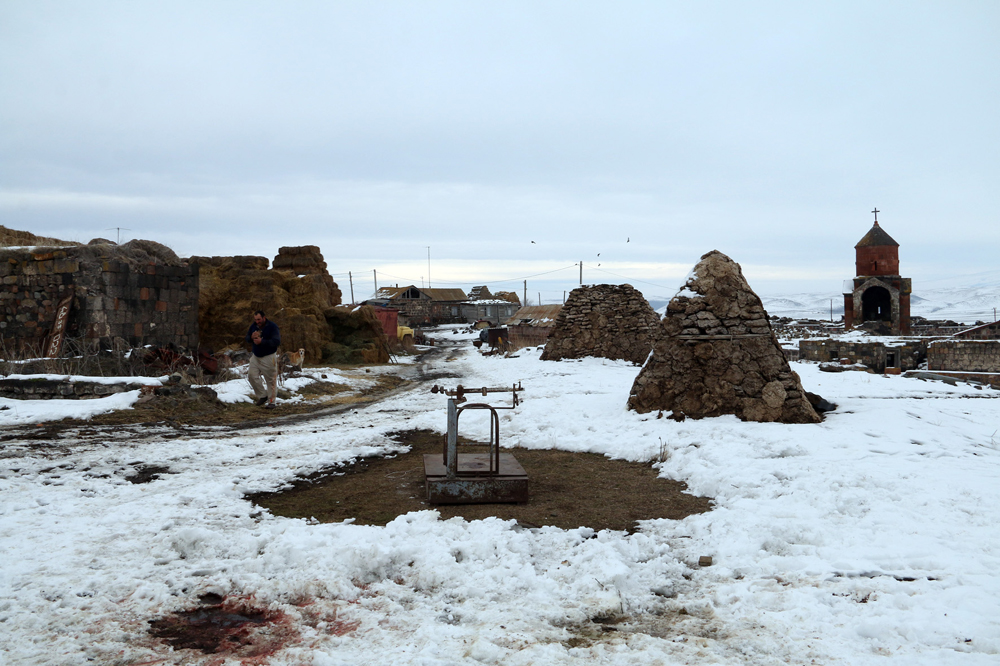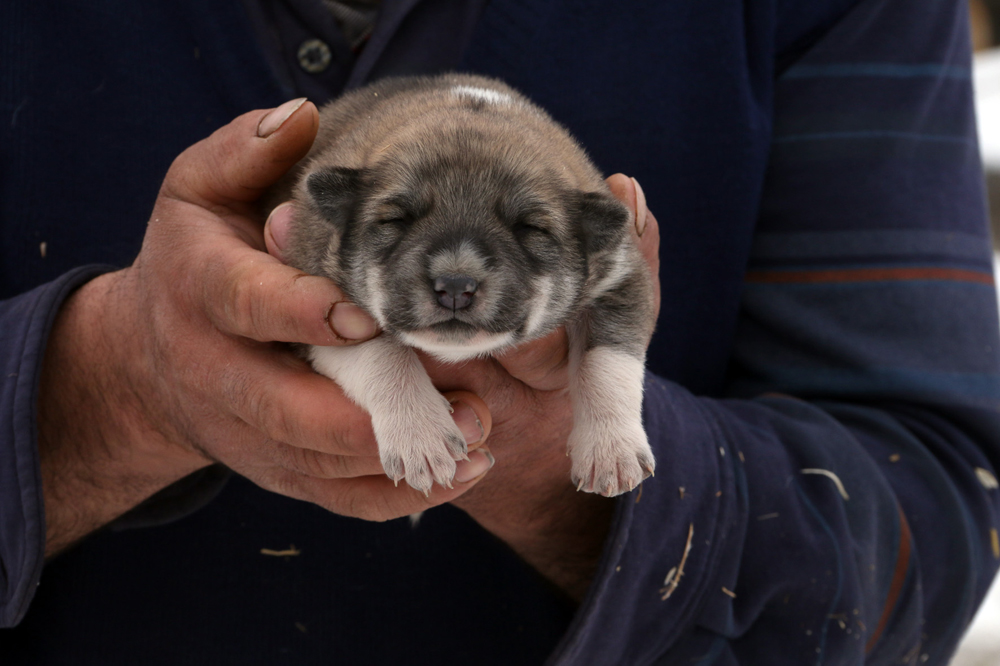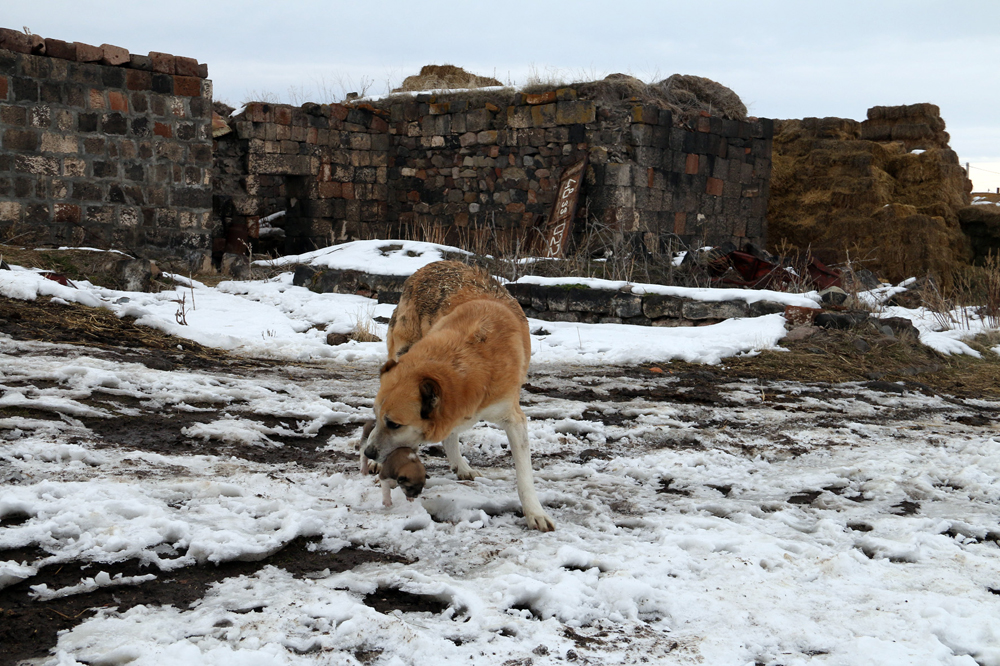 Graves in the village's old and new cemeteries. Bardzrashen is slowly disappearing.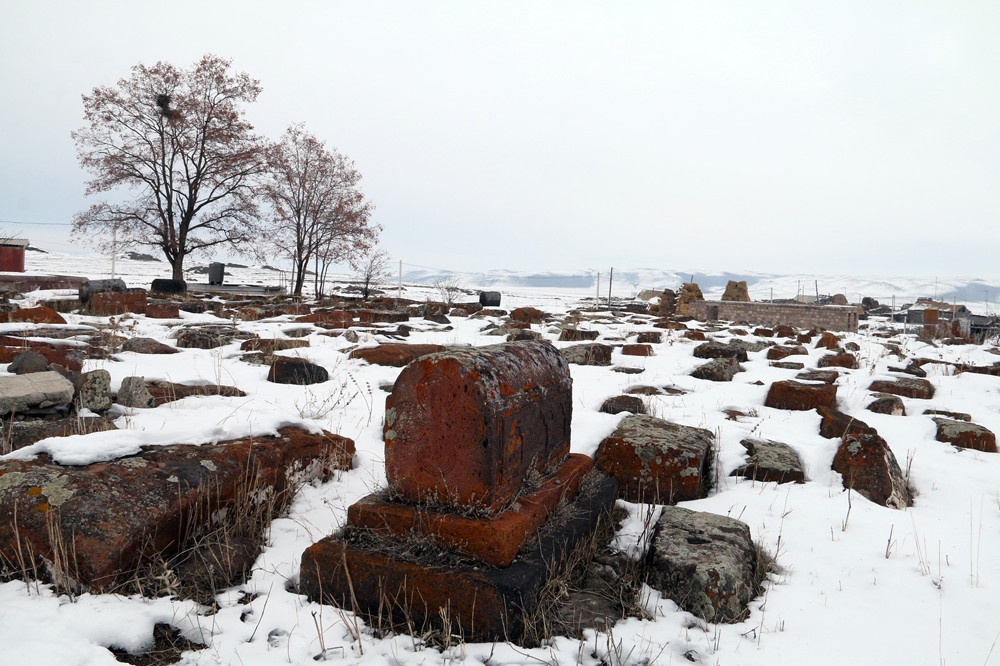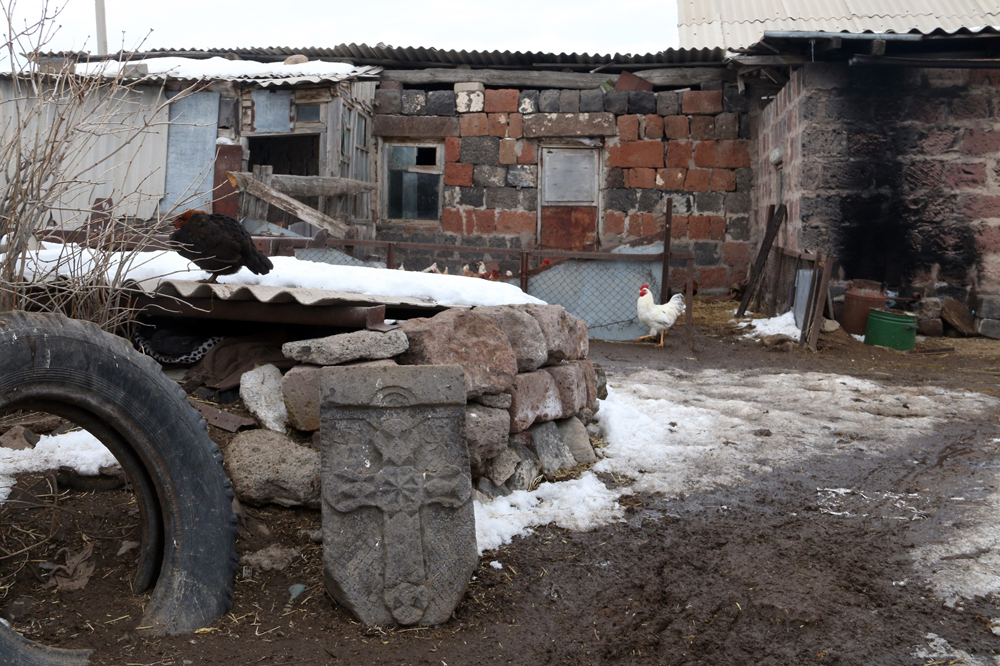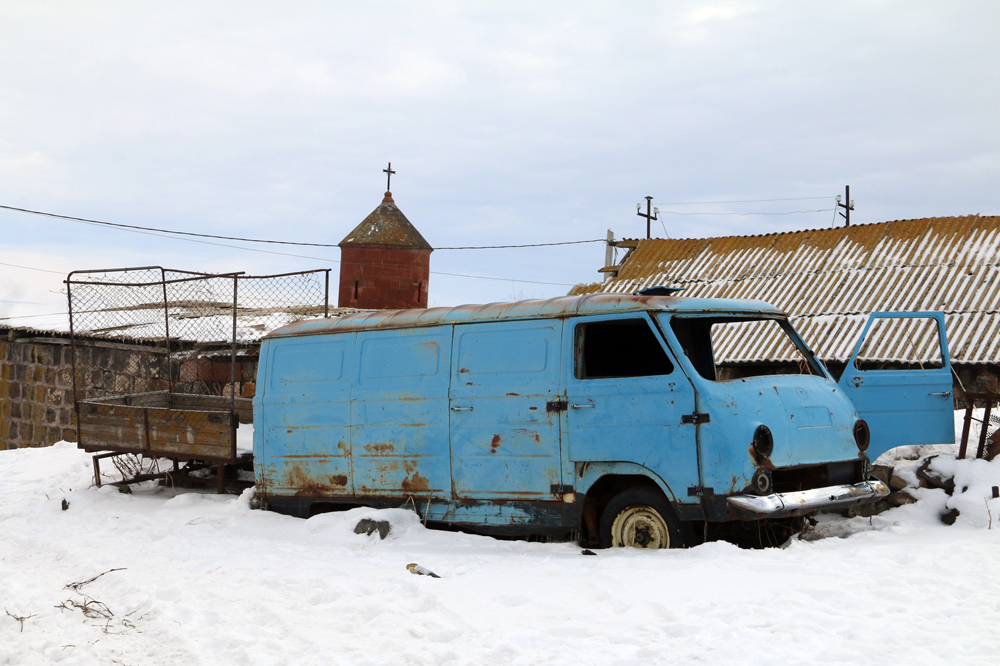 As we leave Bardzrashen, we spot this resident trudging through the snow.