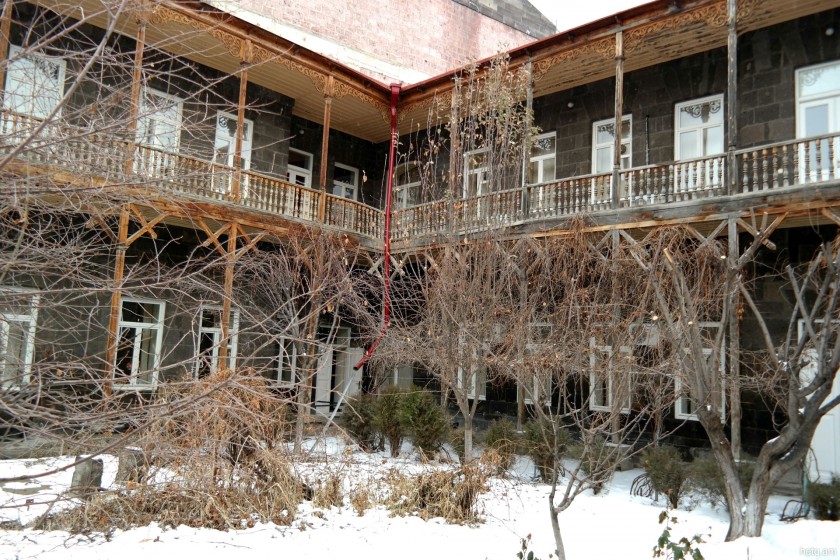 Public Pressure Wins: Gyumri Municipality Scrubs Plan to Erect Statutes; Will Renovate Aslamazyan Gallery Instead
Yeranuhi Soghoyan
Buckling under public pressure,the Gyumri Municipality will spend some AMD 100 million, promised by Armenian President Serzh Sargsyan, on renovating the Eranuhi and Mariam Aslamazyan Sisters Gallery in Gyumri, and not for installing twelve statutes along the city's Abovyan Esplanade.
It was Gyumri Mayor Samvel Balasanyan who hatched the idea of erecting more statues in the city last October. Balasanyan then went, hat in hand, to President Sargsyan for the funds. The proposal was approved.
The statue proposal was passed by the Gyumri Municipality on October 6, 2017.
To make it all "official", a public hearing was also scheduled – not on the installation issue itself, but rather whose statues would be erected on the Abovyan Esplanade.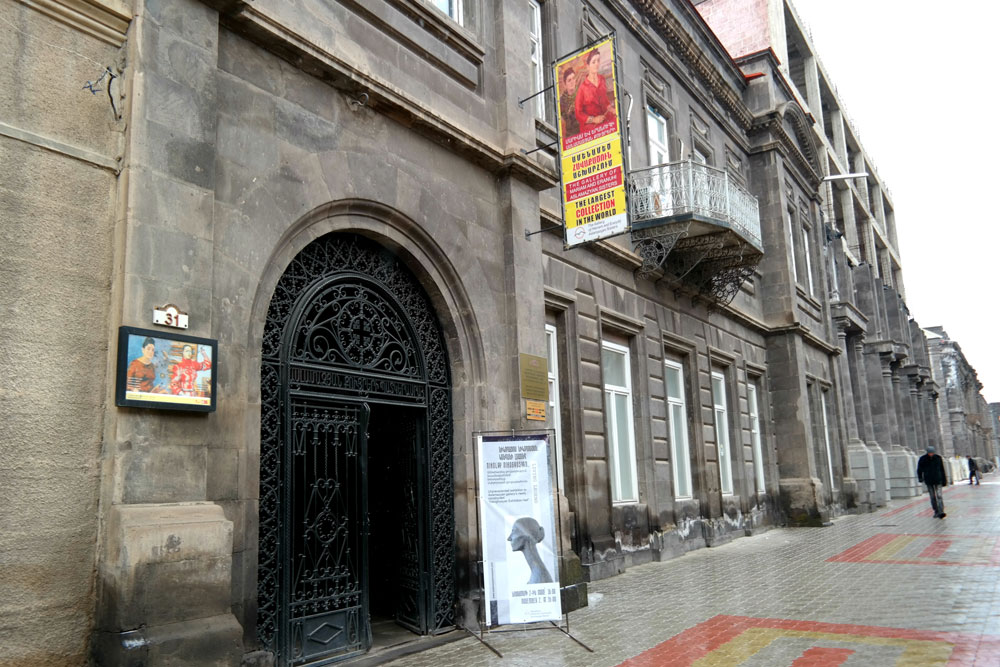 The idea to erect statues on the walkway was roundly opposed. People didn't want their street, traversing the town's historic neighborhood, to get overloaded with fixtures.
The municipality scuttled the idea and went back to the drawing board. Their new plan was to renovate the Aslamazyan Gallery and beautify the surrounding area. This time, city officials decided to seek public approval before going to the municipal council for final ratification.
This time, municipal officials did their homework. People packed the public hearing space. Representatives from all municipal services and organizations had been invited. A video on the gallery and its cultural significance was shown.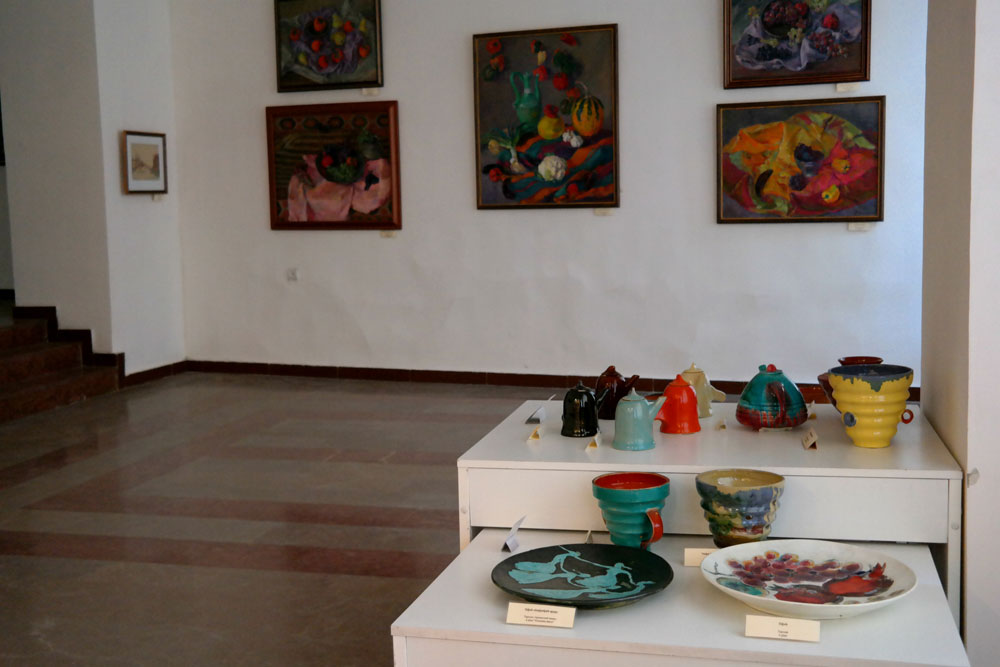 The Aslamazyan Gallery, opened in 1987, is housed in the former residence of the wealthy merchant Qeshishov family.
Eranuhi and Mariam donated 620 works of art to the museum. After the 1988 Spitak Earthquake, the building was used to house the homeless and was reopened in 2004, after being renovated with financing from the Lincy Foundation.
Hasmik Kirakosyan, a cultural adviser to the Shirak Provincial Governor and a recipient of the "Meritorious Artist Award", pushed for using the money to renovate the gallery, arguing that the Lincy Foundation's work was cosmetic.
At the public hearing, Kirakosyan said that the building's drainage and rain water dispersal systems were not working, and that the balcony needed rebuilding.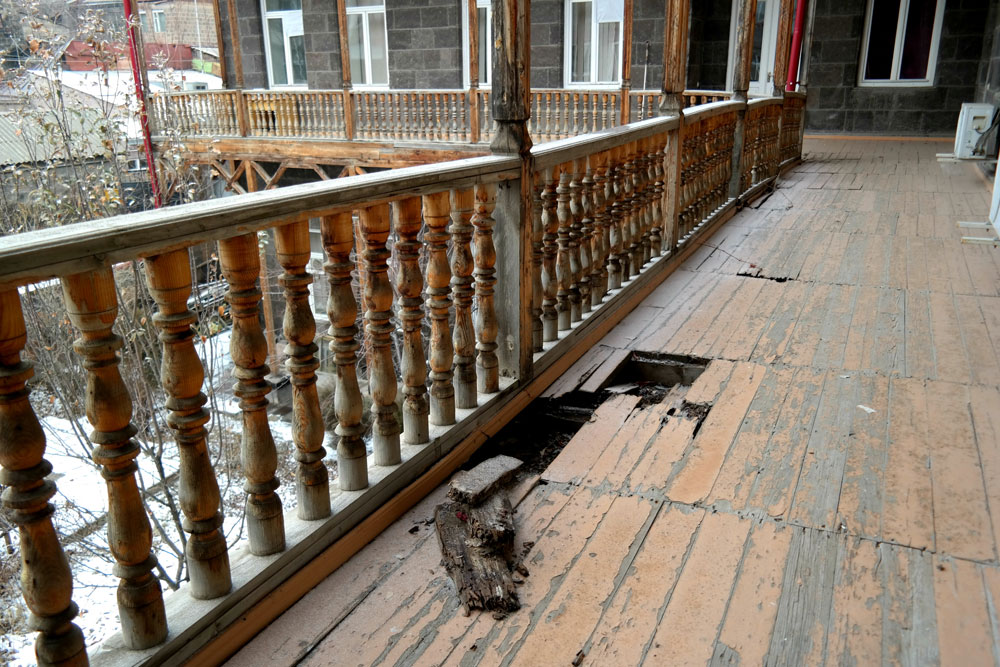 Gyumri Deputy Mayor Ruben Sanoyan, who chaired the public hearing, listed everything in the gallery that needed fixing, the estimated prices, and the cost of new fixtures; right down to the cost of printing a gallery catalog and obtaining souvenirs for the gift shop.
The final price tag was 88.530 million drams ($183,257).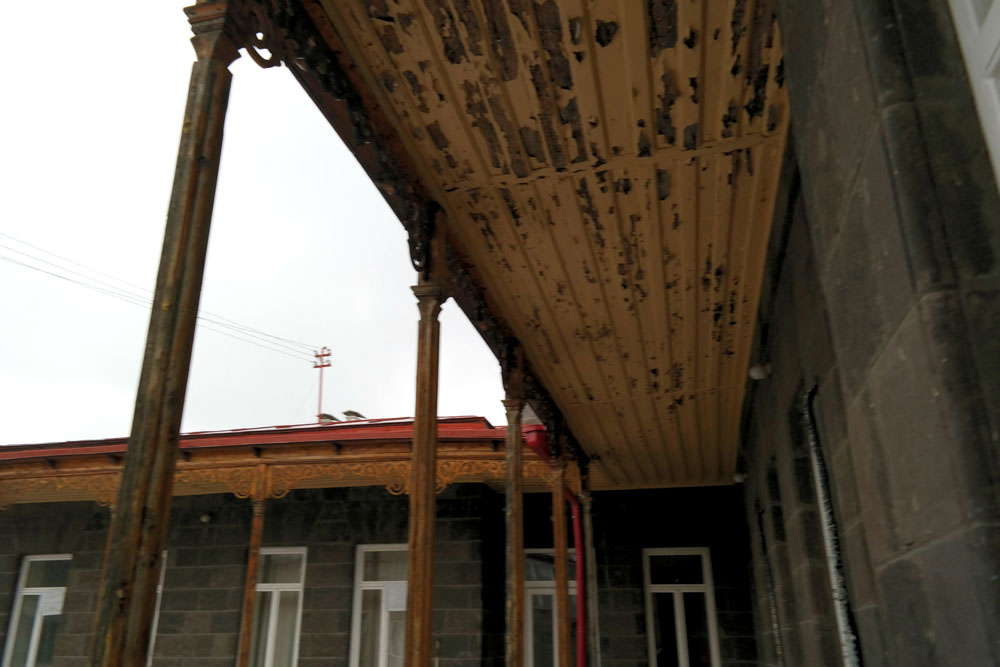 35 million drams is the estimated cost to renovate the building. Another 19 million is needed to spruce up the courtyard and construct a glass enclosed gallery space. 7 million drams will go towards repairing the balcony. Modernizing the heating system will cost 6.5 million.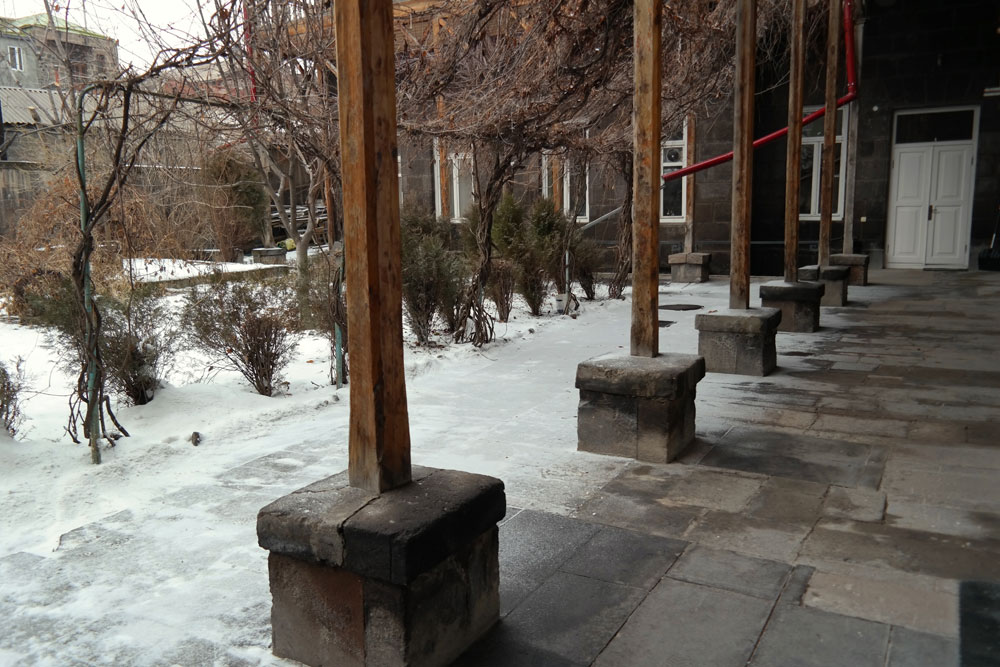 Deputy Mayor Sanoyan told Hetq that work plans will be drafted after the municipal council approves the plan and tender bids accepted.
"The municipality also operates three other museums, but they're in much better shape. That's why we selected the gallery, located in the center of old Gyumri," said Sanoyan.