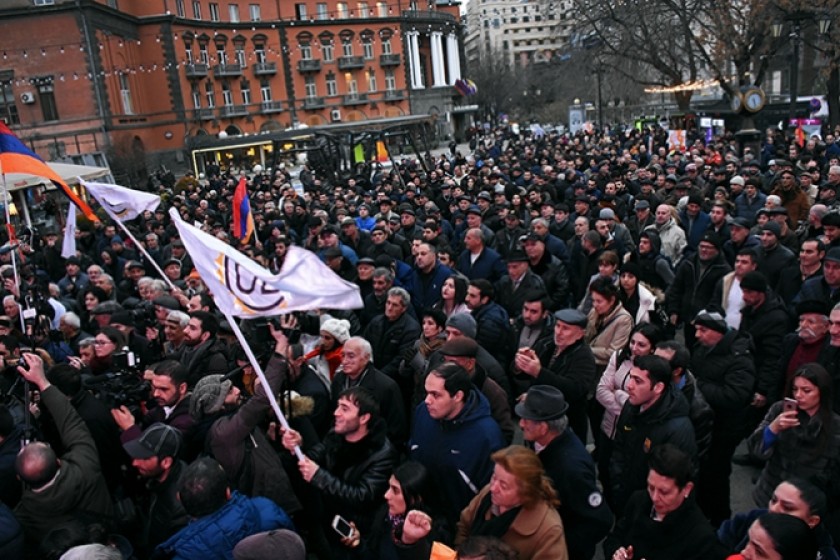 Saying No to Inflation: Hundreds March in Yerevan
Several hundred marched through the streets in downtown Yerevan this afternoon to protest price rises of basic foodstuffs.
The march was organized by the Yelk Alliance
Hetq talked to several of the marches along the way.
Mr. and Mrs. Emil and Greta Abrahamyan said they didn't expect much from the march, adding that twenty years of marches and rallies hasn't changed all that much. Those in power remain. More fundamental changes are needed, the couple believes.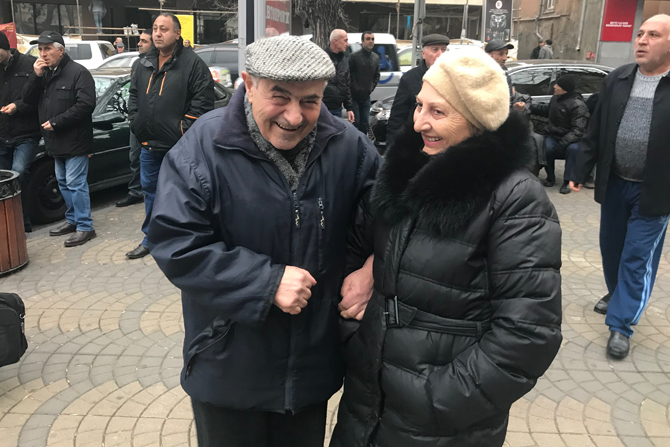 Greta Abrahamyan said ripped into President Sargsyan, saying that he's ruled for the past ten years and neither wages or pensions have increased. "Now, he wants to become prime minister? What has he done?" She believes that nothing will change without the removal of Sargsyan from the scene.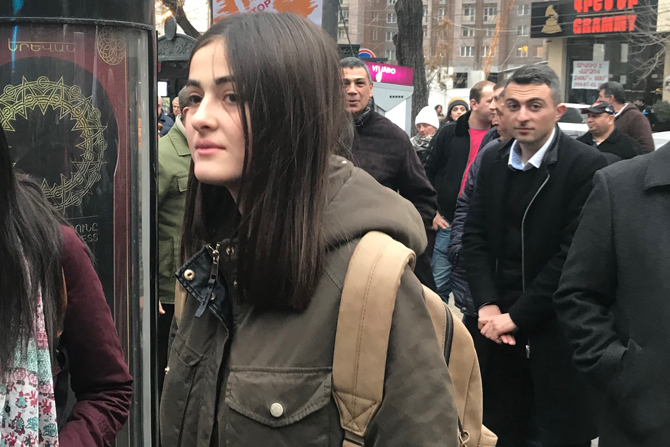 Shoushan Grigoryan said that while she understands that price rises are necessary at the moment to fill the government budget, she believes that taxes aren't being used effectively.
"I will support price rises only when the government changes. I am a citizen, and I'm here today to raise my voice. Regardless of the outcome, at least I can say that I tried to make a change."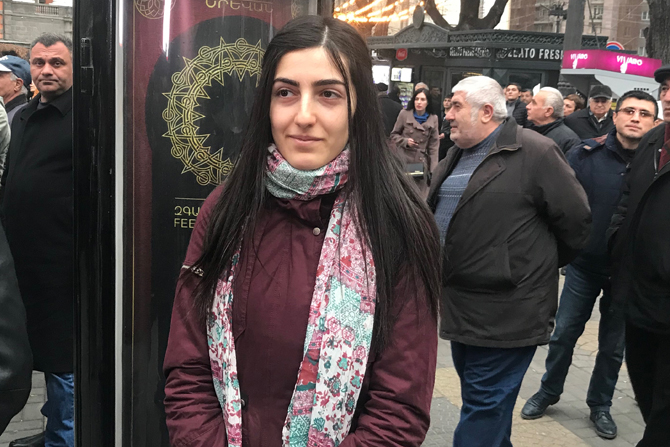 Noushik Davtyan, a member of the Civil Contract party (part of the Yelk Alliance) for the past six months, believes that street protests are a good way to force the government to change the tax laws. Such protests must attract huge crowds to be effective, she said.
"I'm hopeful that this protest will force the government to change the tax code. I support the Yelk Alliance and know all the members. I'm certain that, despite what many say, it has no connection to the present government. How could the man (Nikol Pashinyan) have any link to the government and then spend time in jail? I trust them. That's why I'm here today. To try and make a change.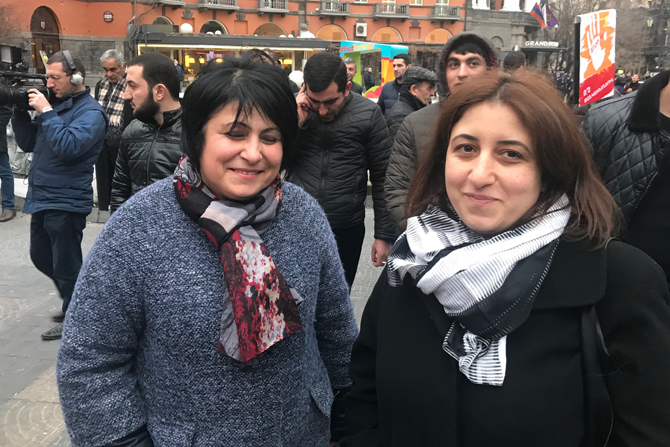 Alvard Karapetyan that every person concerned with the country's future must participate in such demonstrations and express their displeasure.
"We shouldn't tolerate the situation, silent and servile. Shouldn't society express its discontent? This is how a society develops. But we don't rebel. That's why price increases constantly happen."
If you found a typo you can notify us by selecting the text area and pressing CTRL+Enter