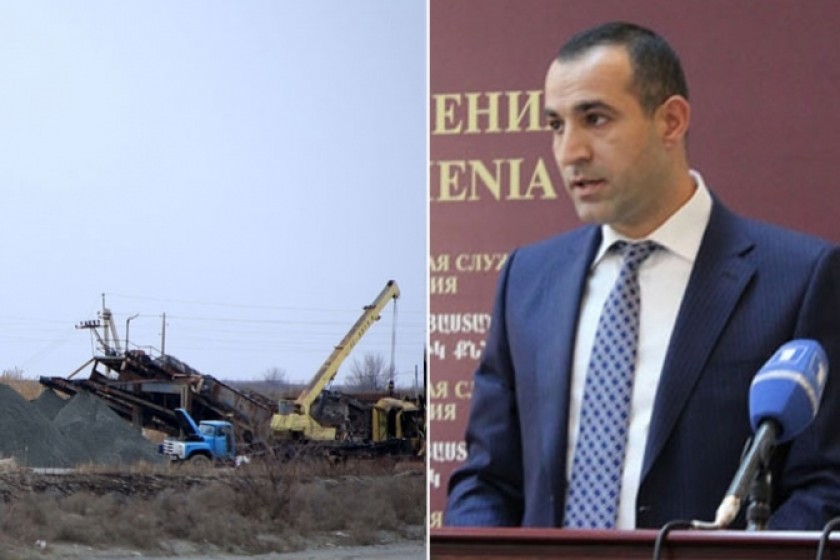 Special Investigation Service Accuses Hetq of "Demeaning Good Reputation" of Its Chief of Staff
Armenia's Special Investigative Service (SIS) has described a recent Hetq article about the business dealings of SIS Chief of Staff Davit Sukiasyan as "demeaning the good character and dignity" of Sukiasyan and called on Hetq to stop "perverting the truth".
The January 17 article in question, entitled "Armenia's SIS Chief of Staff to Expand Mining Business", looked into a number of companies owned by Sukiasyan engaged in mining, noting that one of the companies, ML Mining, had received a customs tax waiver on the importation of mining equipment.
An earlier Hetq article, "Armenia's SIS Chief of Staff: Unaccounted Wealth and Big Business Interests in Mining", looked into Sukiasyan's personal finances, noting that the official had lent hundreds of thousands of dollars to unnamed individuals and organizations despite having declared only wages as income.
The SIS, in an attempt to clear Sukiasyan of any conflict of interest issues, wrote to Hetq that the official had handed over management of his shares in ML Mining to others, in a power of attorney contract, and that he's no longer involved in the day-to-day activities of the company.
As to the Hetq query whether Sukiasyan can effectively juggle his business affairs and official obligations at the same time, the SIS wrote that the official is "performing his job obligations competently".