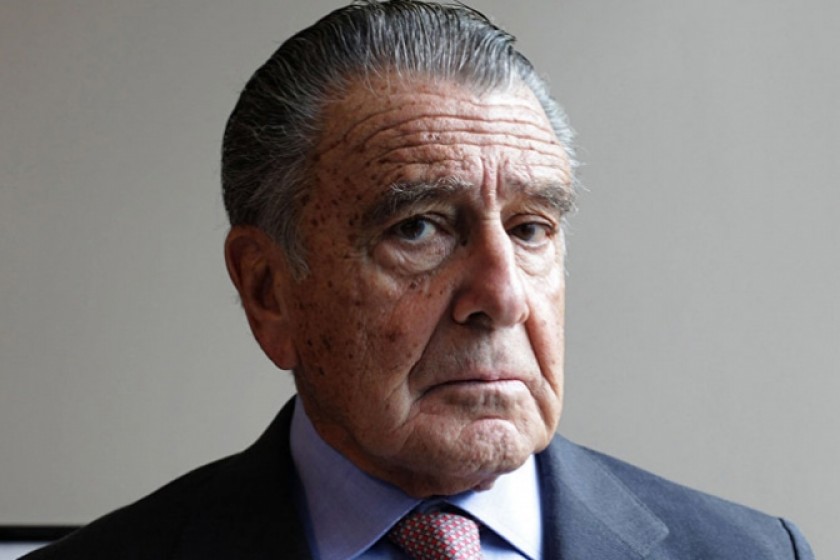 Trademark Dispute: An Open Letter to Eduardo Eurnekian
Zorik Gharibyan, founder of Zorah Karasi wines, has written an open letter to Eduardo Eurnekian, whose company produces the Karas line of wines. Eurnekian's company sued Gharibyan's, demanding that it not use the word "KARAS" on the label. Here's the unedited letter in full.
An Open Letter to the founder of KARAS wines, Mr. Eduardo Eurnekian, from the founder of ZORAH wines, Mr. Zorik Gharibian.
Dear Mr Eurnekian,
We are both diasporan Armenians who are investing in reinstating Armenia's ancient wine culture in an attempt to create a bright and prosperous future for successive winemaking generations of our young country as well as the rightful recognition, on a world stage, of Armenia as one of the cradles of Vine and Wine.
KARAS wines is undoubtedly one of the largest of investments in this field. Indeed, KARAS wines is not your only investment. Your dedication to the rebirth of your ancestral homeland has made you invest in Armenia's future in fields as diverse as agriculture, banking and aviation. For your commitment you were recently awarded the highest of our country's honours by our President who bestowed upon you the title of "National Hero of Armenia" handing out the prestigious "Order of Motherland" for your services aimed at the "development and prosperity" of the country.
Are you therefore aware, Mr Eurnekian, that your founded company, KARAS wines, has taken a completely opposite stance to that of encouraging "development and prosperity" in Armenia's winemaking by absurdly demanding exclusive brand usage of the word 'KARAS'. In so doing, KARAS wines is wanting to prohibit all Armenian winemakers, who work with these vessels, the right of word usage on their labels and is wishing to monopolise, entirely for its own benefit, what is historically Armenia's most ancient and traditional winemaking vessel.
Perhaps it is worth mentioning that the history of winemaking in the 'KARAS' is so old that it merges with the history of humanity itself. Six thousand years ago in the highlands of Armenia wine was being fermented in the 'KARAS', as testifies the archaeological site of Areni-1 Cave. Three thousand years ago, our ancestors, the Urartians, were fermenting wine in huge KARASSES as testifies the archaeological site of Karmir Blur. The cellars of our medieval churches are full of KARASSES in which wines were made and fermented. Before the Soviet era there were entire villages dedicated to the art of 'KARAS' production, a craft which was passed from one generation to the next. The 'KARAS' have a deep-rooted, profound and intimate relationship with Armenia's winemaking history and are undoubtedly part of Armenia's cultural heritage.
It is, therefore, absolutely preposterous that a corporation, which is not involved in the rebirth of winemaking in the 'KARAS' and does not ferment or age one single drop of its production in these vessels, hold ransom the whole industry by pretending exclusive rights to its word usage. This creates not only false illusions for those who consume KARAS wines but, also, deprives present and future generations of Armenian winemakers the right to use the word on their labels to express an ancient and authentic Armenian wine-making method. This behaviour from KARAS wines shows complete disrespect for one's history as well as short sightedness and typical corporate arrogance.
The Georgians have elevated their equivalent of 'KARAS' the Qvevri to UNESCO Intangible Heritage of Humanity status. The Portuguese have created a DOP for the production of their wines in Thala (KARAS in Portuguese) while countries like Italy are now investing heavily in the rebirth of amphorae made wines, their heritage from Roman times.
Armenian winemakers of today and tomorrow, on the other hand, will have to stand on international and domestic platforms and talk of Armenia's 6000 year winemaking history using words such as Amphorae, Qvevri or Thala and explain that our endemic word 'KARAS' was sold to the highest bidder, a powerful corporation, for personal promotion and brand usage.
The 'KARAS' are part of the cultural legacy of this country and belong to all its people so WHY does KARAS wines feel entitled to have exclusive rights for personal brand usage? WHAT gives it the right to do so? Is it its selfish corporate might? Or does 'KARAS wines' believe in some kind of superior right where no one or nothing can claim against its wishes?
This is a senseless endeavour. Development and prosperity in Armenia's winemaking can ONLY come with unity, farsightedness, collective cooperation and most importantly knowledge and respect for one's heritage. What KARAS wines will achieve with this self-centred action is only divide and discord with the only great looser being the future development of
Armenia's wine industry itself.
The stance of KARAS wines is clear. What, I ask, is your personal position? Divide and discord or strength in Unity?
Photo: Eduardo Eurnekian (Bloomberg)
If you found a typo you can notify us by selecting the text area and pressing CTRL+Enter