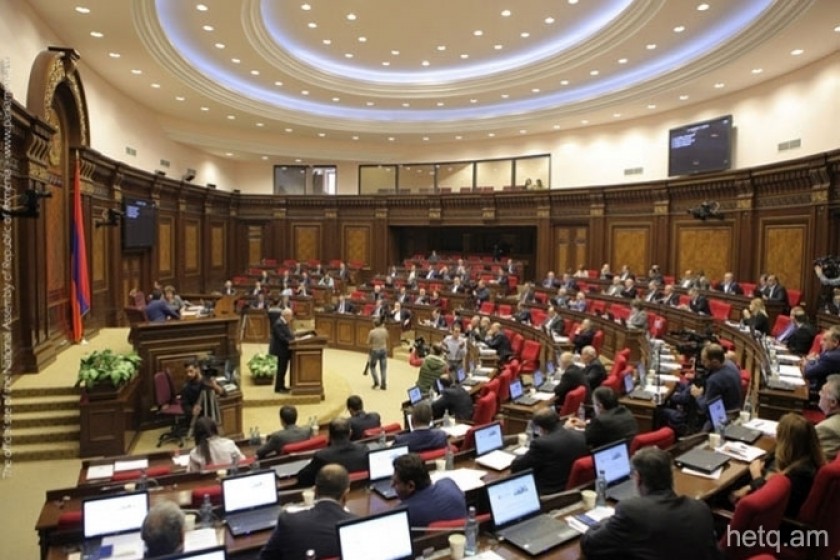 Next Armenian Prime Minister To Have Own Airplane, Helicopter and Doctor
According to a bill now being drafted by the Ministry of Justice, the country's president would have a budget of AMD 75 million per year with which to hire a maximum staff of 180.
The bill, an amendment to the Law on Social Guarantees for Persons in State Posts, would transfer the president's residence from 26 Baghramyan Avenue to 47 Mashtots Avenue, near the confectionary store nicknamed the "ponchikanots".
The office of president will be dramatically scaled back as Armenia transforms from a semi-presidential to a parliamentary system of government.
After leaving office, future presidents would receive 70% of their former salary for life. Modifications would be made if a president was employed after leaving the job. They would also receive a car and a furnished office.
The country's next prime minister would be able to have a staff of 600 and AMD 150 million for hiring purposes.
The official residence of the prime minister will be decided by the government. Nevertheless, both the president and prime minister will be allocated private homes at 74 Dzorap Street in Yerevan.
They will also have summer homes at Lake Sevan.
Prime ministers will have their own specially furnished airplane and helicopter.
If the bill passes, future prime ministers will have their own doctors.
If you found a typo you can notify us by selecting the text area and pressing CTRL+Enter