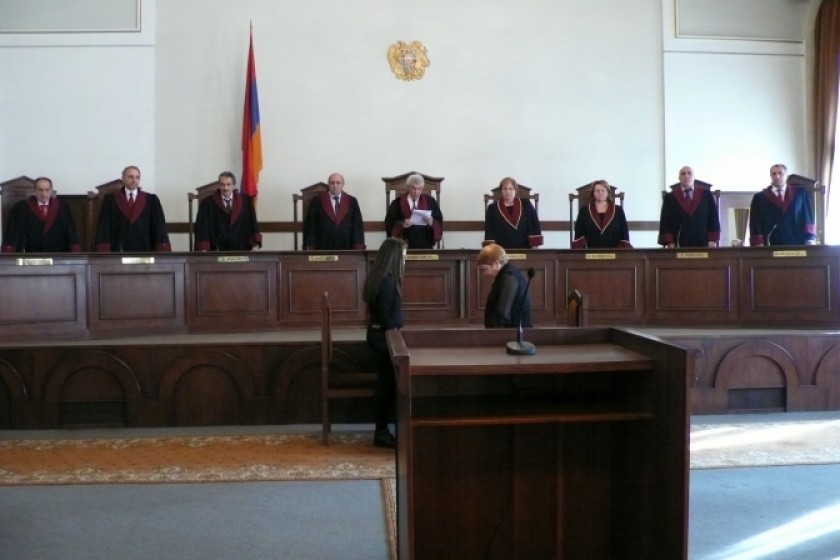 Investigative Journalists NGO Wins at Armenia's Constitutional Court
On January 30, 2018, Armenia's Constitutional Court found in favor of the Investigative Journalists (IJ) NGO, declaring that a section of the country's Land Code allowing communities to conduct closed land auctions and sales is unconstitutional.
The IJ had petitioned the Constitutional Court to assess the constitutionality of Parts 6 and 7 of Article 68 of the Land Code.
Taking into account the public furor created by these clauses in the Land Code, on September 27, 2017 the Constitutional Court decided to accept the case brought by the IJ and review it on a "verbal procedural" basis.
Here's what Parts 6 and 7 of Article 68 state:
Part 6. The acceptation of appeals and registration of participants will be terminated three days before the auction. The auction is held in private, with the participation of only the registered persons, the organizer and the protocol-maker. The type of auction performance is mentioned in the announcement.
Part 7. The entrance to the auction hall will be forbidden when the auction starts. The auction will start if the amount of participants is more than one. If the initial auction does not take place, the second one will be organized and held in accordance with procedures and time defined by the Land Code, except for the auction of agricultural land that is held during 7 working days, with provision of the publicity of the necessary information. A separate 25 protocol will be developed according to the results of each auction. The protocol will include data on place, time, participants, organizer, auction duration and results of the auction.
After debating the issue for two hours, the court found that Part 7 is in fact constitutional.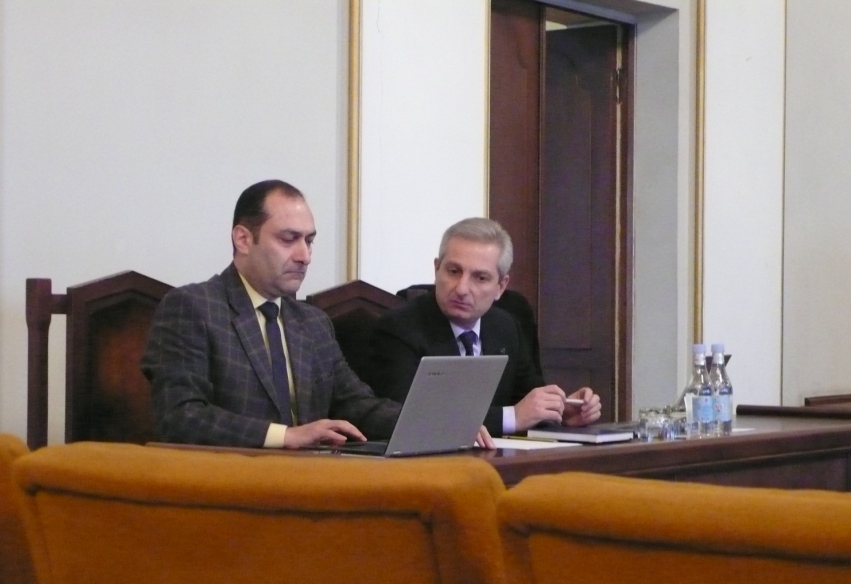 The court found that the section of Part 6, stating that the auction is closed/private, contradicts Article 42 (Freedom of Expression), Article 78 (Principle of Proportionality), and Article 79 (Principle of Certainty) of the Constitution of the Republic of Armenia, and is thus unconstitutional.
This case's story goes back to 2015, when the IJ applied to the Administrative Court after being rejected entrance to auctions in several community land auctions. Both communities and the court based their decision on Article 68 of the Land Code.
In March 2017, Administrative Appeal Court rejected the claim of the NGO against the court decision, while the Cassation Court didn't accept the case later on.
Petitioning the CC to assess the constitutionality of Parts 6 and 7 of Article 68 of the Land Code was the last possible step, which has proved to be a success.