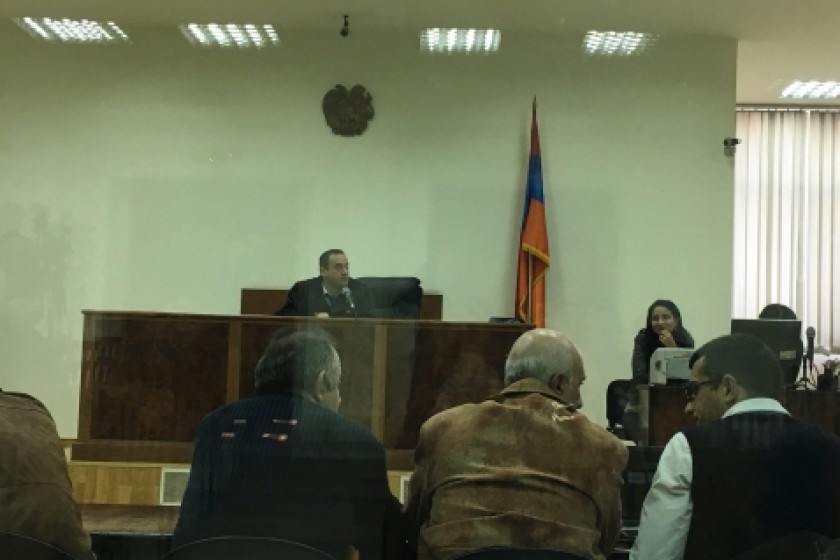 Sasna Dzrer Defendant Issues Ultimatum - 'Let them drag me to court'
Declaring that the whole world was watching, Martiros Hakobyan, now on trial in Yerevan for seizing a police station in the summer of 2016, stood in the courtroom and said that he was ready to be judged for what he had done, so long as the trial was conducted freely and fairly.
The trial, in which Hakobyan and ten other defendants face charges of illegal arms possession and hostage taking, is one of the three Sasna Dzrer cases now underway in the courts.
Accusing the police of "executing" his friends, Hakobyan also said the government was not providing medical treatment to those defendants injured in the incident.
Defense attorney Moushegh Shoushanyan told the court that the defendants were brought to the court in handcuffs, thus demeaning their dignity, and in violation of Article 3 of the European Convention on Human Rights.
Judge Artour Ohanyan responded that the court had no say on how the defendants were transferred from prison, advising defense attorneys to raise the matter with the proper authorities.
Hakobyan said he would henceforth refuse to be transferred from prison to the court under these conditions, inviting officials to drag him to court if they wanted.
Judge Ohanyan, arguing that Hakobyan had "disrespected" the court, declared that the defendant would be barred from the trial for eight hours.