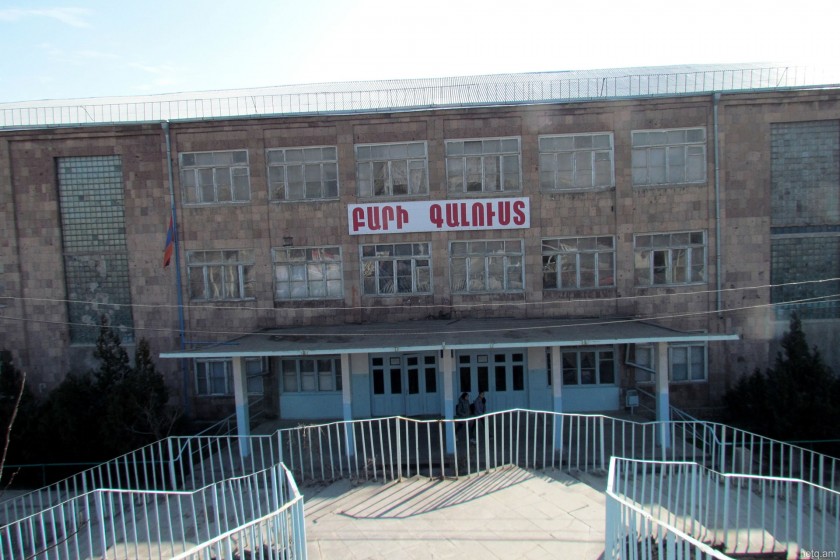 Parakar School in Peril: 600 Pupils Attending Class in Unsafe Conditions
The high school in the community of Parakar, just outside the Yerevan city limits, was in no shape to receive a wave of new students after the government decided to consolidate schools in the area.
Parakar High School Principal Satenik Petrosyan told Hetq that the school had 19 complete classes before consolidation, which brought another 9 classes. The school now has an enrollment of 600.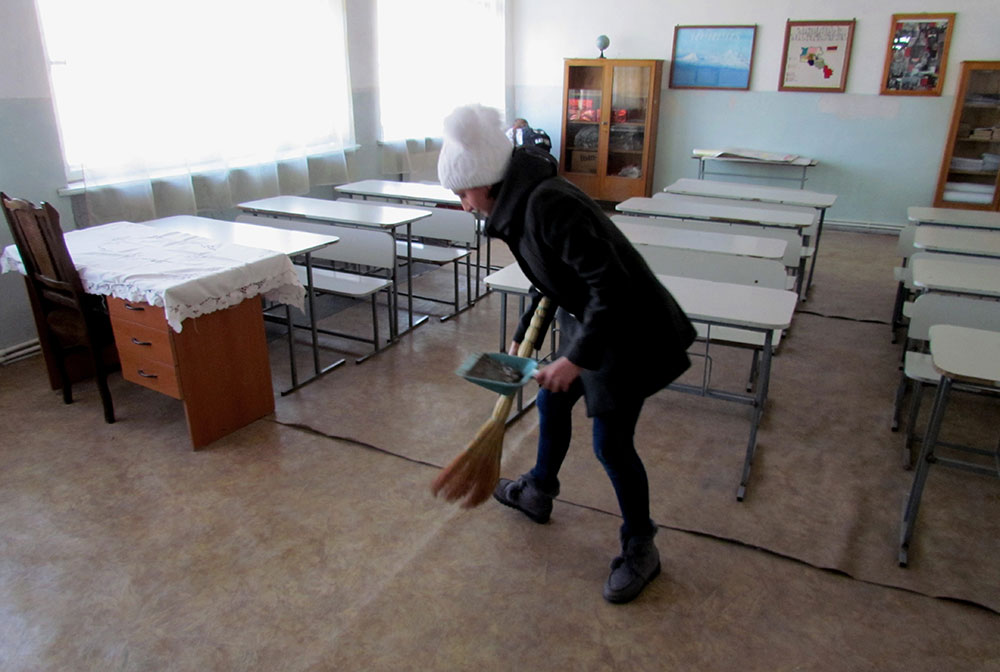 "We were able to accommodate all 28 classes in available rooms. But two of the rooms are in bad shape. The windows are old, and the floor is concrete," says Petrosyan, adding that the school paid for linoleum to be installed on the floors. Additional electric heaters were also purchased.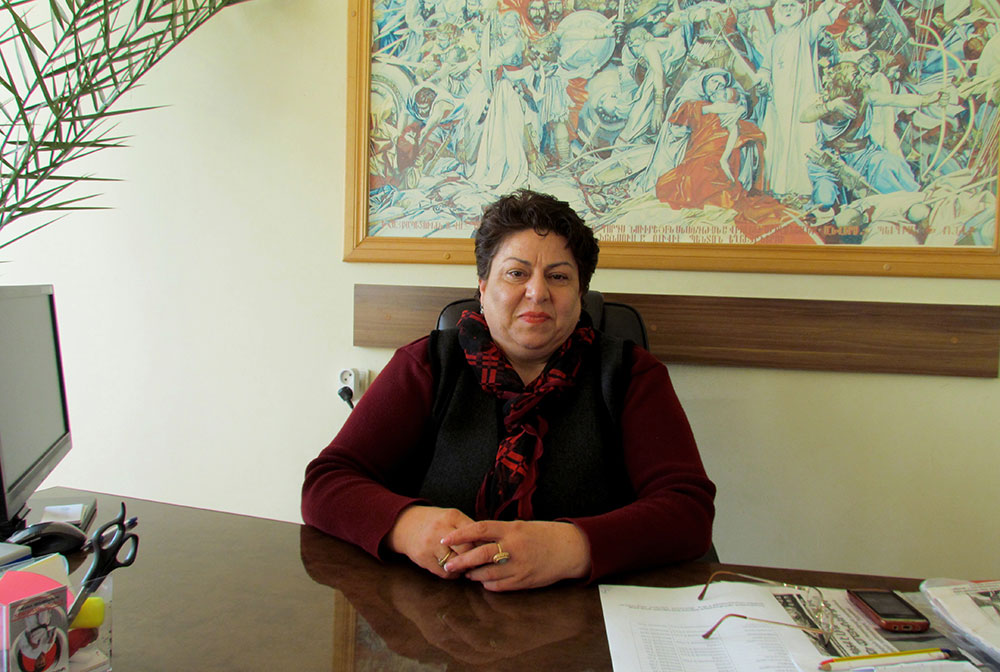 Only four of the school's twelve toilets work.
"There are more than 200 pupils in the elementary grades. They all must use the one bathroom. Can you imagine that? There are lines to use the facility," Petrosyan says.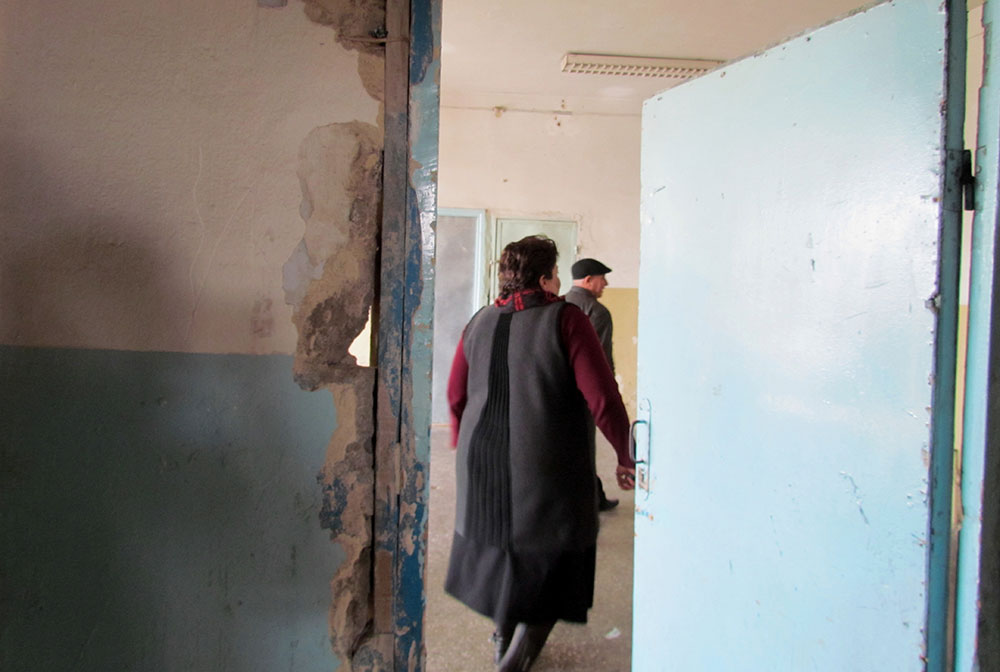 For years, there was talk that the school was on its last legs and had to be torn down. There's a plot of land not far away where a new school is supposed to be built. Perhaps that's why not much has been invested to renovate and repair the existing one, even though there are huge cracks in the walls and exterior facing stones are falling off.
The windows have never been upgraded, and plastic sheeting is used to prevent the winter cold from seeping inside. The windows in only two classrooms have been changed, and the work was paid for by the teachers.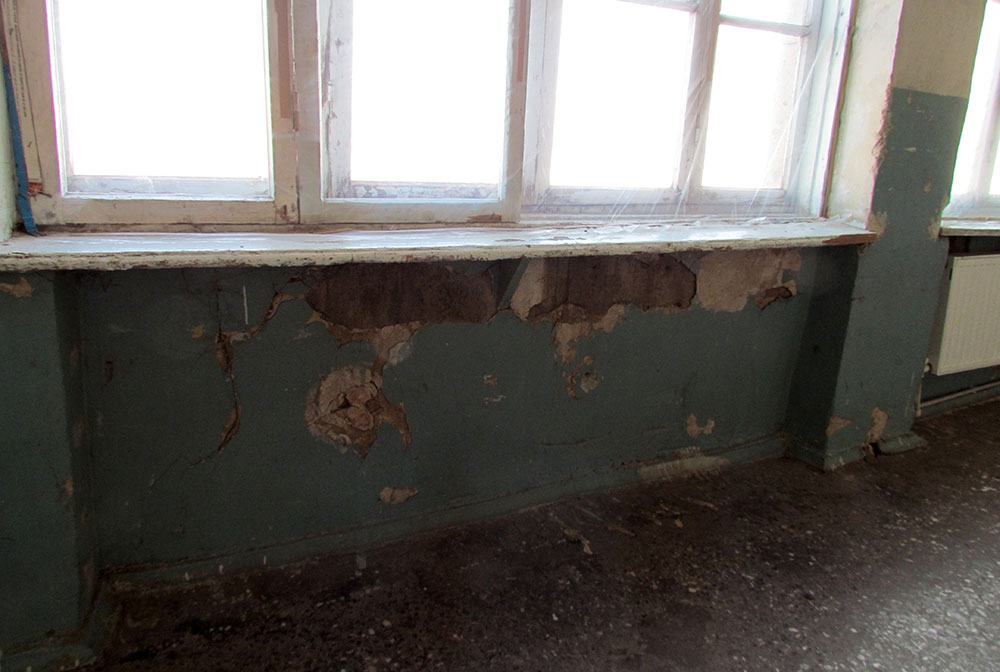 Teachers I spoke to say that the plan is to shore up the current building, rather than construct a new one.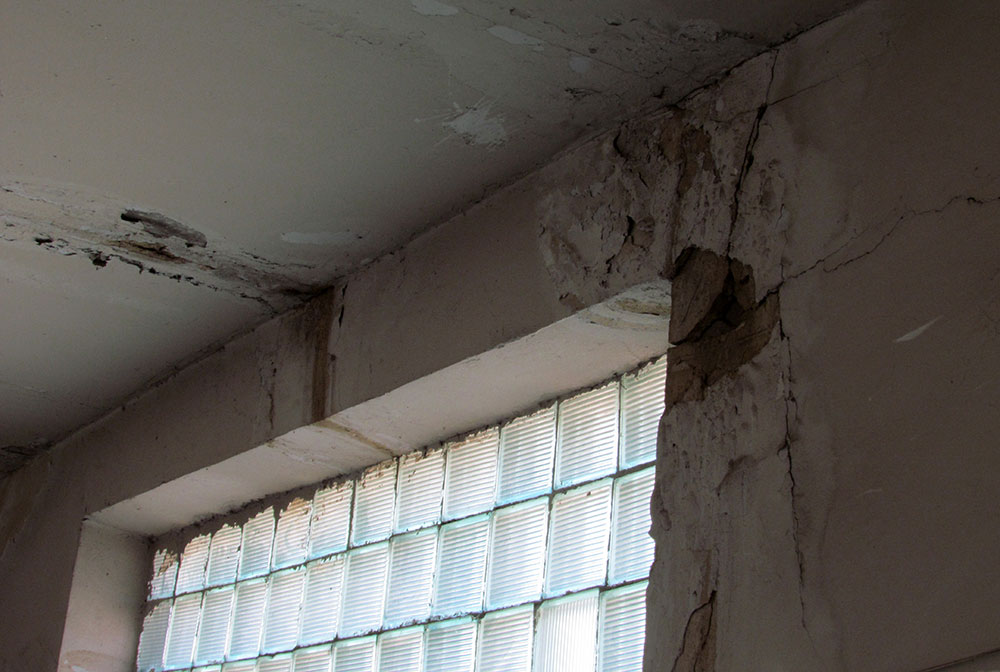 The school's auditorium, once used to stage events and plays, has been converted into a storage area. The building's roof needs repairing.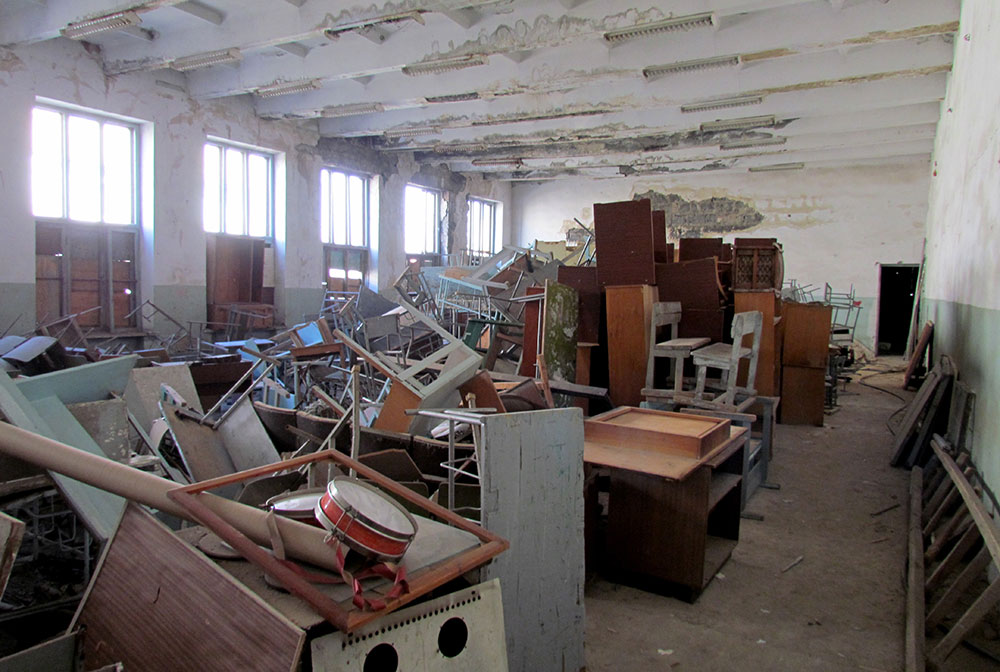 "My kids went to this school. The last school celebration was in 2001.Since then, the auditorium hasn't been used. We've built a stage-like structure outside, to be used for the graduation ceremony," says Petrosyan.
The school's gym and lockers also need renovation.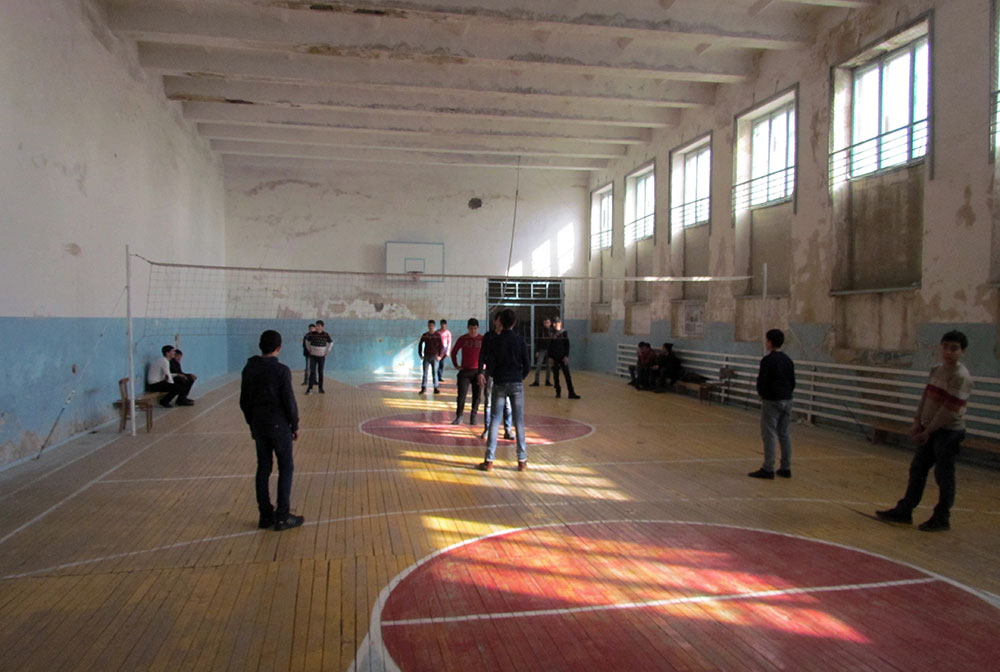 Principal Petrosyan says that the school's problems can no longer be fixed with cosmetic repairs. But the school's savings aren't enough to resolve the shortage of working toilets or upgrading the windows.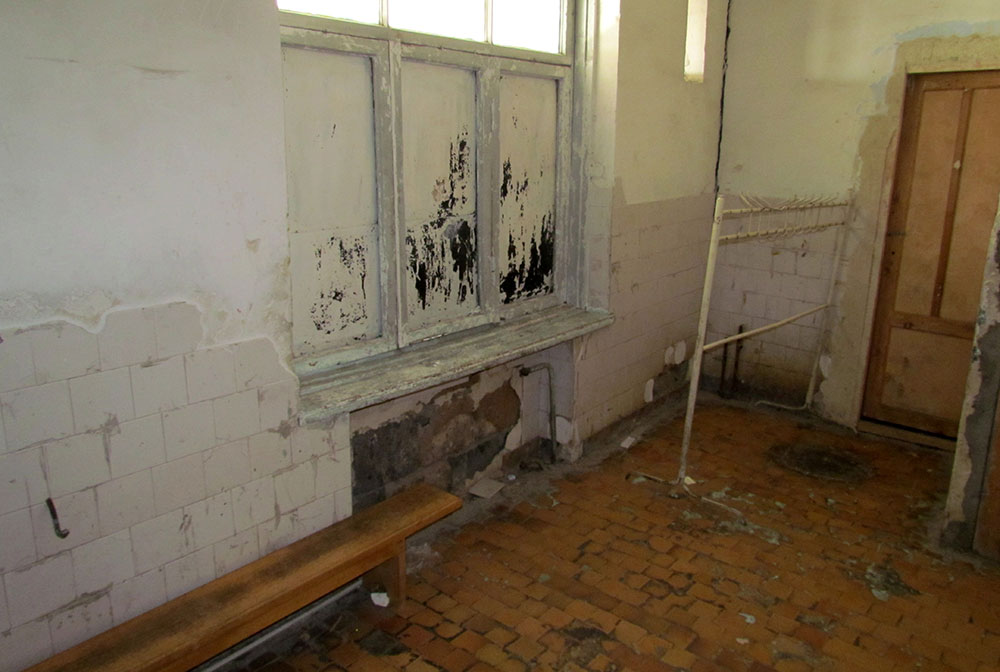 "If we used our savings, we'd only be able to renovate one classroom per year. It would take 28 years to do the entire job," says Petrosyan.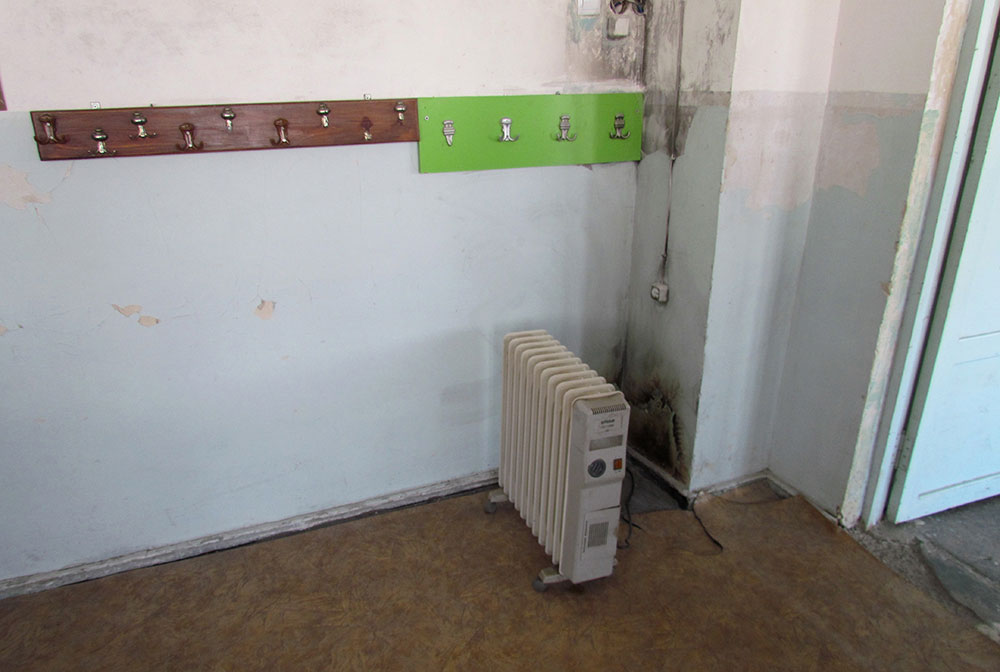 Petrosyan says the school's poor condition negatively impacts pupils and teachers alike.
"It would be nice for the children to attend a nice school, to be in the mood for learning, rather than having to sit on a cement floor and getting sick from the cold wind blowing through the windows," she says.