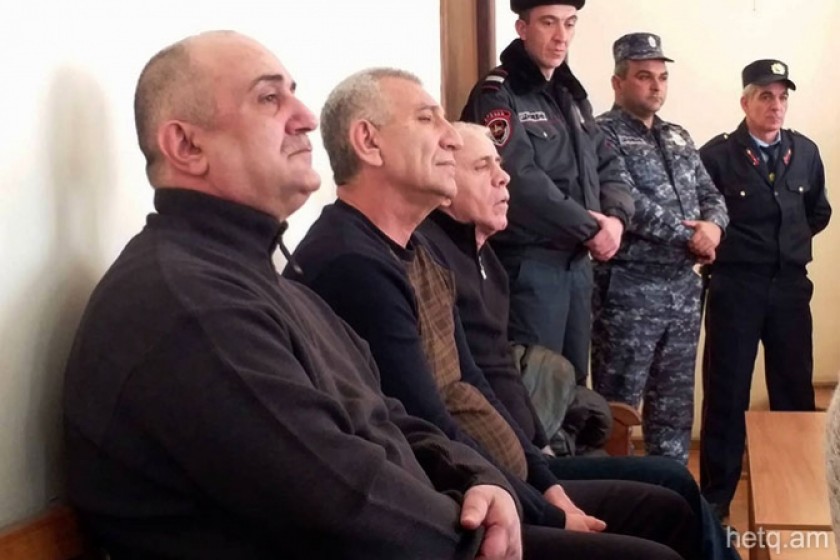 Former Artsakh Defense Minister Babayan Seeks to Overturn 6 Year Prison Sentence
The appeal case of former Artsakh Defense Minister Samvel Babayan, sentenced by a Yerevan court on November 28, 2017 to six years imprisonment for money laundering and attempting to smuggle a portable surface-to-air missile into Armenia, continued today at Yerevan's Kentron and Nork Marash Administrative Court.
Babayan and two others, Sanasar Gabrielyan and Armen Poghosyan (who were sentenced to 3 and 2.5 years respectively) are demanding that the Court of Appeals overturns the lower court's verdict against them. Babayan and the others sentenced have pleaded not guilty.
In court, Babayan claims that a large amount of money sent to him from Russia was in payment of a debt, and not any scheme to launder money.
Regarding the missile smuggling charge, Babayan says that when Gabrielyan and Poghosyan allegedly hatched the idea, he was not in Armenia, and thus, was in no position to have goaded the other two into such a scheme.
"In the Soviet era, at least they didn't destroy the court's laws, or beat and hit to uncover evidence," Babayan said, observing that even if it had been decided that he would be accused and found guilty, there at least must be evidence to that effect.
When found guilty last November, Babayan told reporters that the "order from on high" had been carried out. When asked by reporters who issued the order, Babayan said there's only one person in Armenia handing out orders.
Babayan and six others were arrested on March 22, 2017.