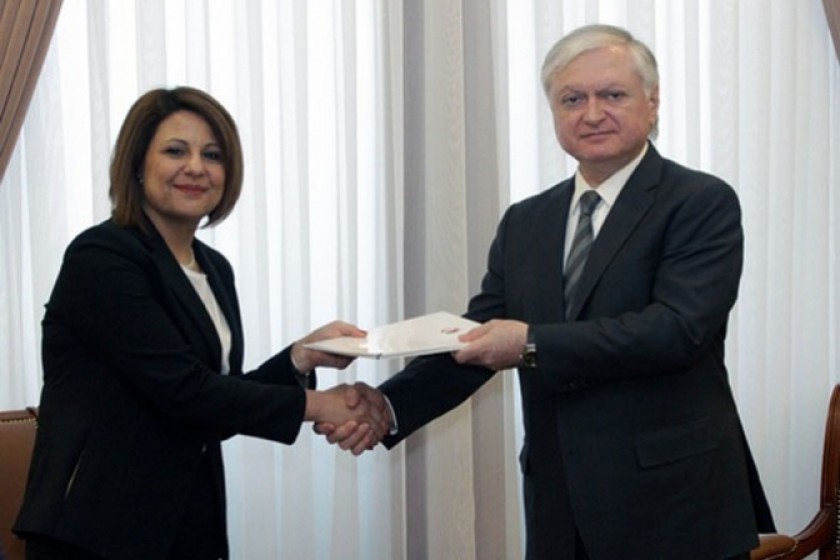 New Maltese Ambassador Meets Nalbandian
Malta's newly appointed Ambassador to Armenia Meli Daudey today presented copies oif her diplomatic credentials to Armenian Minister of Foreign Affairs Edward Nalbandian in Yerevan.
Ambassador Daudey (residence Warsaw) told Nalbandian that she would spare no effort to expand ties between the two countries.
Recounting his meeting last December with Maltese Minister of Foreign Affairs Carmelo Abela, Nalbandian said he was certain that the agreements reached then would be implemented and would support political dialog between Malta and Armenia and cooperation during their work in international organizations.