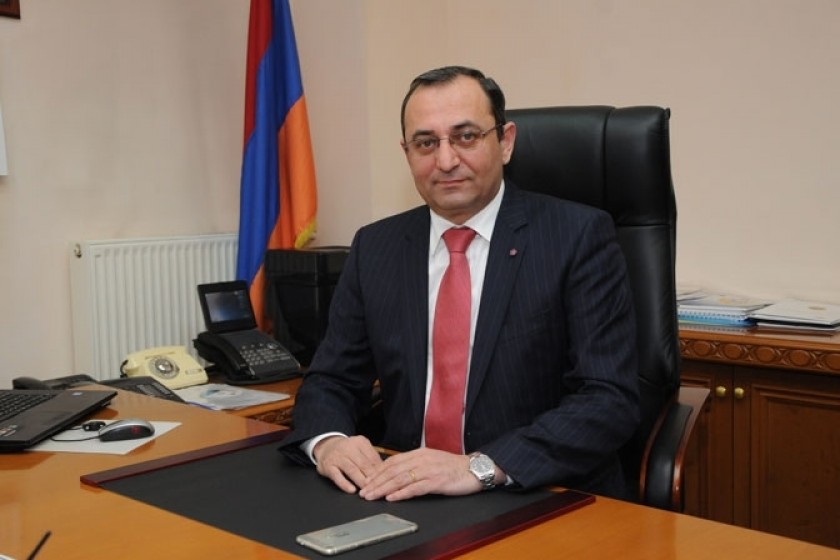 Armenian Environment Minister Claims No River Pollution from Teghout Mine
At today's Q&A session in the Armenian National Assembly, Yelk Alliance MP Maneh Tandilyan asked if the government was planning to impose sanctions on the Armenian mining company Vallex Group for sending most of its 1,215 employees working at the Teghout site in Lori Province on indefinite leave on January 12.
Tandilyan said that the government had signed a 25-year deal with Vallex to operate the Teghout mine.
"Recently, Vallex Group has dissolved the work contracts of some 1,200 employees. I want to know if that deal includes sanctions for such a step, when the contracts of thousands are dissolved," Tandilyan asked government representatives present.
Given that Minister of Economic Development and Investment Suren Karayan was away on business,none of the other government officials could answer Tandilyan.
Tandilyan also wanted to know if testing had been conducted to see if wastes from the Teghout mine's tailings dam, which is said to be cracked, had reached the Debed and Shnogh rivers.
Minister of Nature Protection Artsvik Minasyan replied that testing showed that the waters contained "normal" levels of pollution, or none at all.
Regarding the cessation of operations at the mine, Minasyan said that international experts would be brought in to gauge the future prospects of the mine.
Vallex Group has said that the workers are to be placed on leave so that repairs to the mine's waste disposal facilities can be carried out. The company claims that it wants to drastically increase output at Teghout, a major copper and molybdenum open-pit mine in the country.
Photo: Minister Artsvik Minasyan