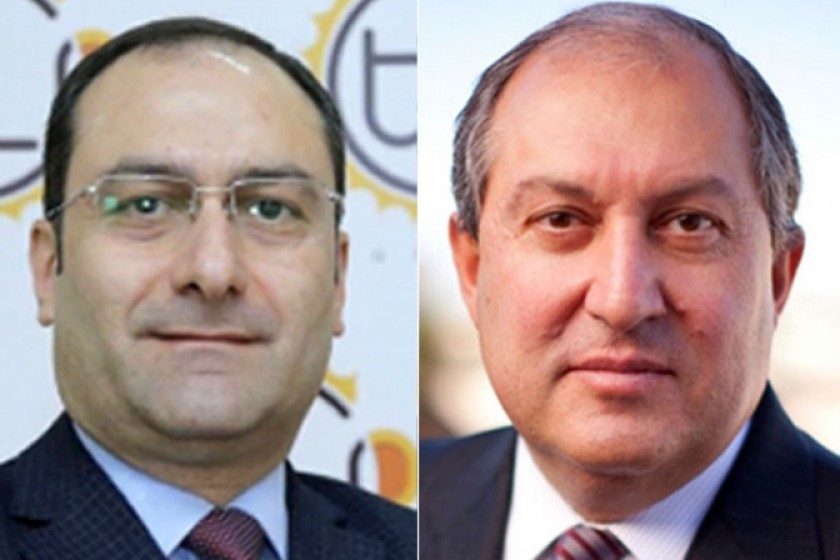 NGOs Call for Meetings with Armenian Presidential Candidates
Several organizations in Armenia are calling for the two declared candidates for the Armenian presidency to hold public meetings with civil society representatives where people can grill them on a variety of foreign and domestic issues.
Next month, Armenia's National Assembly will elect one of the two candidates, Artak Zeynalyan (Yelk Alliance) and Armen Sarkissian (Republican Party of Armenia), as the country's fourth president.
The participating organizations: Open Society Foundations (Armenia), Union of Aware Citizens NGO, Asparez Journalists' Group, Transparency international Anti-Corruption Center, In the Name of Equal Rights NGO, Globalization and Regional Cooperation Analytical Center, Helsinki Citizens Assembly-Vanadzor Office, Public Policy Institute, Defense of Rights without Borders NGO.
Photo (from left): Artak Zeynalyan, Armen Sarkissian