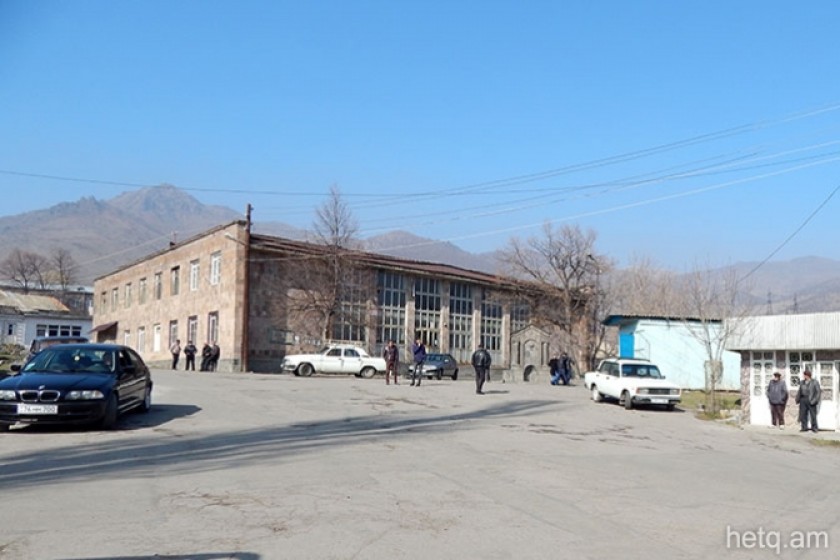 Mutual Recriminations: Two Lori School Cleaning Attendants Claim They Were Fired for Not Baling Principal's Hay
Gohar Tatoyan and Arev Tatoyan are not accepting their recent firing as cleaning attendants at the Akori village school in Armenia's Lori Province without a fight.
The two were sacked on January 29 by school Director Kimik Petrosyan. They want to know why Petrosyan fired them and kept four other cleaners on the books.
Gohar has been working at the school since1988; Arev, since 1994. They say that they have a good work record and had no issues with Petrosyan since he came to the school three years ago.
The women told Hetq that one day Petrosyan visited the Lori Provincial Administration and convened a meeting after returning. He told the school staff that wages would be cut in half and that those not in agreement wouldn't have jobs.
"The director knew that me and Arev wouldn't agree because he had cut our pay by 25% three years ago, promising to raise it again in a few months. That never happened. He said there were financial problems at the school and hired the son of his wife's uncle as a business planner. Petrosyan also hired the man's wife as a cleaner. I simply asked him about it," says Gohar.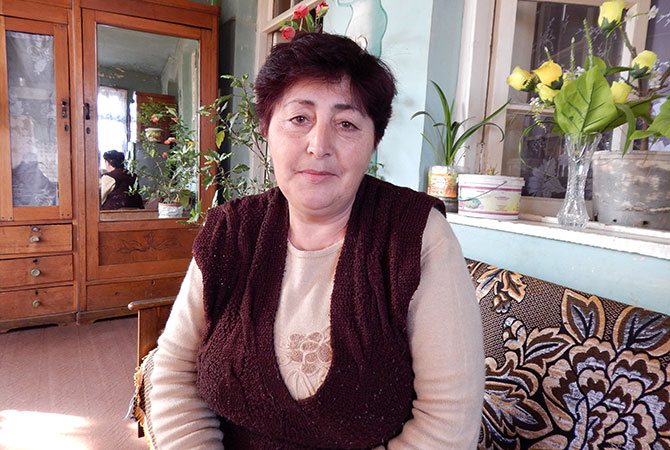 Arev, who has thyroid problems, says Petrosyan has always looked down at the cleaning attendants at the school. Arev says she once demanded that the director stop ridiculing them, saying, "We may have a broom in our hands, but we aren't illiterate."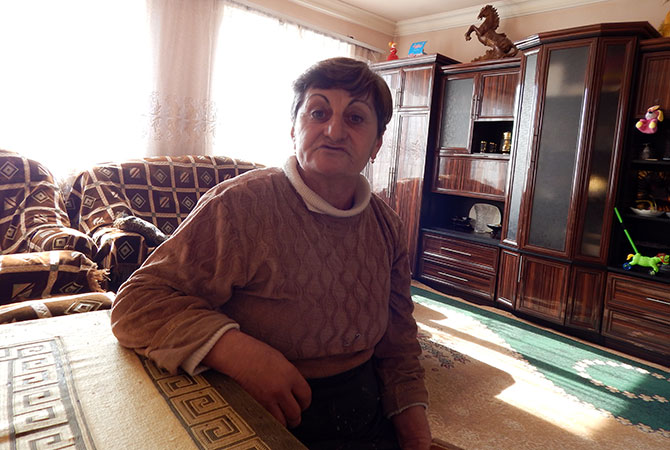 Since being appointed school director three years ago, Petrosyan has mostly hired his wife's friends and relatives for the custodial staff. Hrachik Vardevanyan, the son of his uncle's wife, was hired as the school's business director, and his brother Zaven was hired to turn on the heaters.
Nina Vardevanyan, one of the school's four security guards, is Hrachik's wife.
Anichka Petrosyan, one of the cleaning attendants, is the daughter-in-law of the school director's uncle.
Director Petrosyan also hired his nephew Seyran as a laborer, and Seyran's wife as a cleaner.
Gohar Tatoyan says that minimum wages increased by 5,000 drams at the time, but that she and Arev never saw a dime of the money.
Afraid of losing their monthly 40,000-dram salaries, Gohar and Arev went along with the director's questionable hiring practices.
They believe they made a fatal mistake when failed to show up to harvest grass that had been cut to feed Director Petrosyan's livestock. "It was last summer. Gohar's blood pressure was high and my thyroid was acting up. I think this is what set him against us," says Arev.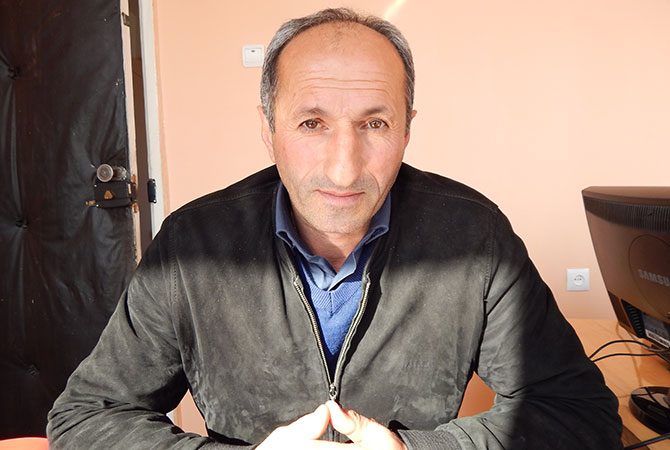 Director Petrosyan says that he's always had problems with Gohar and Arev, claiming that they've been insubordinate on several occasions.
"I've worked with them for years prior to my appointment as director. I once worked as a teacher at the school. Whenever I would reprimand them for something they always protested. They would refuse to file a letter of explanation when requested. There have been issues, both in writing and orally. That's been their approach towards work," Petrosyan says.
Gohar takes issue with the director's charges, claiming that none of the other teachers have complained about her work over the past 32 years.
Gohar says that Petrosyan issued her a written reprimand when he found a half-eaten sandwich in a student's desk. Gohar says it wasn't there when she made her rounds cleaning.
Arev says the director reprimanded her for taking a day off with prior notification. "I had to take my grandchild to Yerevan, to see the doctor. I telephoned him the evening before, but he didn't answer. He says I never phoned him," says Arev, adding that she showed him the phone the following day as proof.
Arev and Gohar have filed a formal complaint with the Lori Provincial Governor Artur Nalbandyan about their dismissal. He's sent a team to the school to investigate.
Director Petrosyan says the school's facing serious financial problems given the drop in enrollment. He says he was forced to cut the cleaning staff, firing the two with the worst record.
Petrosyan denies that he's only hired close friends and relatives.
When I asked him if he fired Gohar and Arev for not participating in the hay harvest for his livestock, Director Petrosyan pulled out a reprimand issued by his father-in-law, the school's former director, 26 years ago against Gohar.
Gohar and Arev say that if the Lori Provincial Governor fails to find in their favor, they will take the matter to court and Armenia's Human Rights Defender.