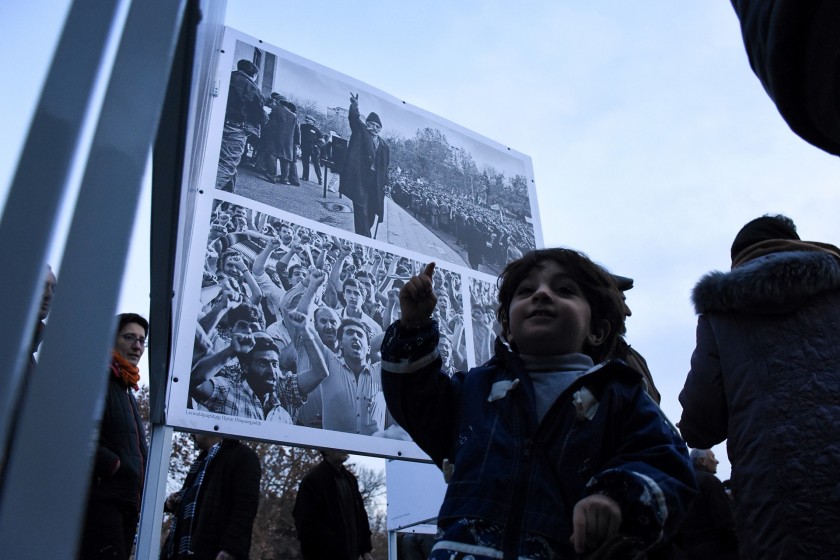 Photo Exhibit: Yerevan Celebrates 30th Anniversary of Karabakh Movement
Crowds of people filed through Yerevan's Liberty Square today to witness a variety of visuals chronicling the birth of the Karabakh Movement thirty years ago.
Photos and banners taken at the time were on display.
The event, organized by the Armenian National Congress, took place in the very same square where tens of thousands gathered thirty years ago demanding that Artsakh be liberated from Azerbaijani rule.
The photo exhibit will run until February 22.