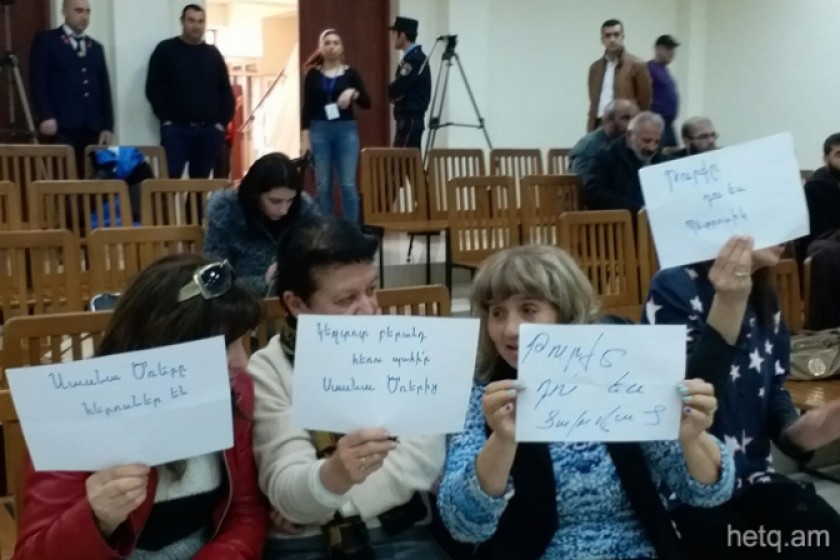 Sasna Dzrer Supporters Lash Out at State Prosecutor - "You're the Turk"
Supporters of Sasna Dzrer group members now on trial in Yerevan held up signs reading "You're the Turk; You Sellout", referring to State Prosecutor Petros Petrosyan.
Earlier today in court, Petrosyan and defendant Pavel Manukyan got into a shouting match, each calling the other a "Turk".
The women in the above photo prepared their signs after the trial was adjourned for one hour.
The other signs read "Sasna Dzrer guys are heroes" and "Keep your filthy mouth away from Sasna Dzrer".
The trial never resumed today due to an accident involving public defenders Armineh Fanyan and Lian Gasparyan.