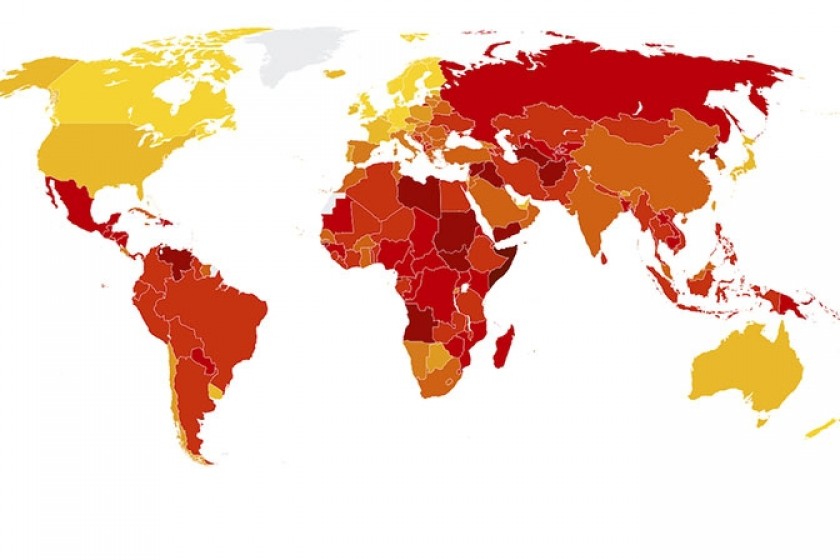 Armenia: Little Change in "Perception of Corruption"
With a score of 35, Armenia ranks in 107th place out of the 180 countries and territories included in Transparency International's 2017 Corruption Perceptions Index.
The index, which ranks 180 countries and territories by their perceived levels of public sector corruption according to experts and businesspeople, uses a scale of 0 to 100, where 0 is highly corrupt and 100 is very clean. This year, the index found that more than two-thirds of countries score below 50, with an average score of 43.
This year, New Zealand and Denmark rank highest with scores of 89 and 88 respectively. Syria, South Sudan and Somalia rank lowest with scores of 14, 12 and 9 respectively.
Georgia, Armenia's neighbor to the north, had a score of 56.
Azerbaijan's score was 31. Russia scored even worse – 29.
Turkey had a score of 40.
Armenia's score hasn't drastically changed over the past few years.
Armenia's 2016 score was 33. Armenia's best score was in 2014 – 37.