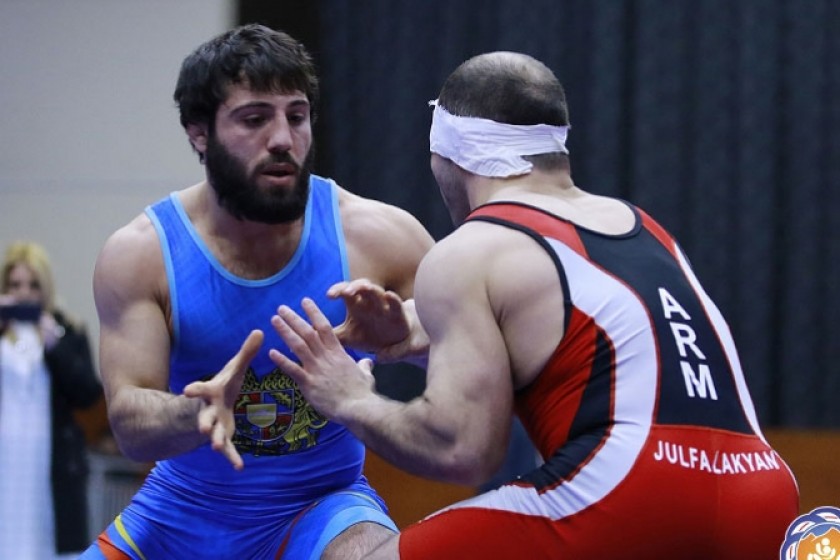 Armenian Wrestlers Win 6 Medals at Kiev Competition
Armenia's Greco-Roman wrestlers have won six medals at the XXII Outstanding Ukrainian Wrestlers and Coaches Memorial in Kiev.
Today, the final day of the competition, Armen Melikyan (60kg) beat Ukrainian Denis Chubanov and Karapet Chalyan (77kg) defeated Azerbaijan's Hasan Aliyev, while Artur Shahinyan and Maksim Manukyan (87kg) also won their matches for third place, competing with Alexander Shishman (Ukraine) and Semyon Novikov (Ukraine) respectively.

Earlier, Artur Aleksanyan (97kg) won gold and Slavik Galstyan (63kg) won a bronze medal Levon Julfalakian's team.