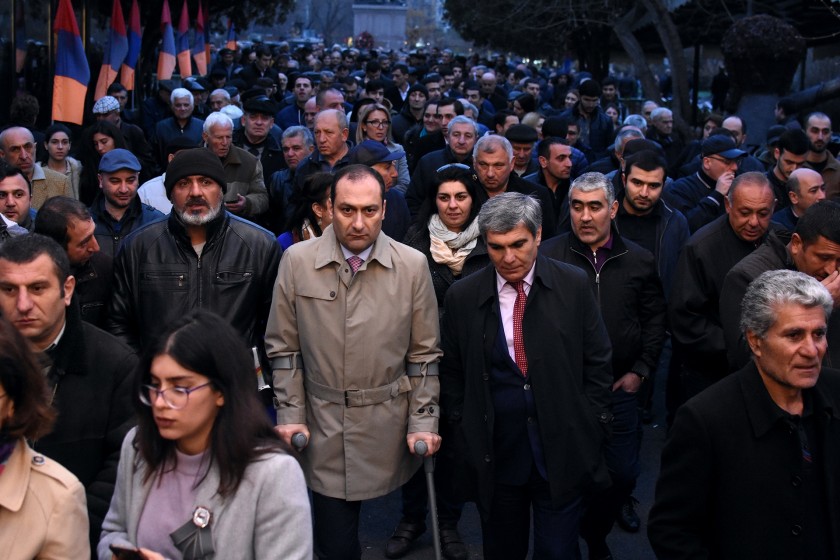 Yerevan Pays Tribute to March 1, 2008 Dead
Thousands marched through downtown Yerevan today mark the10th anniversary of the March 1, 2008 protests following what many in Armenia regarded as the rigged election of Serzh Sargsyan as president.
The marchers held aloft photos of the ten individuals who died that day and called for the guilty to be punished.
Starting from Liberty Square, the crowd made its way to Myasnikian Square where candles were lit and flowers placed to honor those who died on that eventful day ten years ago.