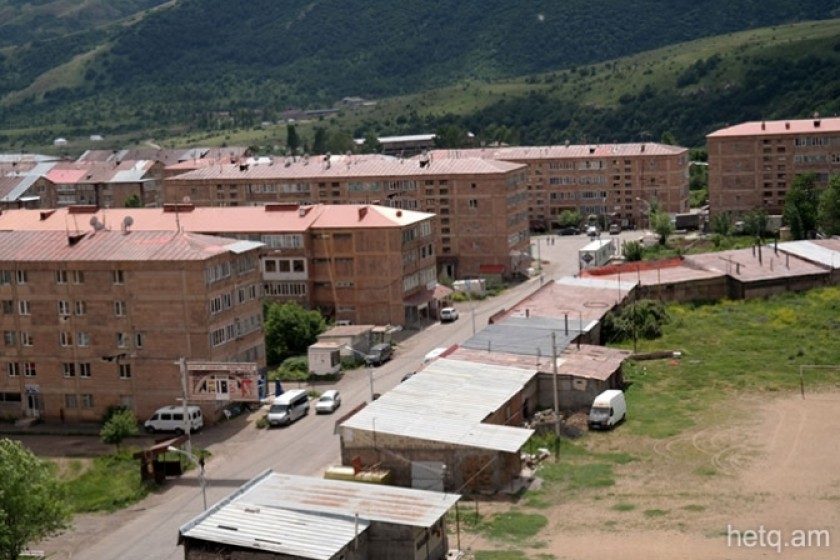 Jermouk: Another Hydro Power Plant Planned for Arpa River
Armenia's Ministry of Nature Protection is drafting a water usage permit that will allow for the construction of a mini-hydro plant on an unnamed tributary of the Arpa River in the Vayots Dzor town of Jermouk.
A company called Jinj-Arpa Hydro LLC filed a permit request with the ministry.
Narek Tonoyan, who founded the company in 2016, also serves as director of Jinj-Arpa LLC, which operates the Arpa-2 hydro plant on the Kenger tributary of the Arpa, and the Arpa-3 plant on the Arpa River.
Naghash Hakobyan, who works in the foreign ministry according to his Facebook page, owns 20% of Jinj-Arpa.
Hakobyan refused to talk to us about any linkage between the two companies. "I don't give interviews," he said.
Four hydro plants currently operate on the Arpa River and two more are currently being built.
Several smaller hydro plants dot the river's tributaries.
Top photo: Town of Jermouk (Yeranuhi Soghoyan)
If you found a typo you can notify us by selecting the text area and pressing CTRL+Enter