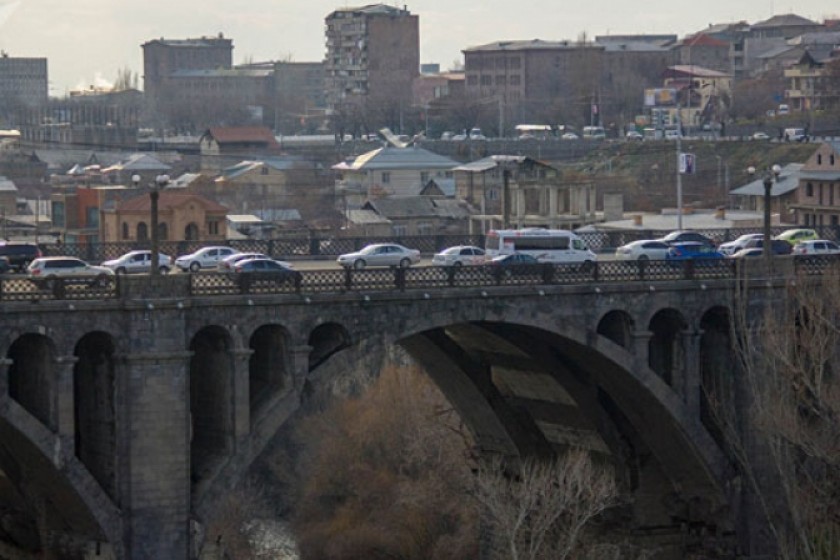 Cops Talk Man Out of Jumping Off Yerevan Bridge
Police and psychologists talked a man out of jumping off Yerevan's Haghtanak (Victory) Bridge earlier today.
The Ministry of Emergency Affairs told Hetq that cops and several of its psychologists rushed to the bridge, where a crowd of passersby had already gathered.
Hetq has learnt that while dangling from the bridge, the man talked by phone with Yerevan Police Chief Sargis Martirosyan.
After being taken into custody by police, the jumper met with Martirosyan.
The police haven't disclosed any other information.