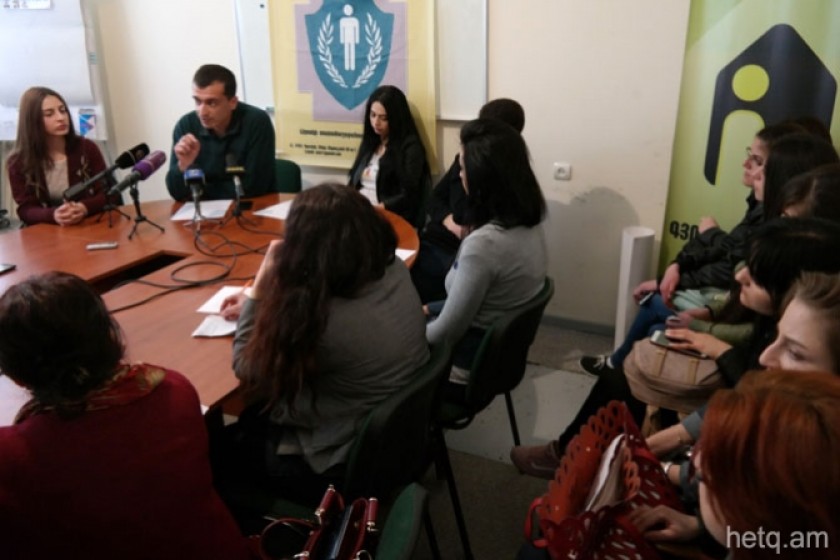 Shirak State University Students Boycott Classes to Protest Firing of Two Teachers.
Students at Gyumri's Shirak State University are boycotting classes today to protest what they call the unjustified firing of two instructors.
The students have written to President Serzh Sargsyan, requesting that he rescind the March 15 dismissal of Hovhannes Khorikyan and Gagik Hamparyan by university rector Sahak Minasyan.
Students say the two are the best instructors at the university.
The striking students are also demanding that the March 24 session of the board of trustees be organized in the presence of reporters, student reps and the fired teachers.
They also want greater transparency regarding the university's finances.
So far, most of the striking students are from the history department. Students from other departments are expected to join the boycott tomorrow.