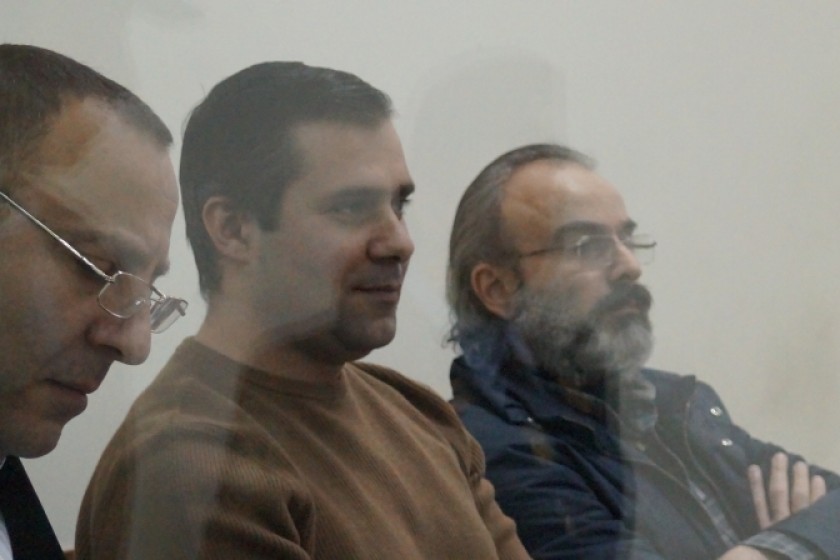 Court Sentences Sefilyan to 10 Years and Five Months Imprisonment
An Armenian court today sentenced Jirayr Sefilyan to ten years and five months imprisonment on charges of preparing to foment public disorder, illegal arms possession, and conspiracy to seize government buildings.
Gevorg Safaryan, another defendant in the case, was sentenced to five years and five months. Sasounik Kirakosyan and Nerses Poghosyan were sentenced to three years and five months. Galust Grigoryan and Hrayr Topchyan were sentenced to three years, and Hovhannes Petrosyan received a two-year sentence.
Sefilyan was arrested on June 20, 2016. See Hetq article: Yerevan Police Arrest Jirayr Sefilyan on Illegal Arms Trafficking and Possession.
The trial began on May 26, 2017.
Photo (far right): Jirayr Sefilyan