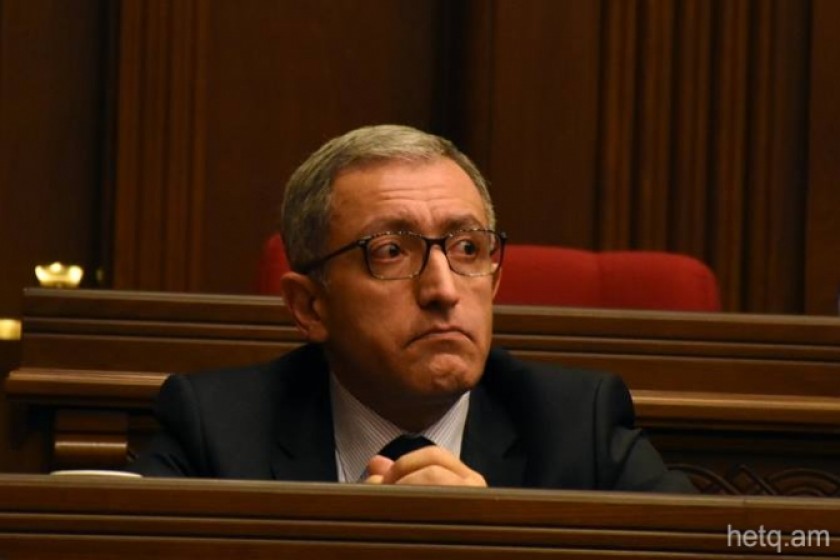 Energy Minister Defends Metzamor Modernization Prpoject
Responding to a query posed by Yelk Alliance MP Nikol Pashinyan regarding the state of Armenia's energy sector and whether the system is on the verge of collapse, Minister of Energy Infrastructure and Natural Resources Ashot Manukyan said the country was in fairly good shape when it comes to energy production.
"On the production side, you know that today the three sectors providing energy for the domestic market are relatively equal. We have the nuclear energy component at 33%, the sustainable energy sector, all in the form of hydro power, at 33%, and the natural gas component comprises the remainder," Manukyan said during today's parliamentary session.
Continuing, Manukyan said that the project to extend the life of the Metzamor atomic plant's second unit was underway, and that after modernization, its output would increase by 10%.
Pashinyan then asked about the promise made by President Sargsyan in 2008 that work on a new nuclear power plant would begin in a few months.
Manukyan replied that the current plant can continue operating after being refurbished and modernized.
"After being inspected, the experts will determine just how long the plant's second unit can operate," the minister said.