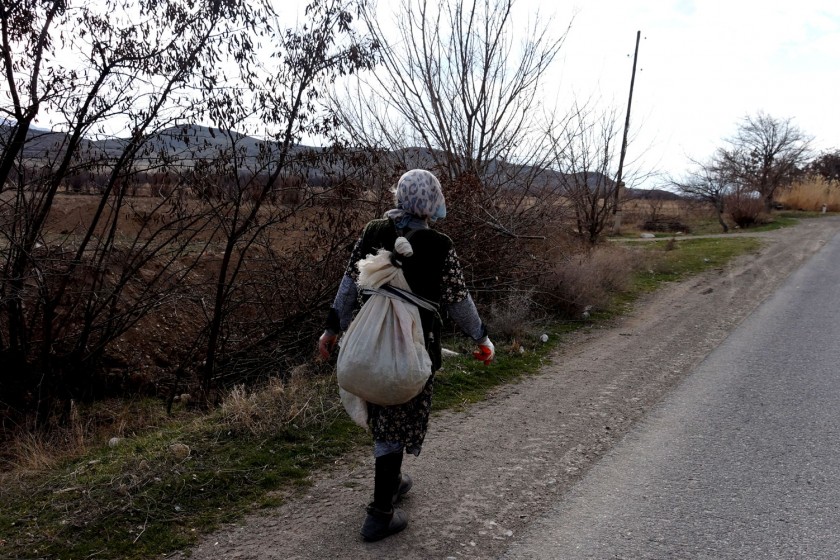 Alvard from Dashtakar: Picking Edible Greens to Sell at Yerevan's Davit of Sassoun Railway Market
I spot a lady on the side of the road leading from Ourtsadzor to Dashtakar. She's wearing a flowery smock and periodically bends down, as if picking something from the roadway.
Approaching, I realize what she's doing. I spot the small knife in her hand which she thrusts into the dirt every time she bends sown.
She's collecting edible greens.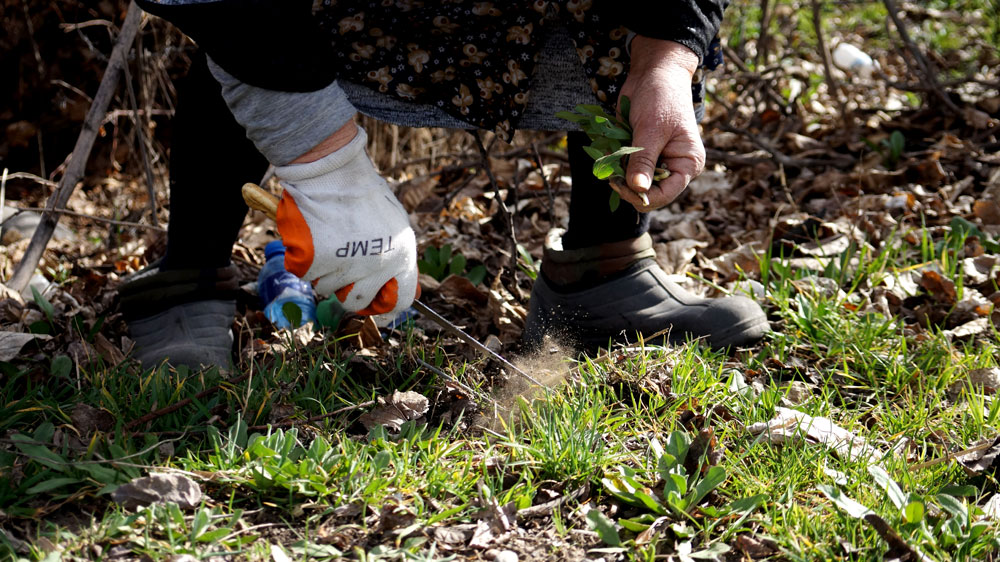 Hello. What are you picking?
Baronbanjar and sibekh. (The first is a cruciferous vegetable, and the second, is Falcaria vulgaris Bernh/sickleweed- KA)
The woman picking the greens is 66-year-old Alvard Barseghyan from Dashtakar. Her slight stoop and wrinkled brow make her look older.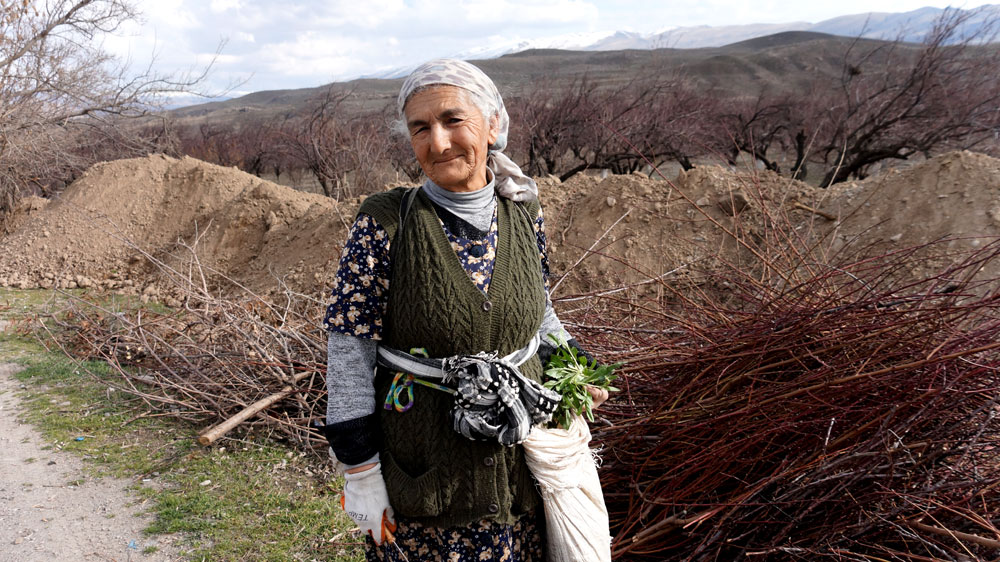 She's not one to complain, even though her three sons are working abroad. Alvard sells her picked greens in Yerevan, Armenia's capital.
"Today, everybody thinks of themselves. The important thing is that I'm alright," she says.
Dashtakar, in Ararat Province, is 56 kilometers from Yerevan. Most residents engage in agriculture, mostly vegetable growing.
"Ours is a small village. Everyone picks greens," Alvard says.
"Which is more beneficial, the sibekh or baron banjar?" I ask.
"I don't know. All are healthy. The custom to eat them comes from our forefathers."
"So, you pick the greens off the side of this road? And we in Yerevan thought the greens were picked off pristine mountain slopes."
"Dear Sis, this place is clean. There's nothing to pollute it."
If she picks a good spot, Alvard can collect twenty kilograms of greens daily. She then sells the greens at the Davit of Sassoun railway station market in Yerevan for 600-700 drams per kilo.
Alvard has been busy picking from noon until 5, but only the bottom of her large plastic bag is full.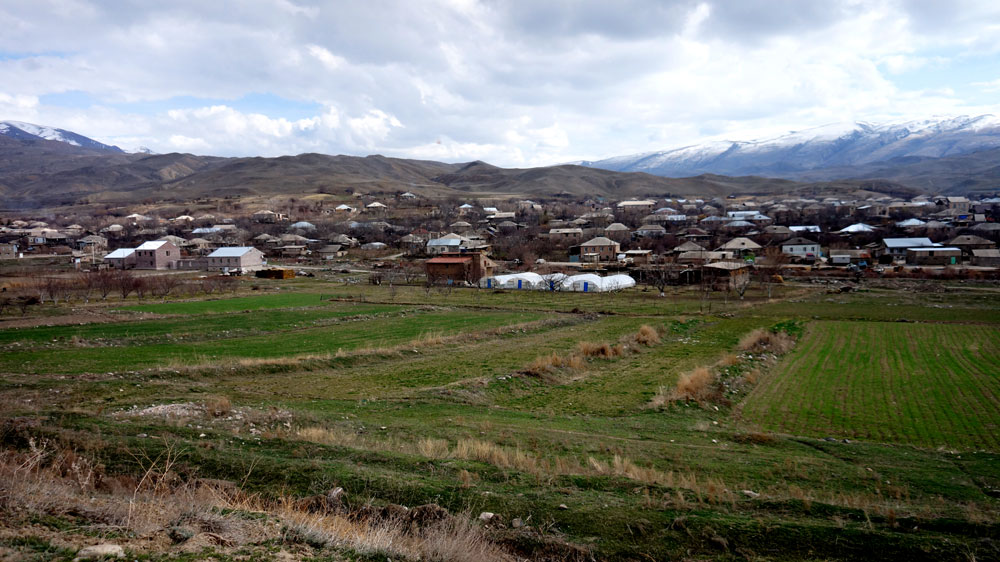 Alvard knows a secret spot where the wild greens are plentiful in the upper reaches of Ourtsadzor.
"The God-created greens are all over. God has freely given them to us. Go and collect them," she says. "It's seven kilometers from our village to Ourtsadzor. I haven't reached the village, but I pick greens there. When spring arrives, we climb to the pastures. We pick some greens. We eat some and sell some. I'll pick more for Easter. It's a good seller."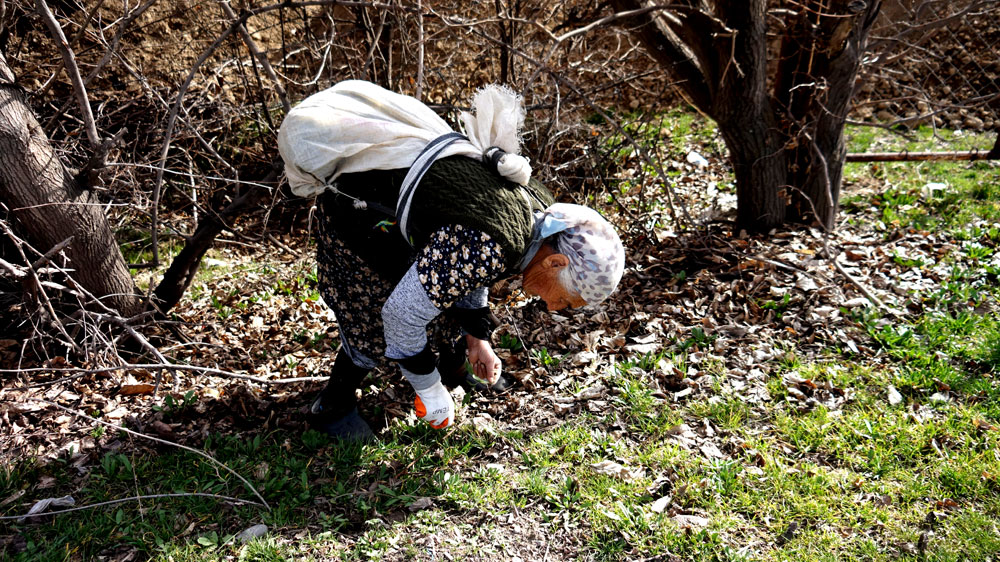 Alvard doesn't only pick seasonal greens. She also pitches in at harvest time and does other field chores. The woman doesn't like remaining idle.
Her phone rings. "My boys brought it for me," she says, fumbling with the buttons. She finally answers the call.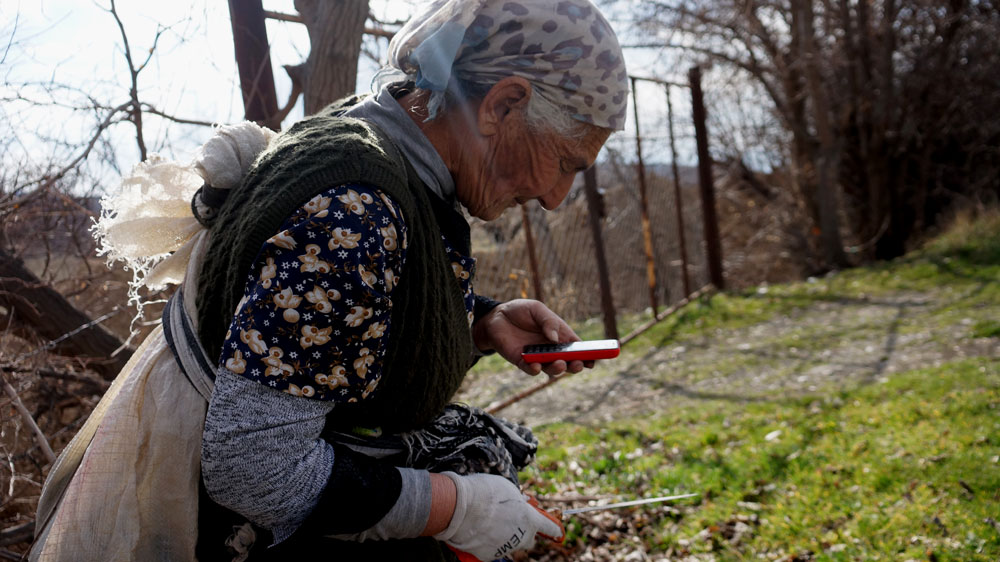 "Yeah, I'm turning back. Jiro called, saying he'd come after me. I'm on my way, picking as I go."
We offer to give her a ride. Her village is on the way back to Yerevan. Alvard refuses, saying she wants to pick some more. "What will I do at home if I return so early?" she asks.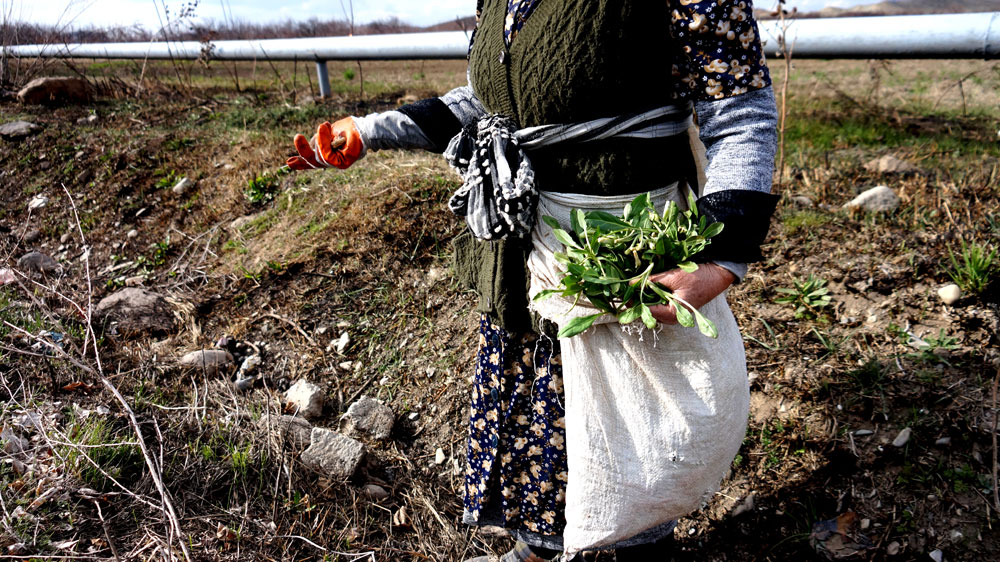 "Wait. Let me give you some greens," Alvard says as we leave. "Don't broadcast this on the TV. My grandkids will see me and think I've turned into a bum."
"Does picking greens turn you into a bum?" I ask.
"It's shameful my little one," Alvard replies.
"But you say the entire village picks greens. So, all of you are doing shameful things."
Alvard laughs.