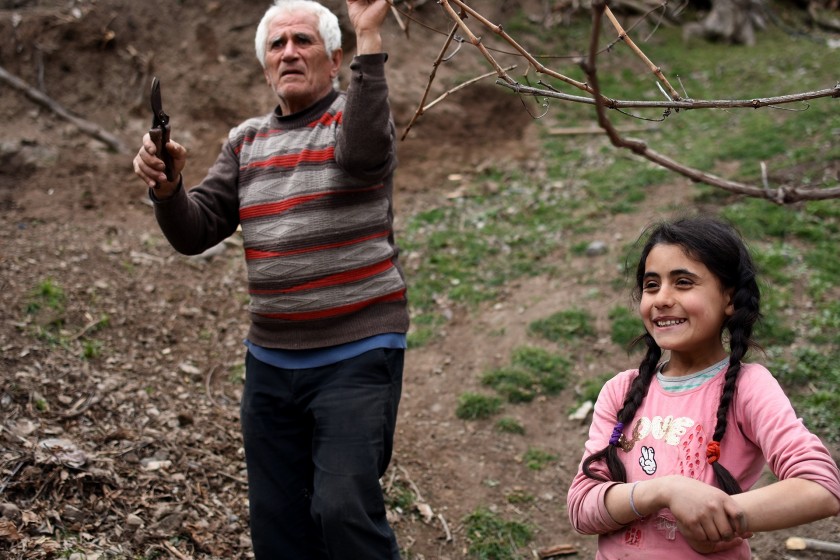 Hitchhiking with Narek: Discovering Armenia's South
Hi, this is Hetq photographer Narek Aleksanyan, here to tell you, via photos, about my recent hitchhiking to the south of Armenia. Although me and my friend Tsovinar planned to hitchhike to the north - Lori Province, in the end we found ourselves heading to the south - Vayots Dzor and Syunik Provinces.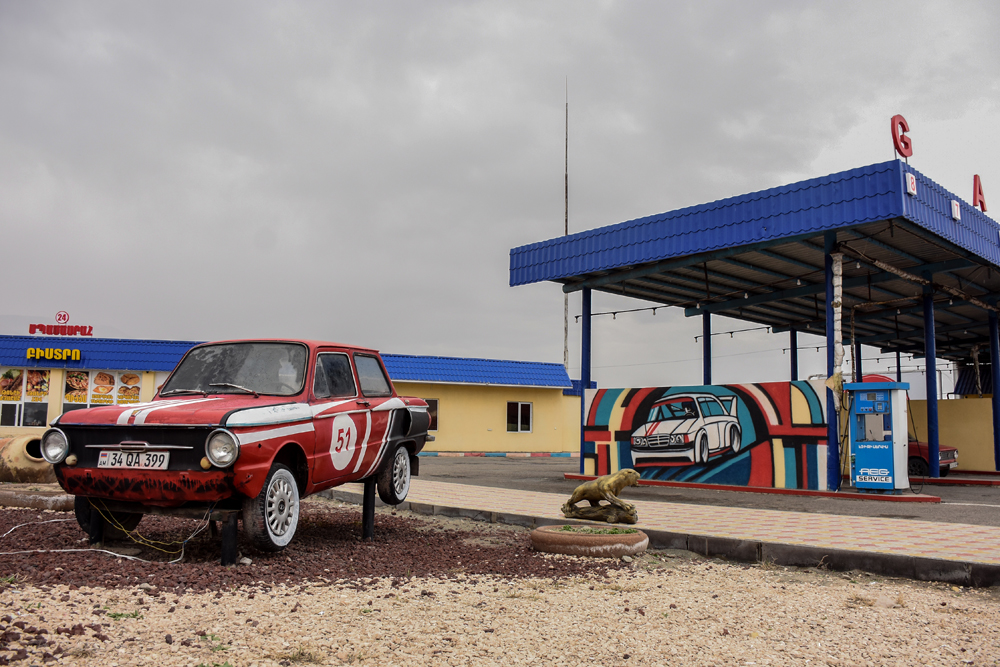 Unusually designed gas station on the North-South Highway.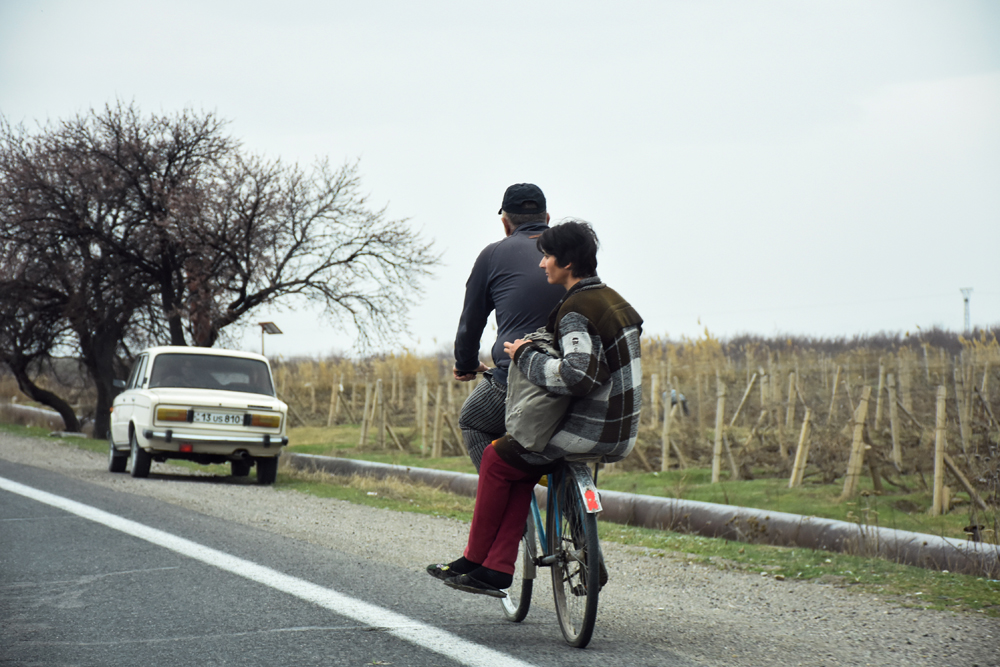 The Ararat Valley.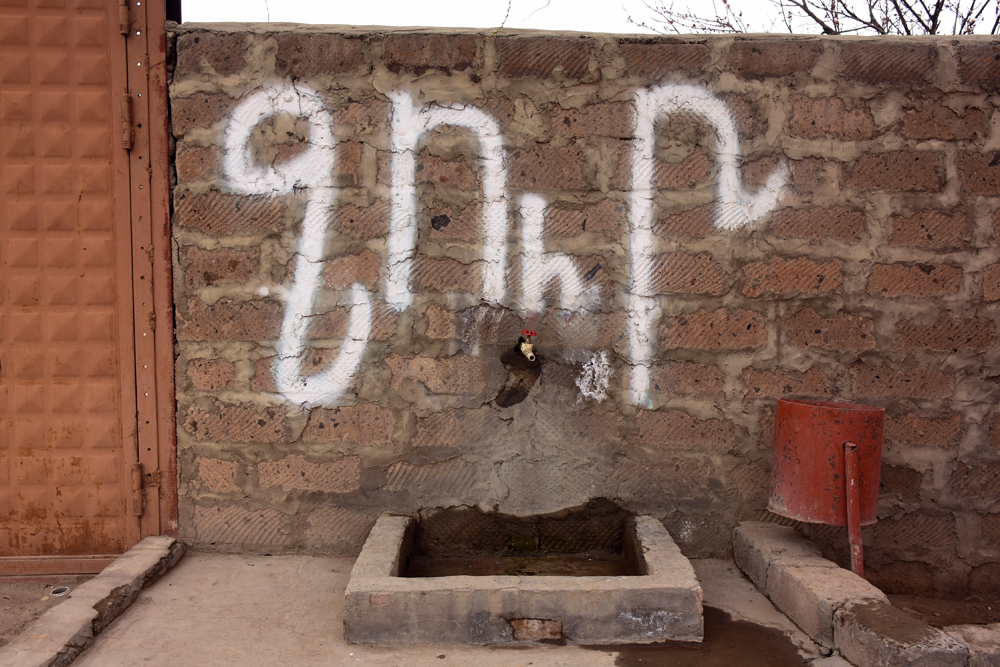 Yeraskhavan. The writing on the wall says "Water".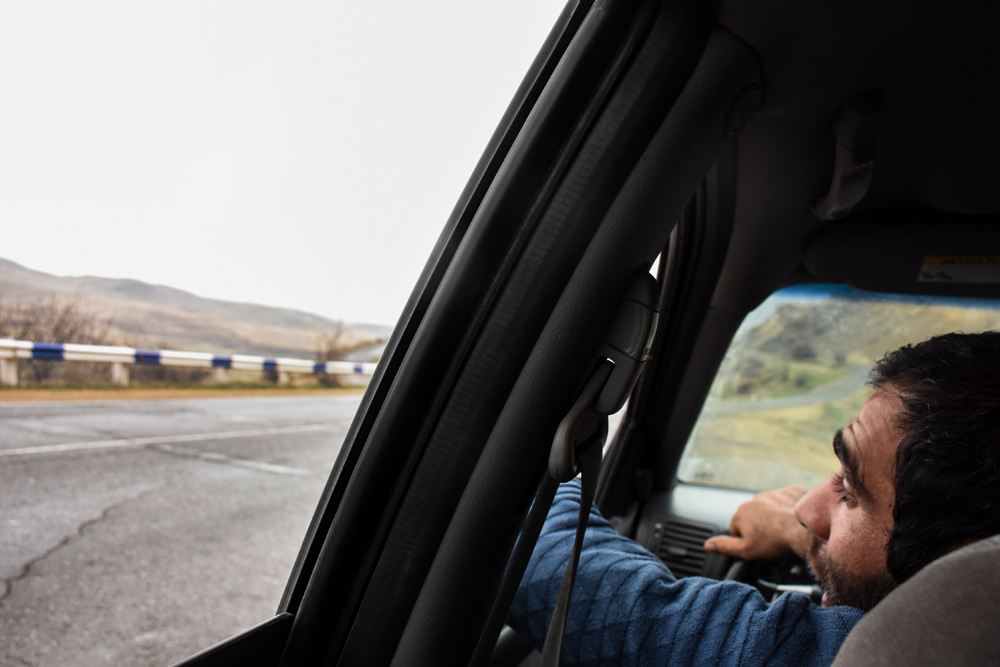 Artak drove us from Yeraskhavan to Rind village. While driving, he told us various stories about Vayots Dzor and Zangezur.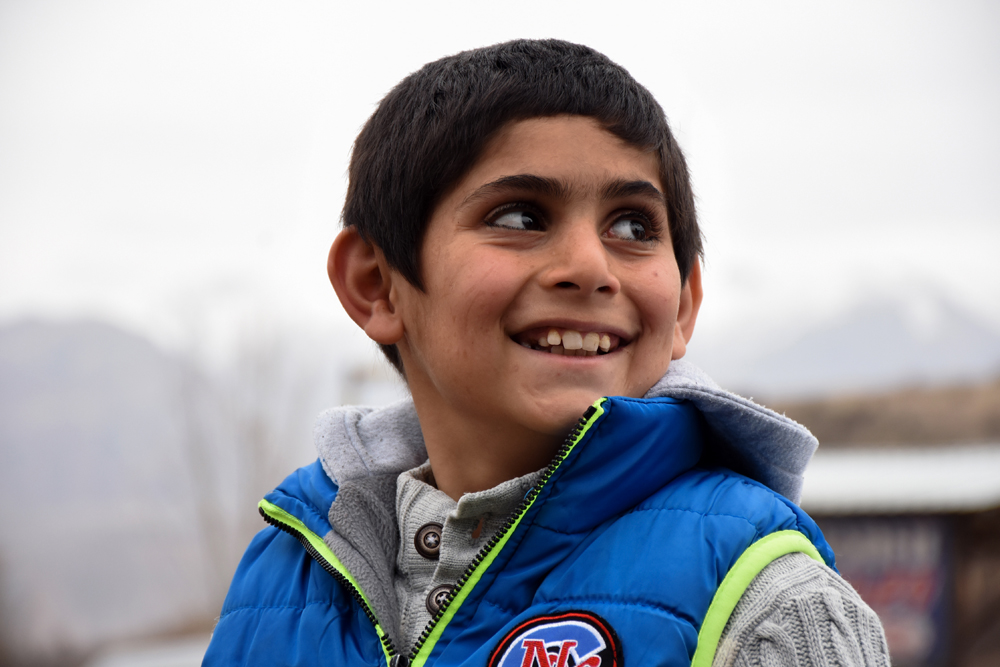 Artak's son, Miro. He attends karate classes.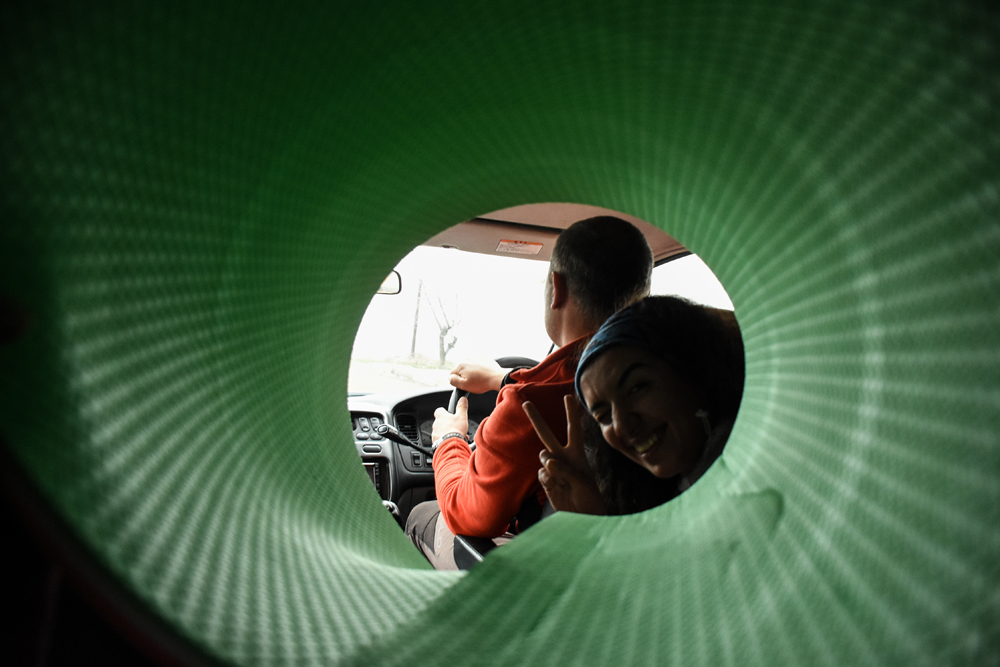 We met some familiar hikers in the next car.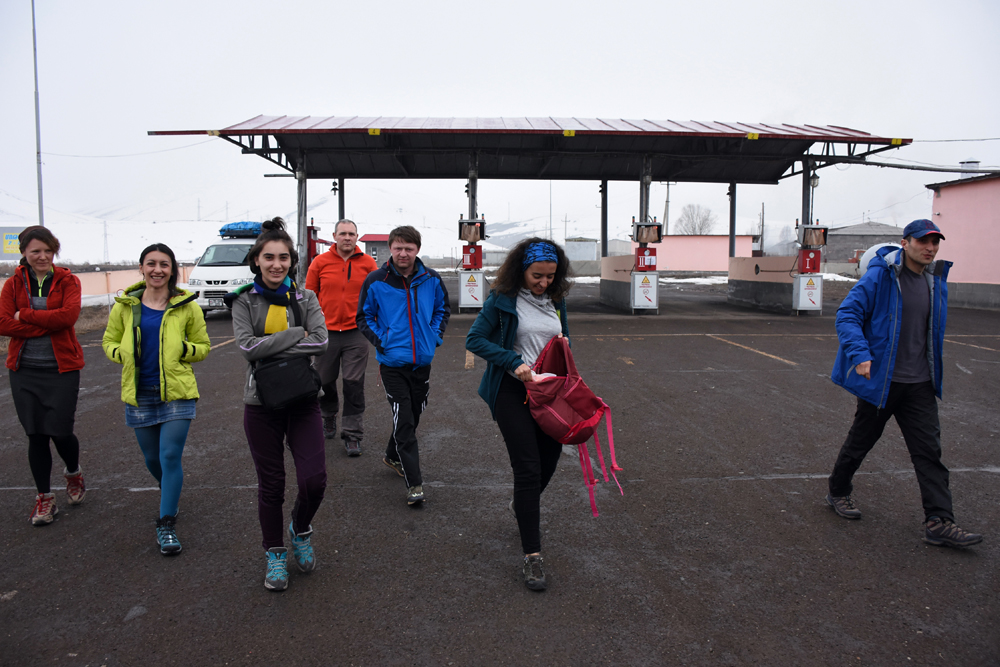 Photo evidence: actually, it was a group of hikers.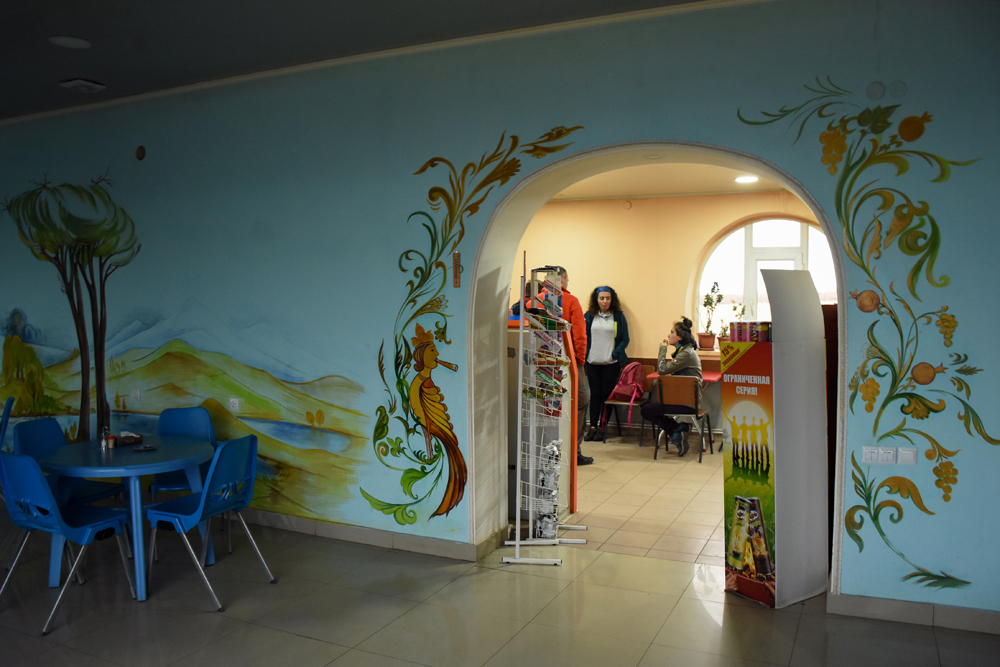 They were heading to Artsakh: the idea sounded tempting.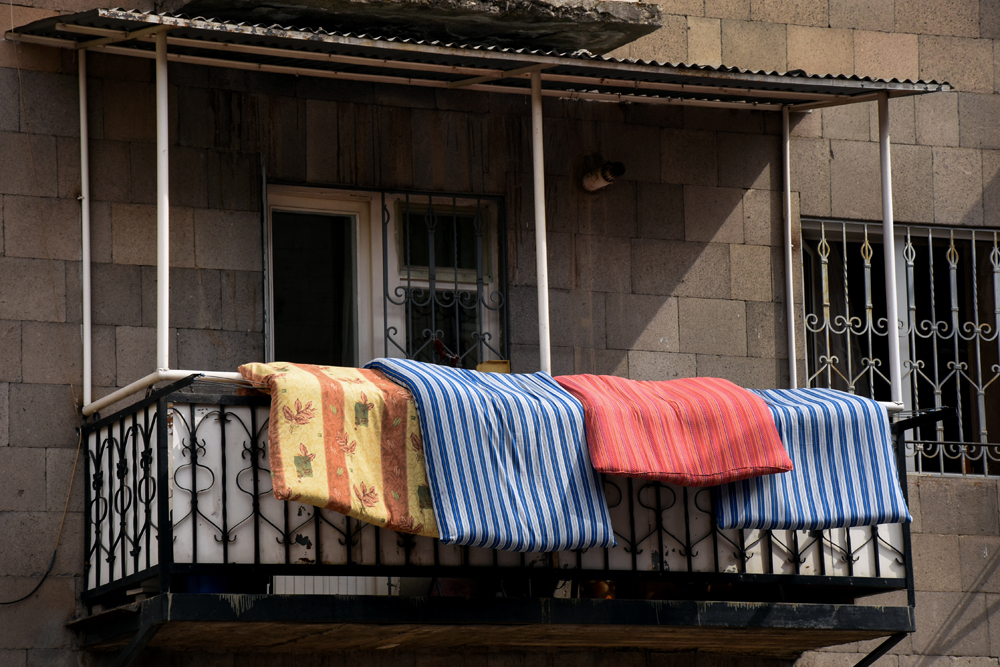 In Goris, mattresses were absorbing their doses of vitamin D under the sun.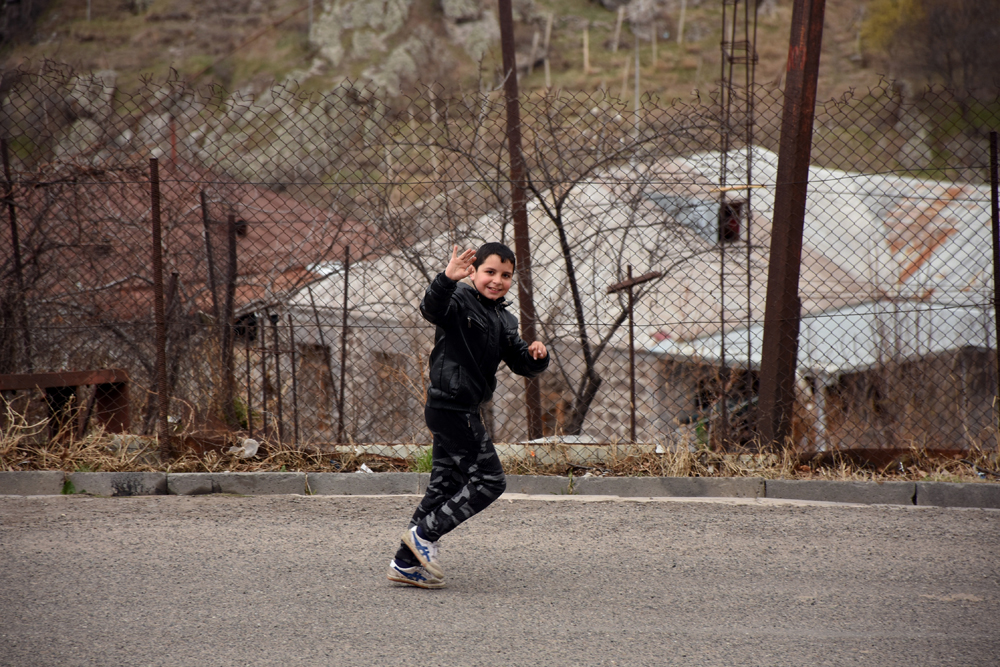 The children talked to us in English and Russian, even if we replied in Armenian.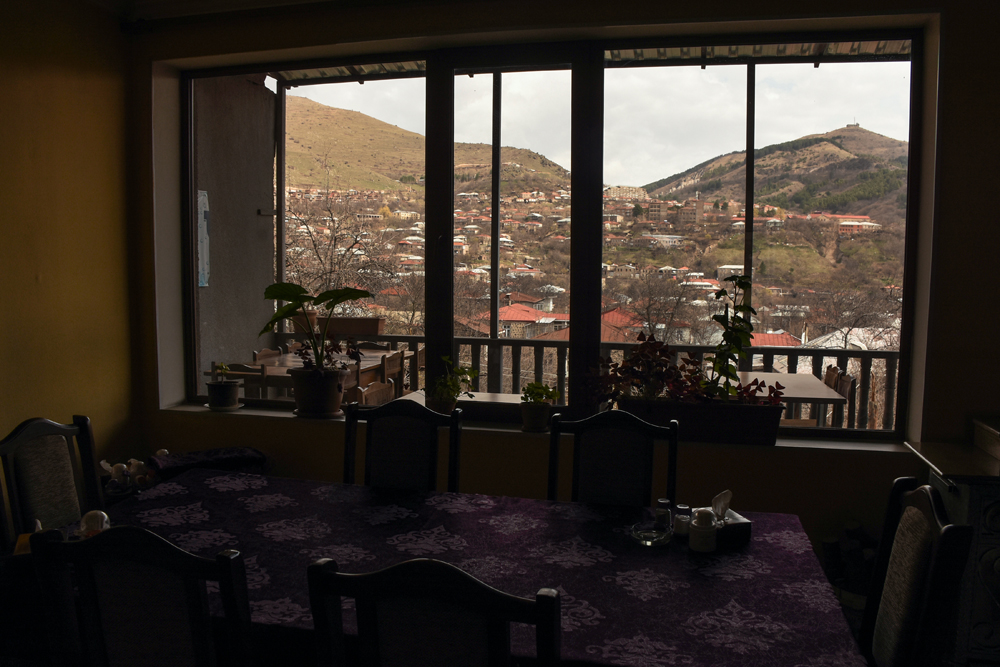 Waiting for our breakfast.
Resting backpacks.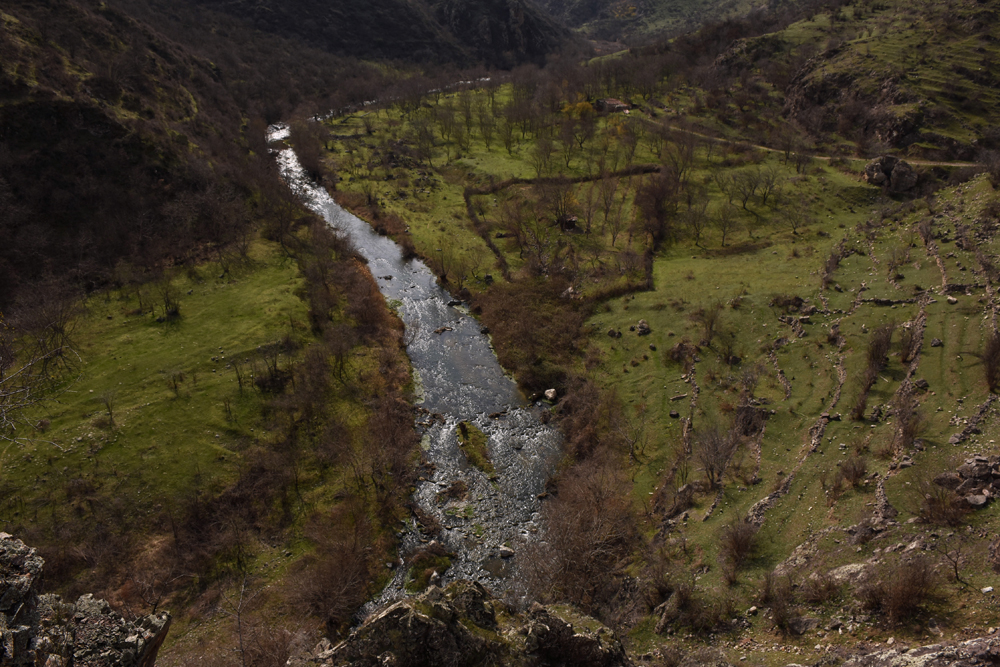 After Goris, the hitchhiking turned into a trek toward the Vorotan Gorge.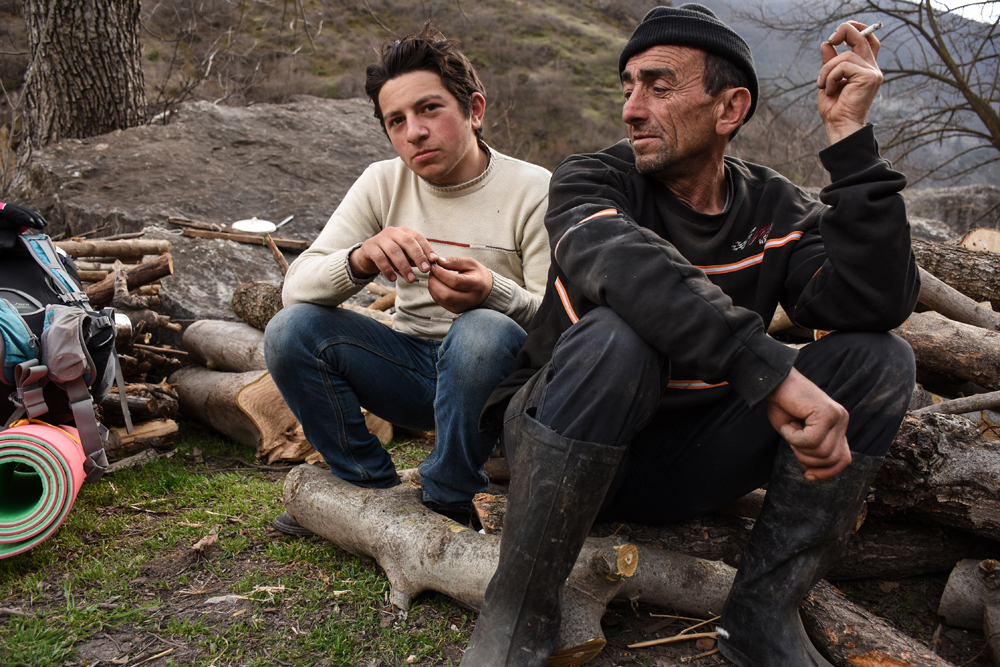 Arthur and his son, Saro. They treated us to some coffee.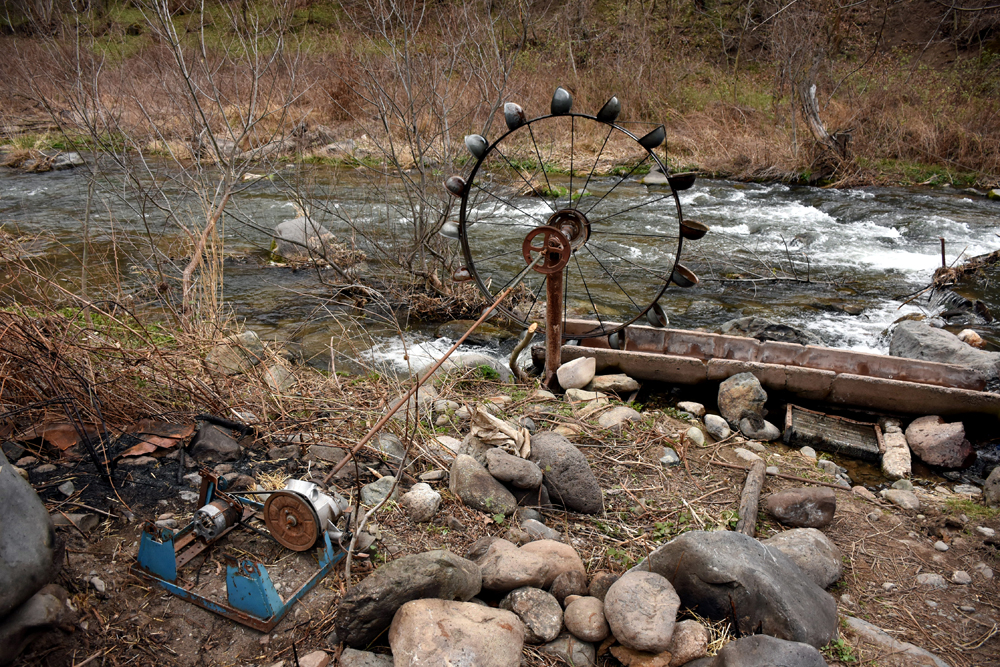 A homemade power plant.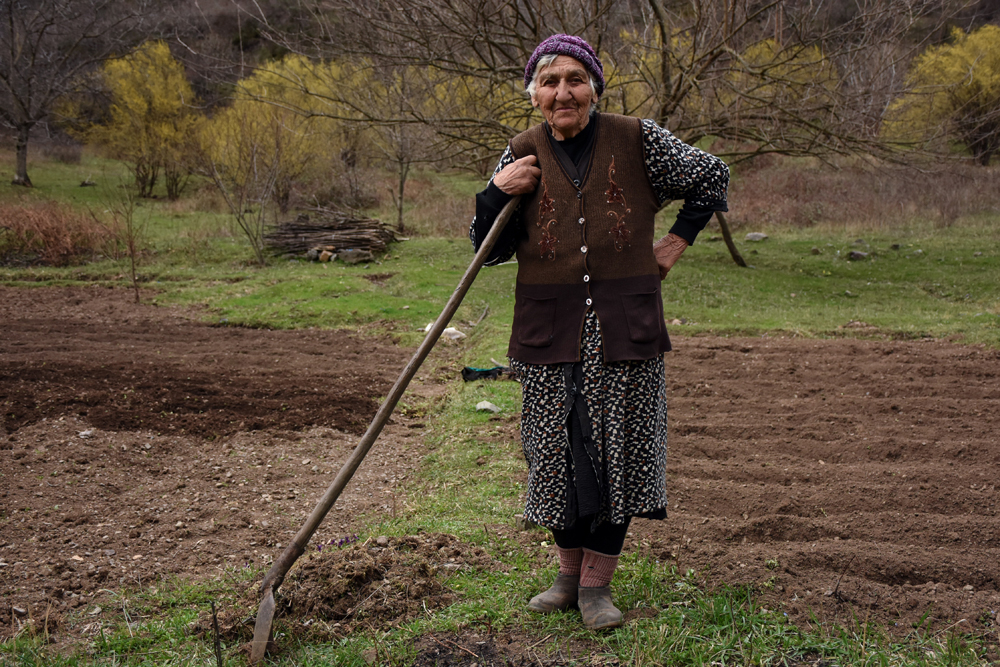 The old woman left her work to come to ask how we were, if we were hungry and if we had a place to stay overnight.
A lizard came out to enjoy the sun.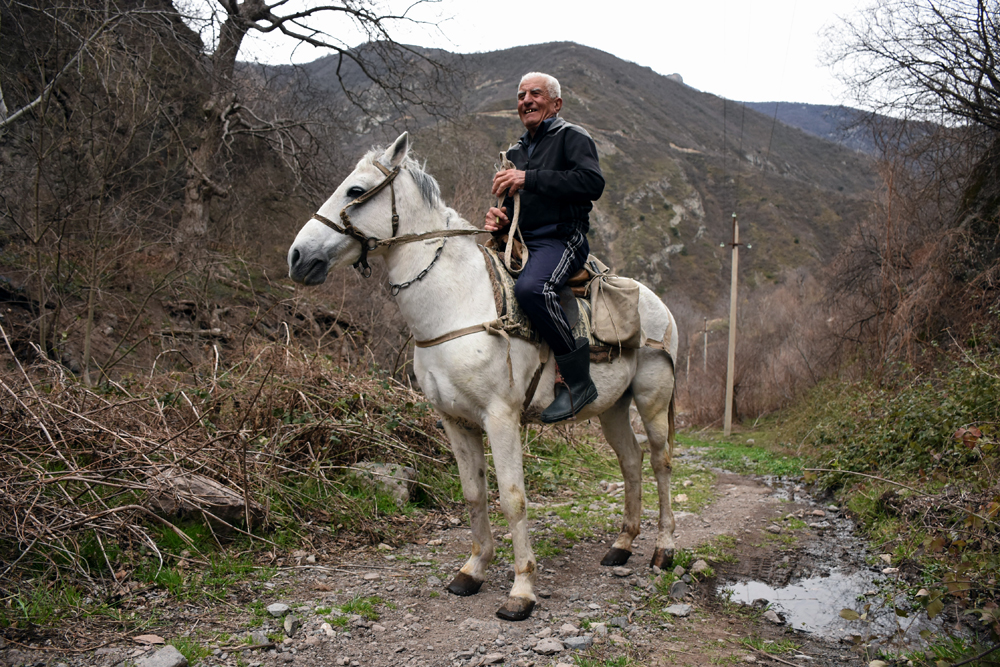 The most convenient transportation in the gorge.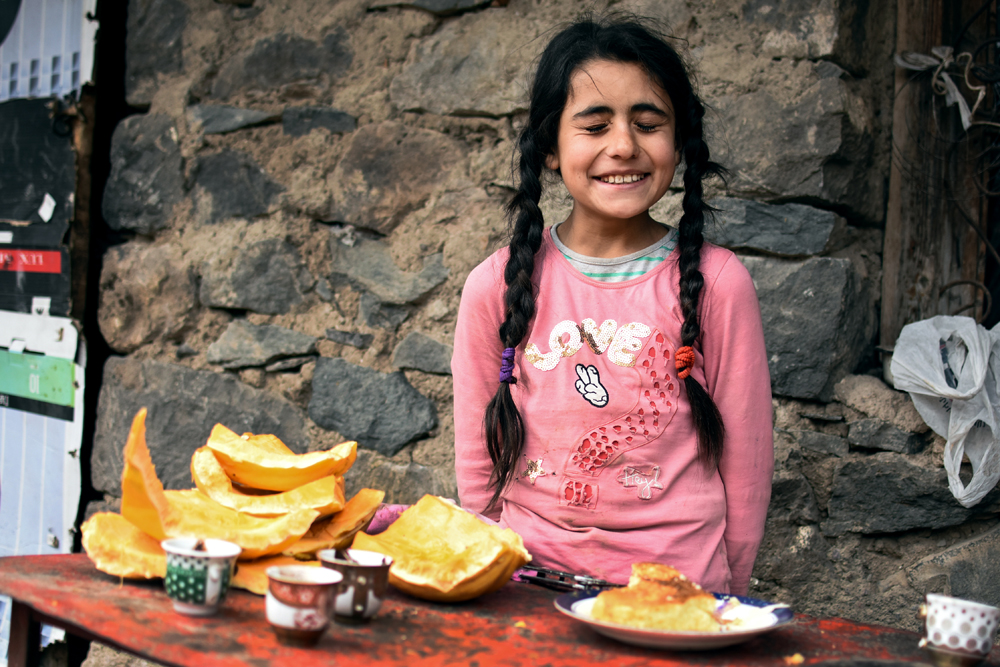 This is Liana, living most of the year in a hut located in the gorge together with her family. They are eight brothers and sisters. Her little brother was too shy to be photographed.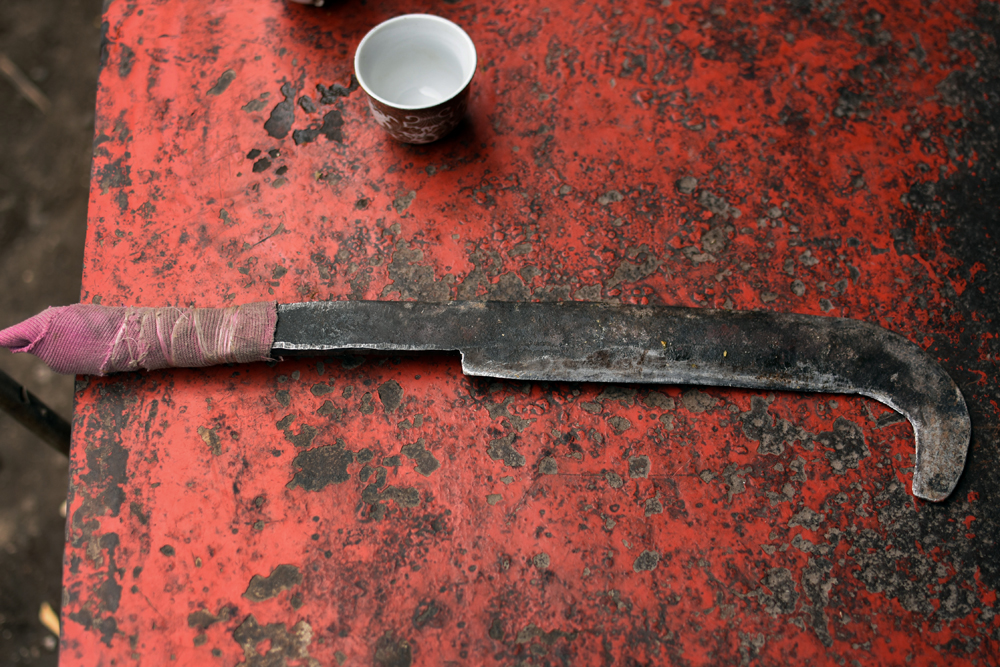 A multifunctional agricultural tool.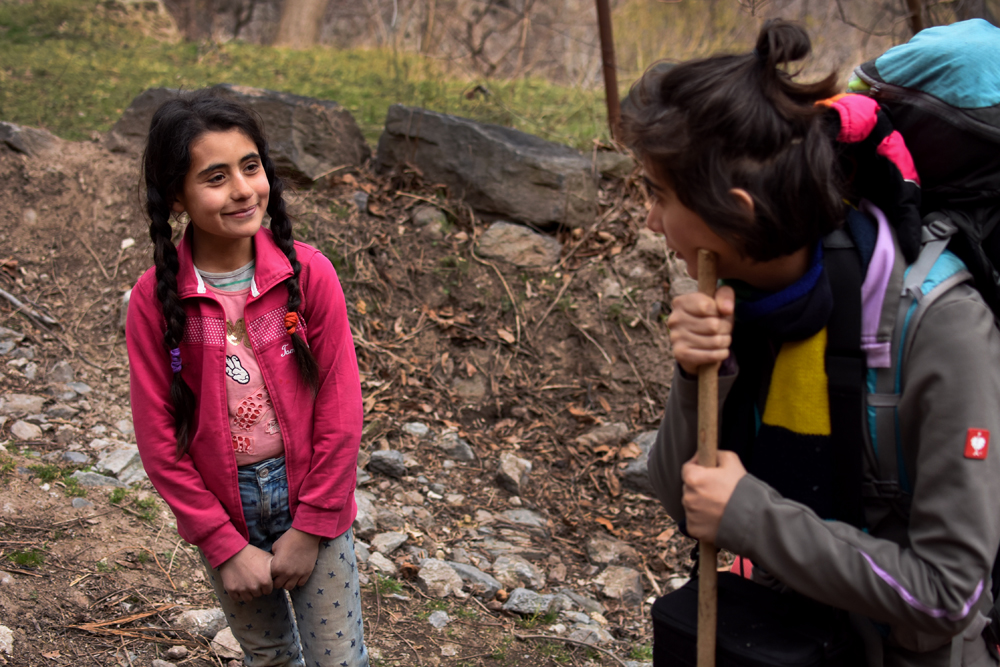 Liana showed us the short way to Old Shinuhayr.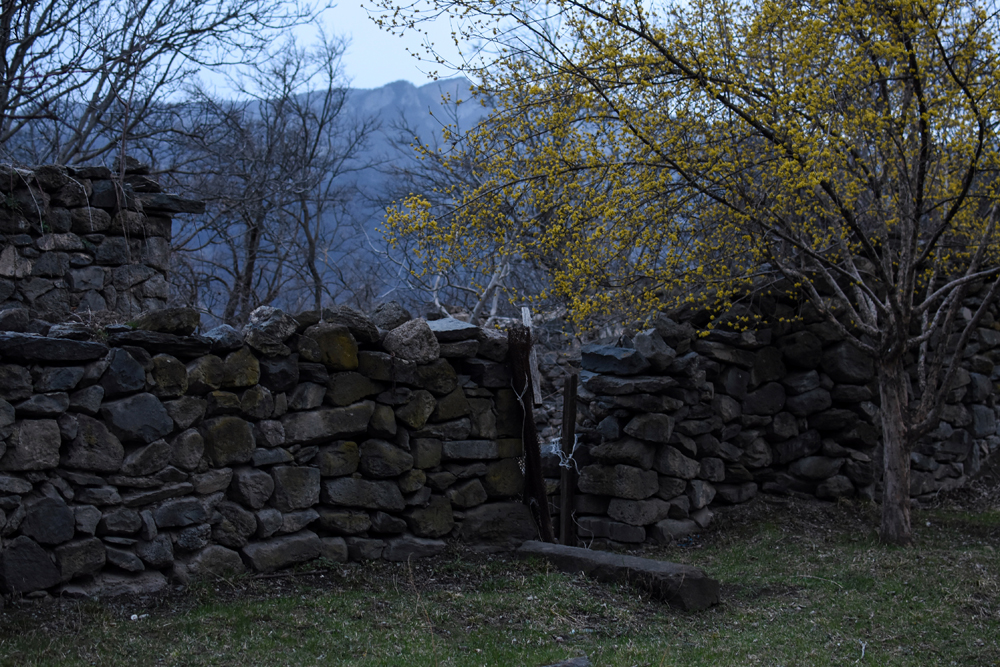 The residents of Old Shinuhayr moved to New Shinuhayr during the Soviet era, but the villagers still care about their former dwelling place: it's clean everywhere, being an ideal place to put up a tent.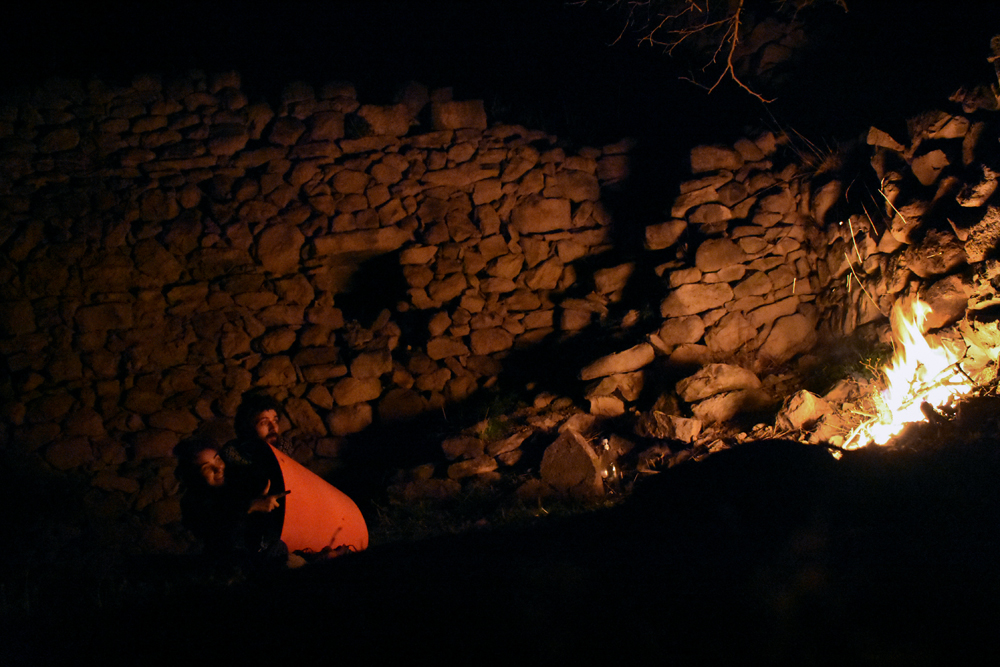 We had a lot of fun using our mattress to protect ourselves from the little hot stones jumping toward us from the fireplace.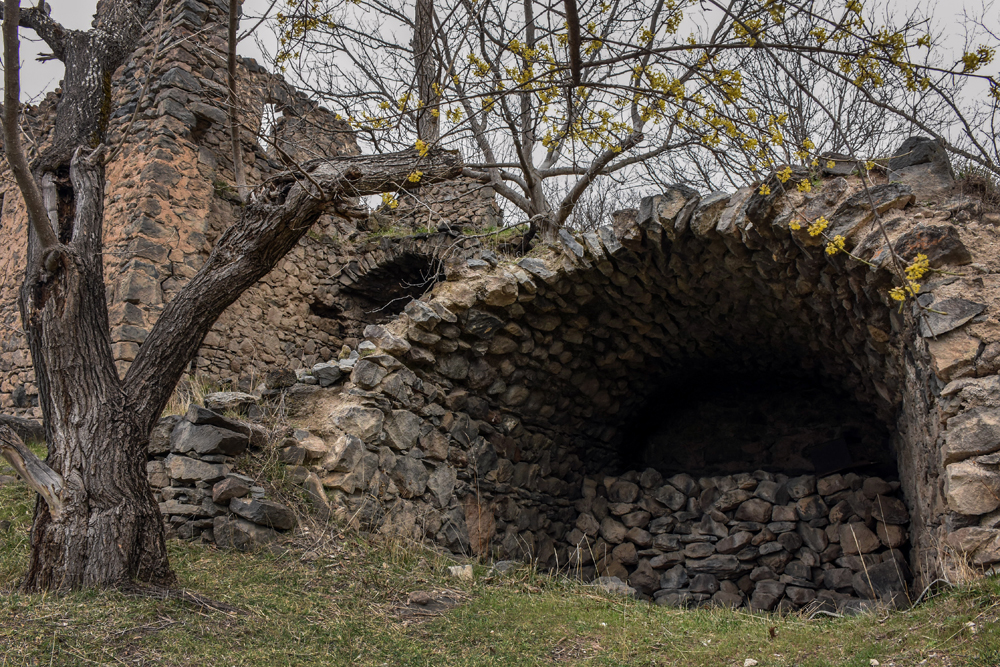 Old Shinuhayr in the morning.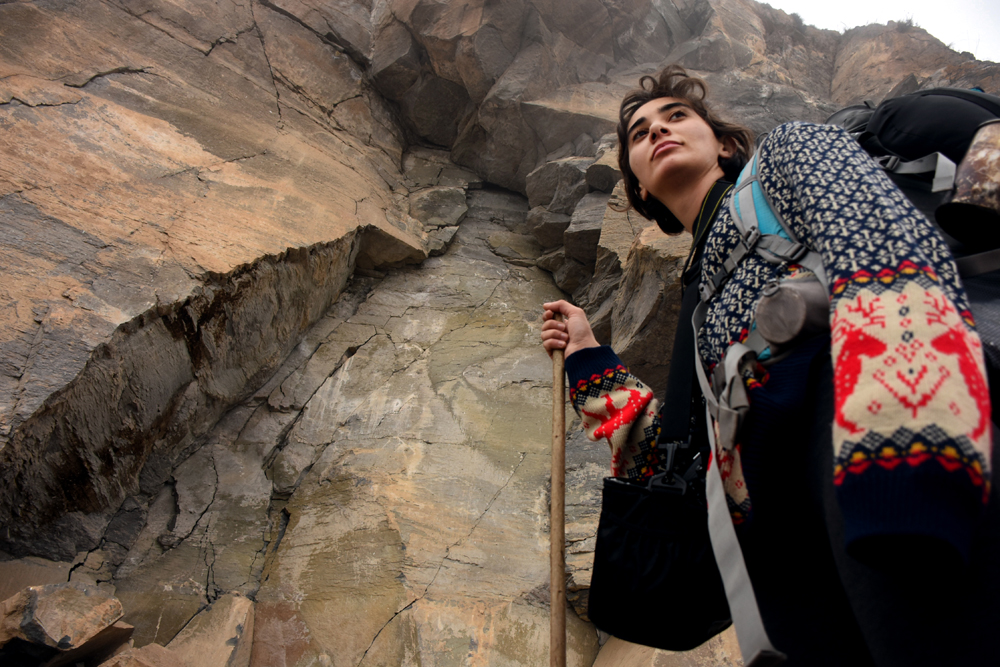 Toward New Shinuhayr, toward having breakfast.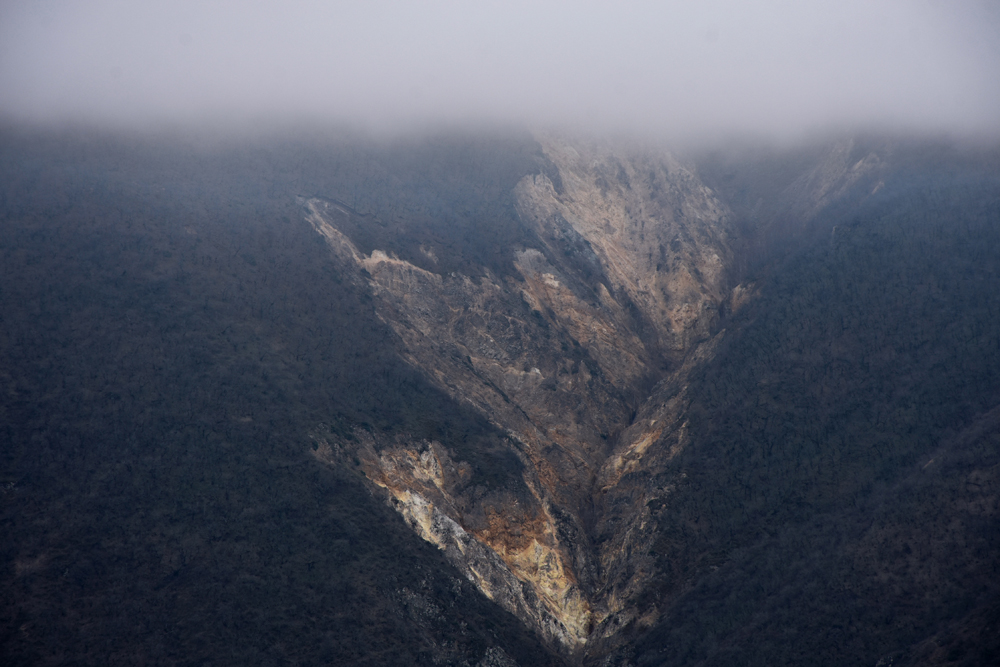 Horizontal fog line over the Vorotan Gorge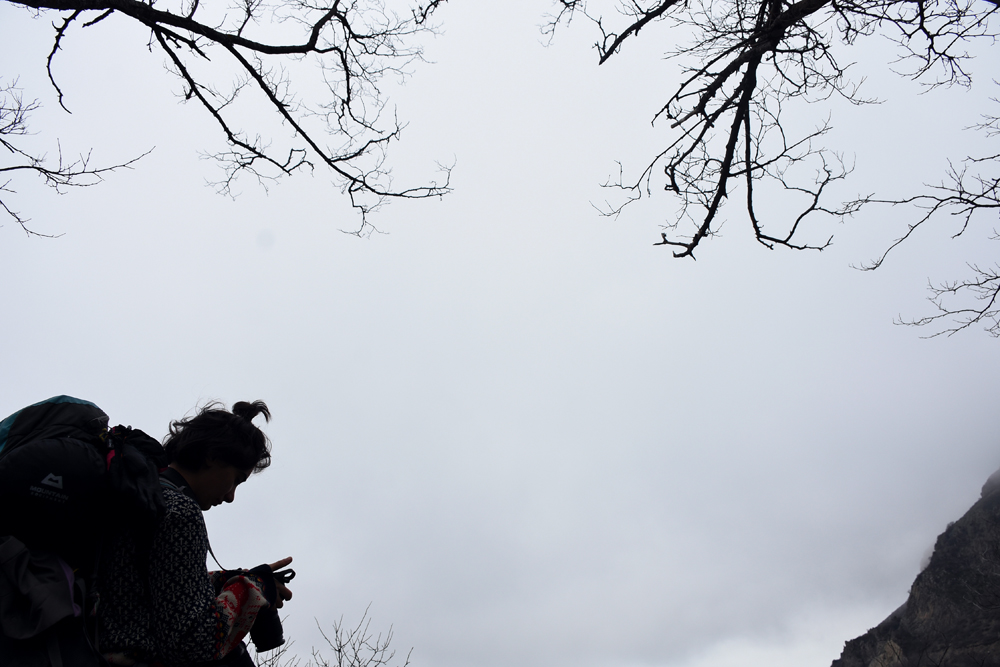 We were hungry, but the beautiful scenes made us stop a lot on the way.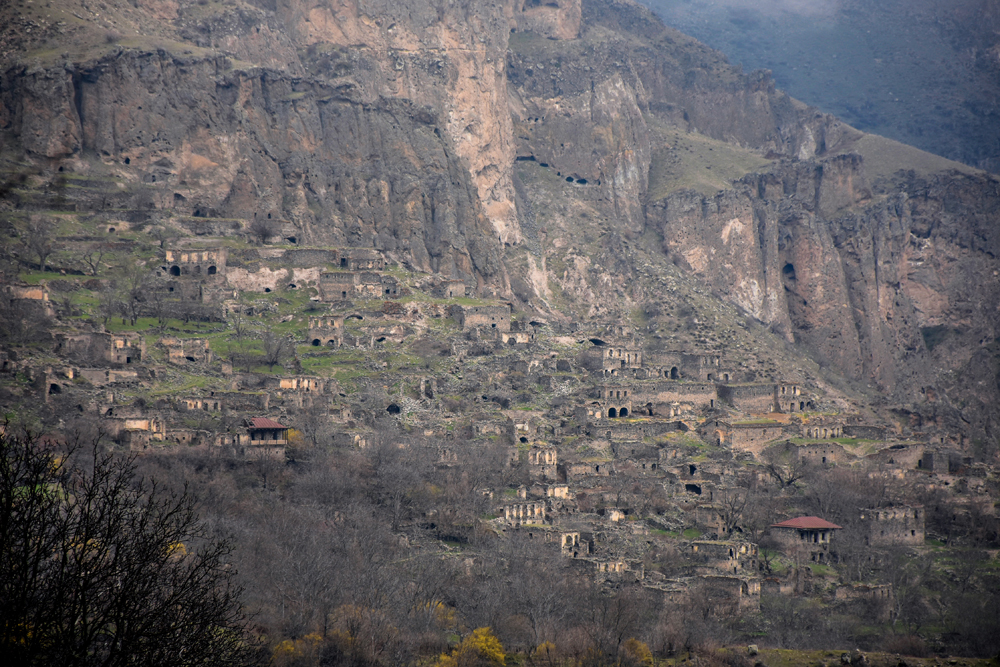 Old Khot.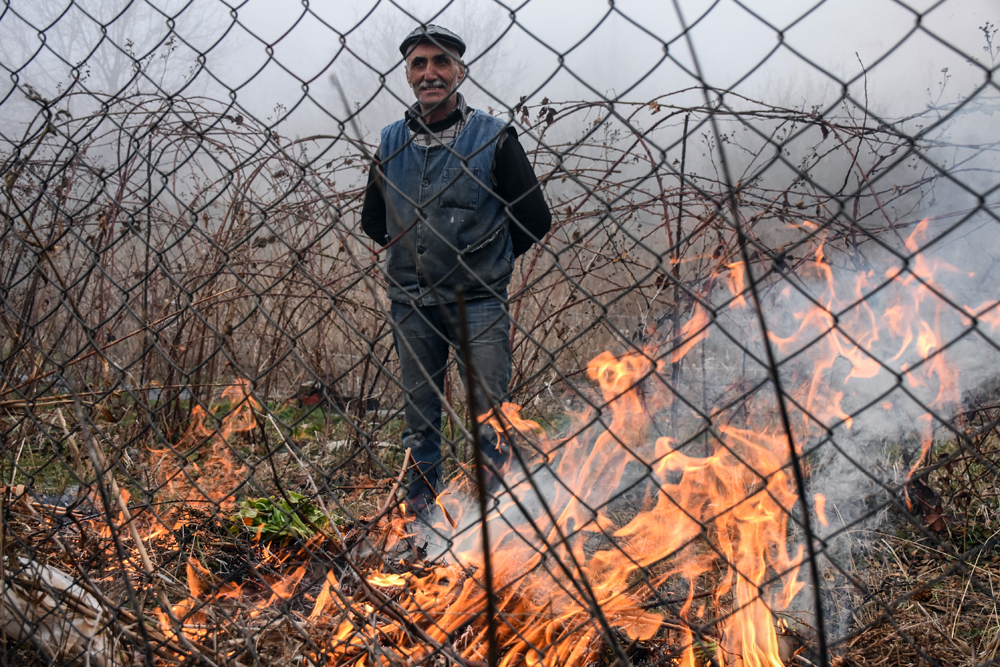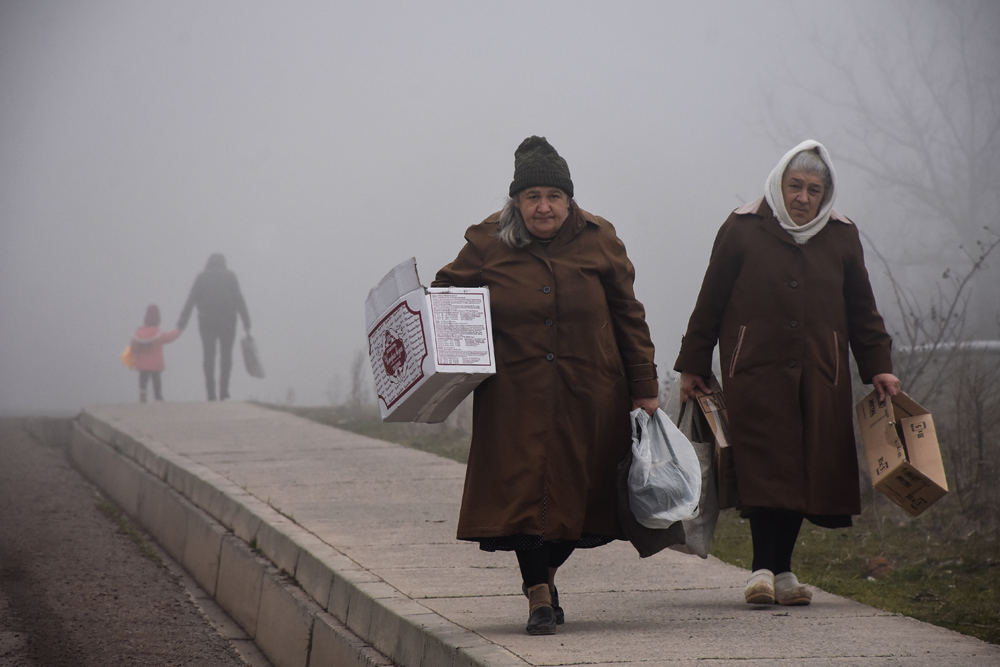 In New Shinuhayr.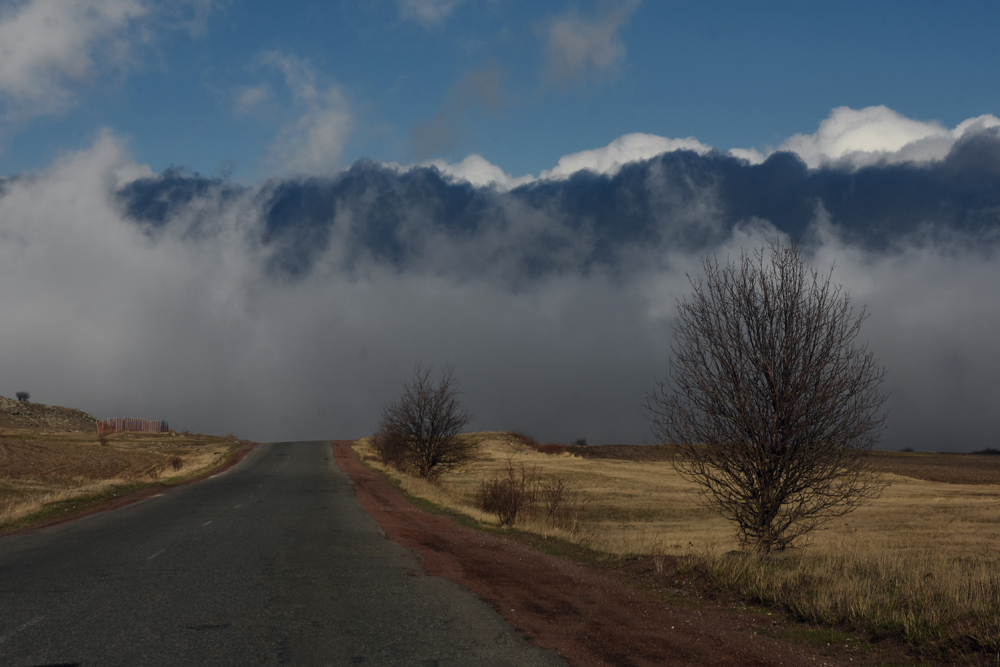 Toward Goris.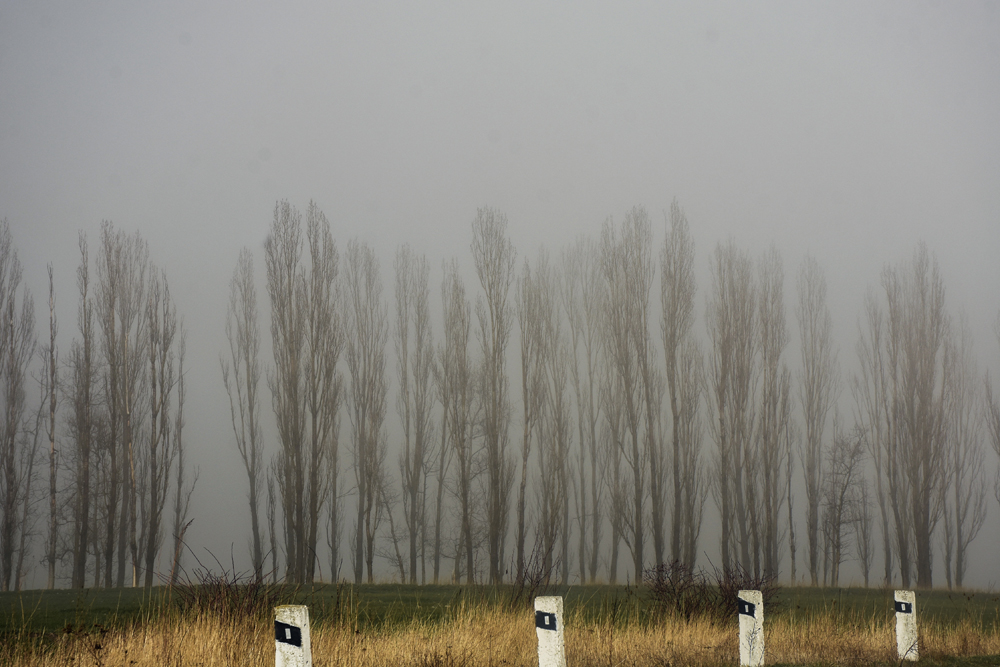 To make the trip even more interesting, we thought that next time we were greeted in English, one of us should pretend to be a foreigner.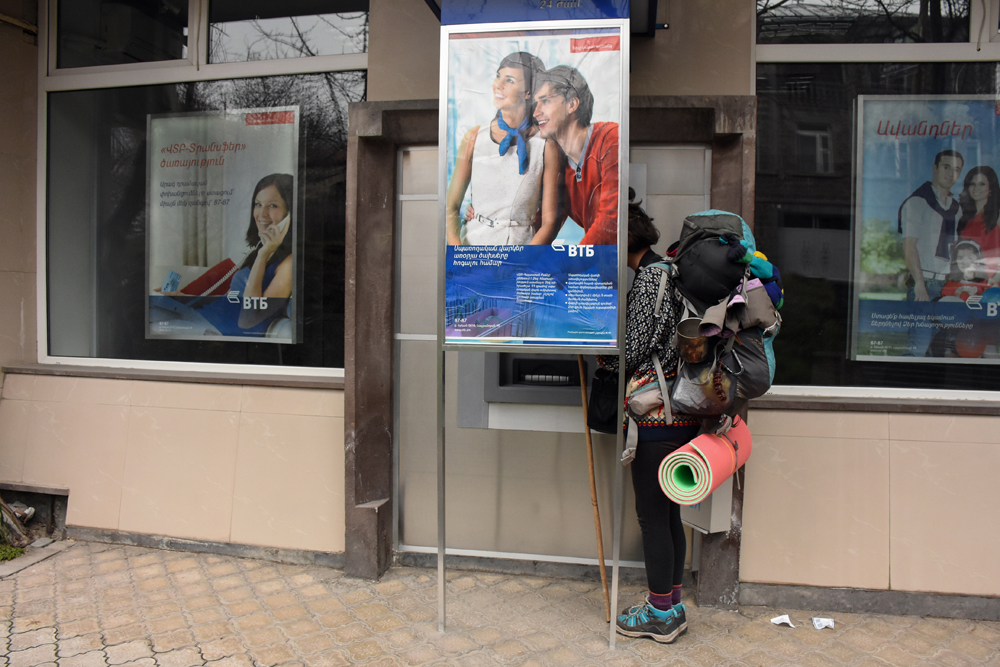 Goris ATMs are not designed for people with backpacks.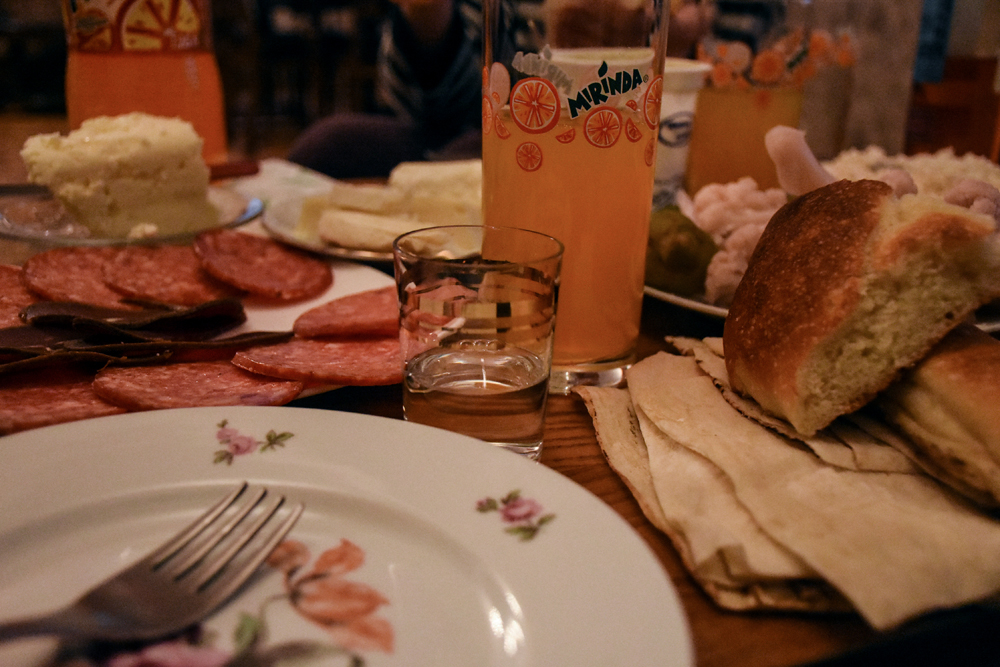 On the way out of Goris, we were welcomed in English. I pretended to be a Spanish- Armenian who knows only a few words in Armenian, although this role would suit Tsovinar better - at least she speaks Spanish. Our joke lasted quite long, since after the welcoming, we were invited to have some coffee, which turned into a supper with homemade vodka. I hope nobody will get angry with us when our little secret is revealed. It was a wonderful evening with a wonderful family.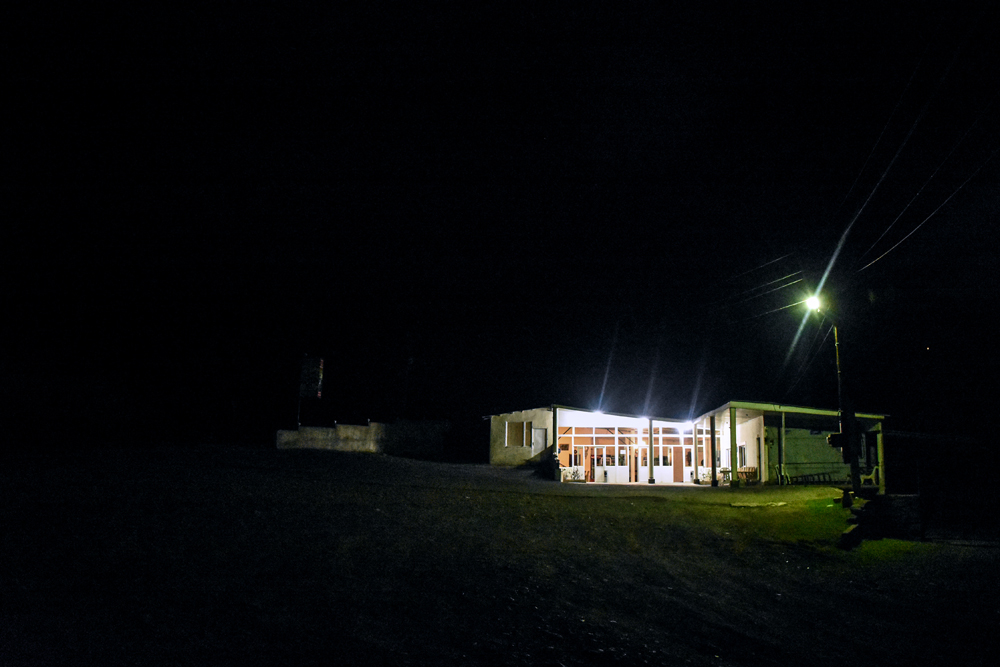 After Goris, we were thinking of going to Kapan, but it was already dark, there were almost no cars, so we decided to put up a tent next to the road. The nearby shop workers treated us to some homemade vodka and pickles.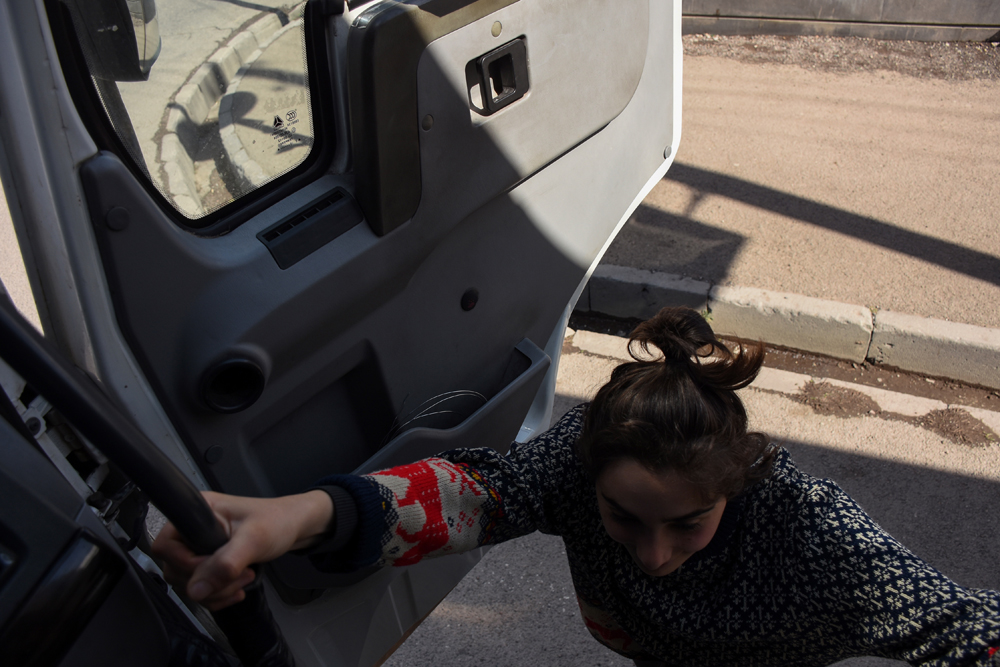 We came back on a big Iranian truck. It was a new experience for Tsovinar, who said that climbing a mountain was easier than climbing into a truck.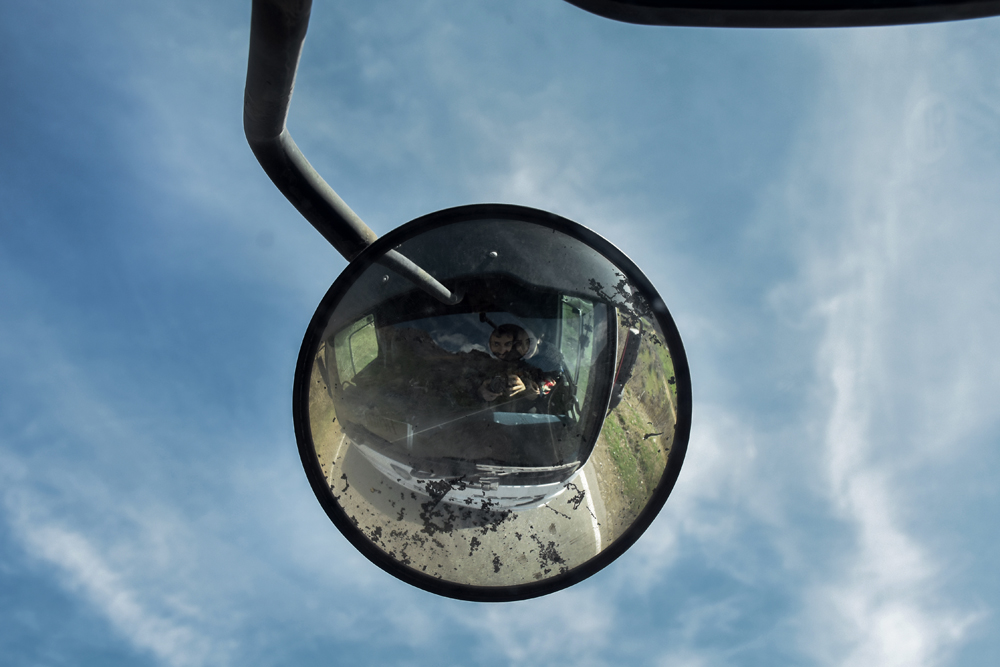 There was a mirror for selfies on the truck.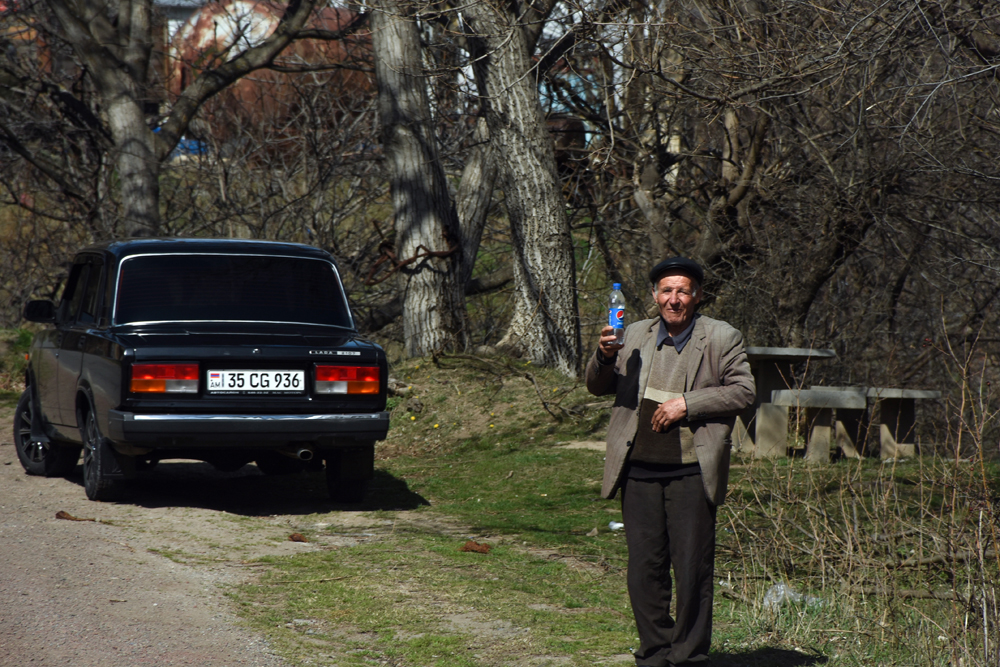 On the way to Goris. It seemed that it was the same homemade vodka in the bottle.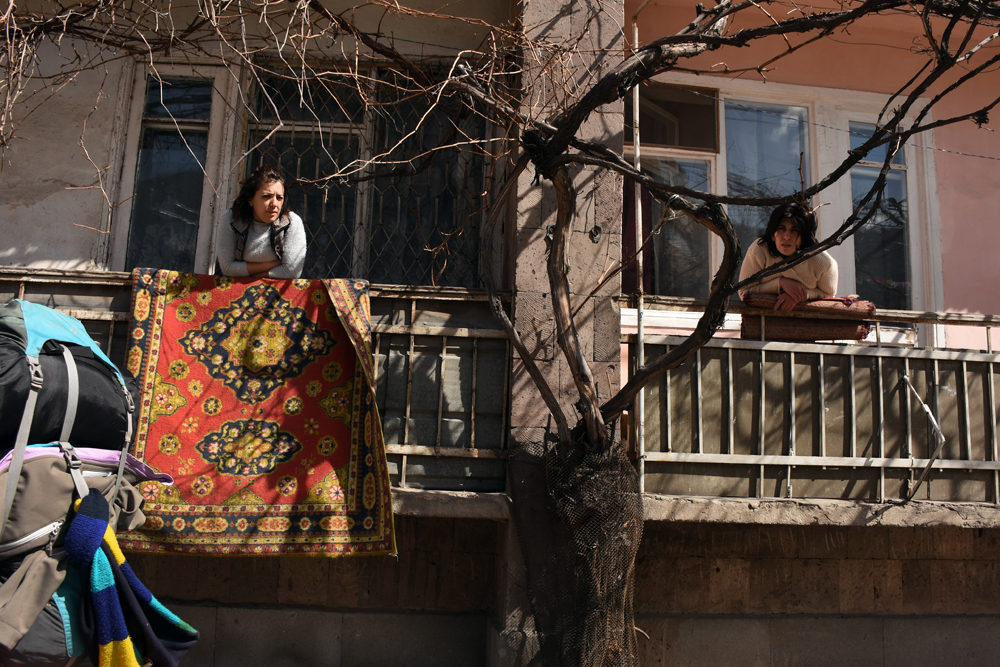 Goris. Almost everyone here thought we were foreigners.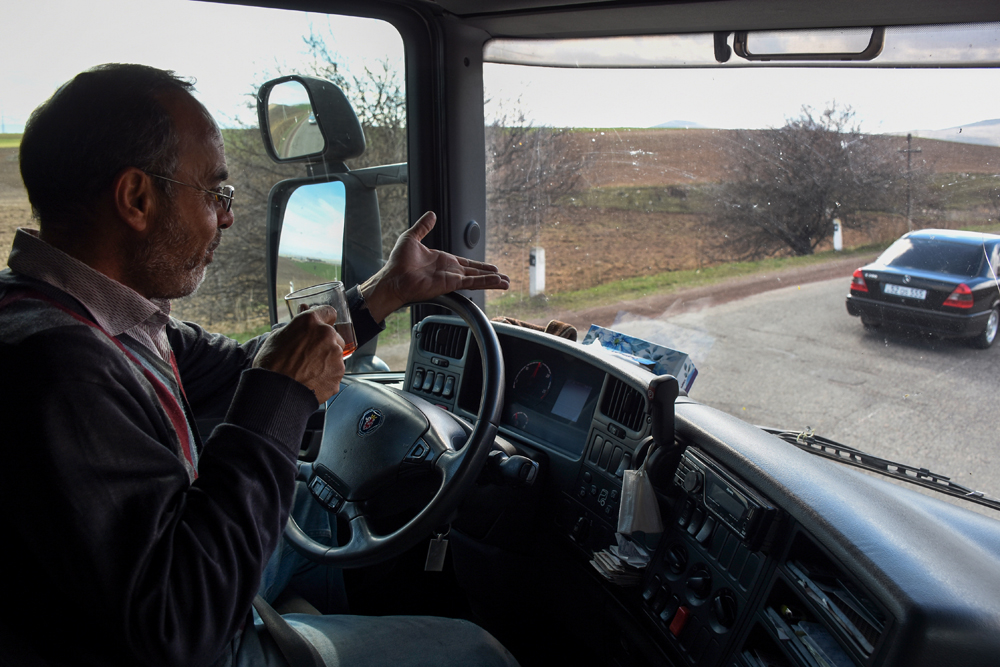 The next car was also an Iranian truck. The driver, Said, knew a few words in Armenian, Russian and English, but he mostly talked in Persian. After two hours, we thought we could understand what he said. Said's energy was inexhaustible.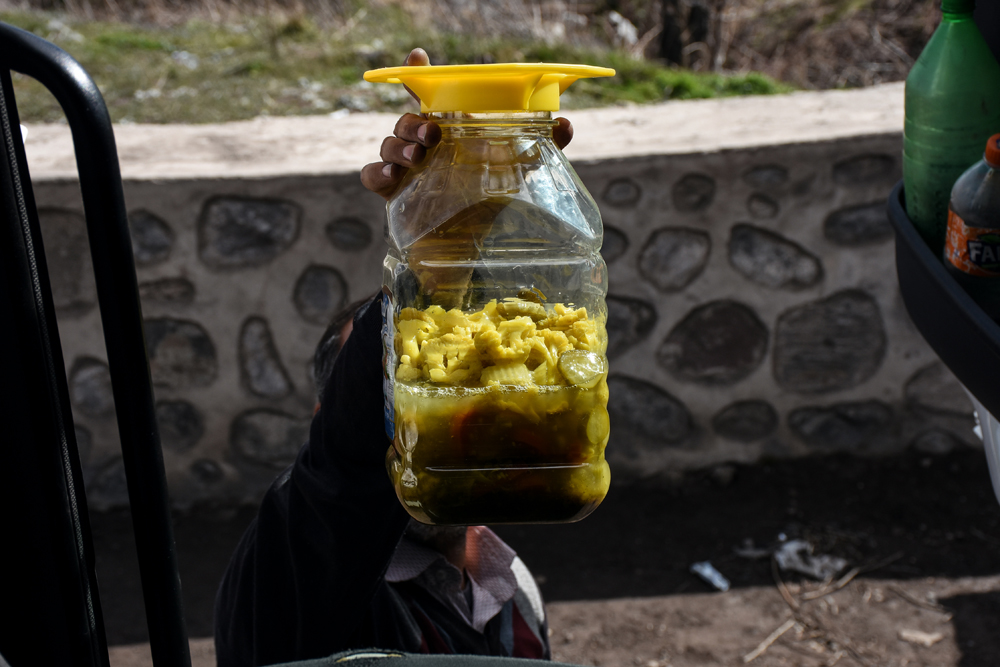 Said offered us some pickled vegetables, saying in Farsi that they were very tasty.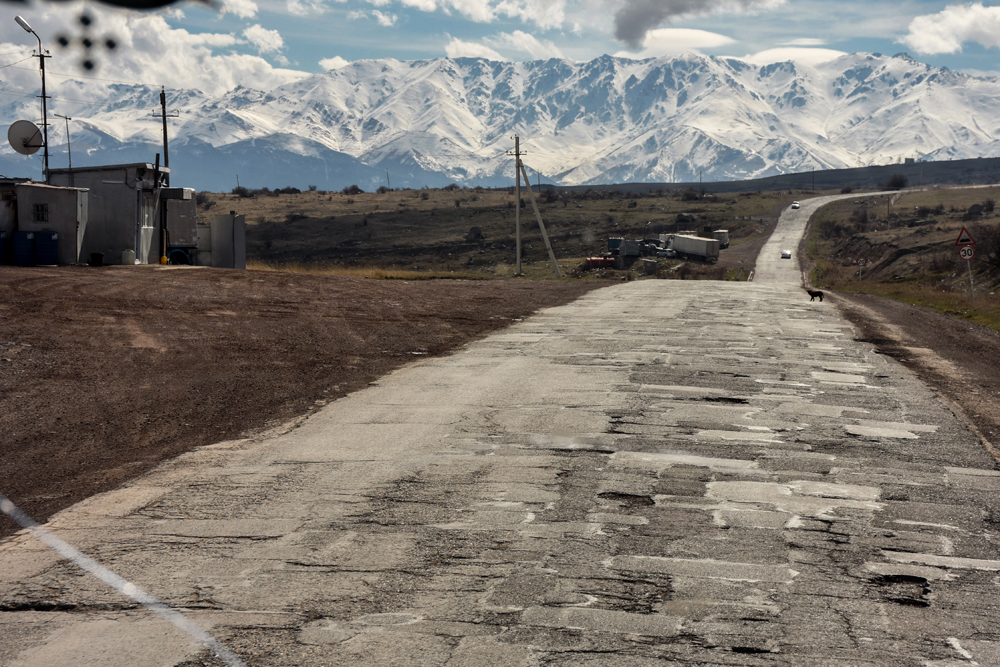 The roads in Syunik resemble the mountains.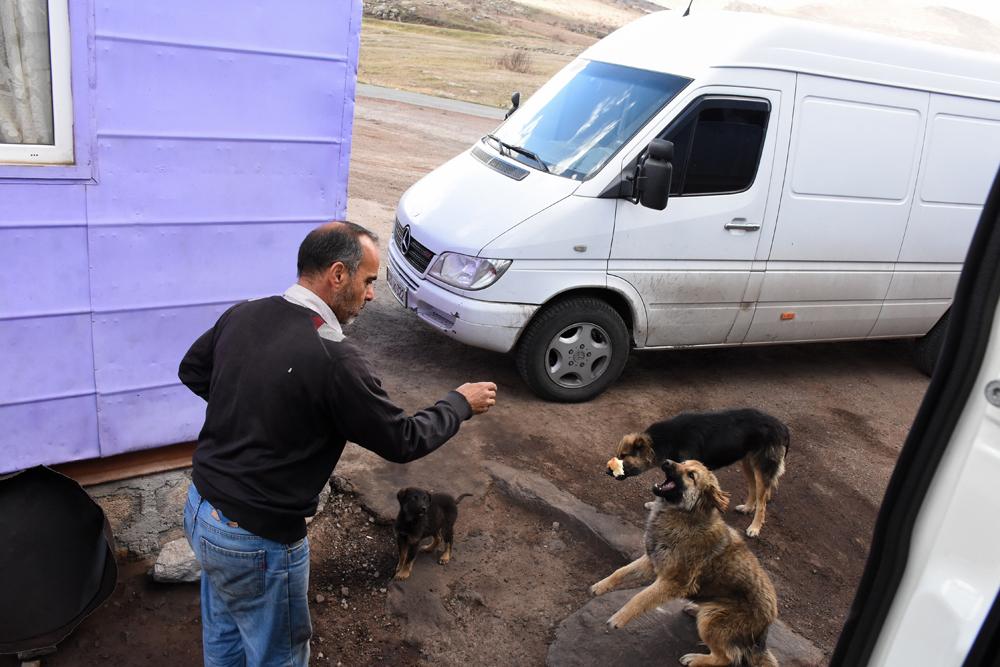 Lunch break. The dogs at this gas station seemed to know Said, waiting for their food.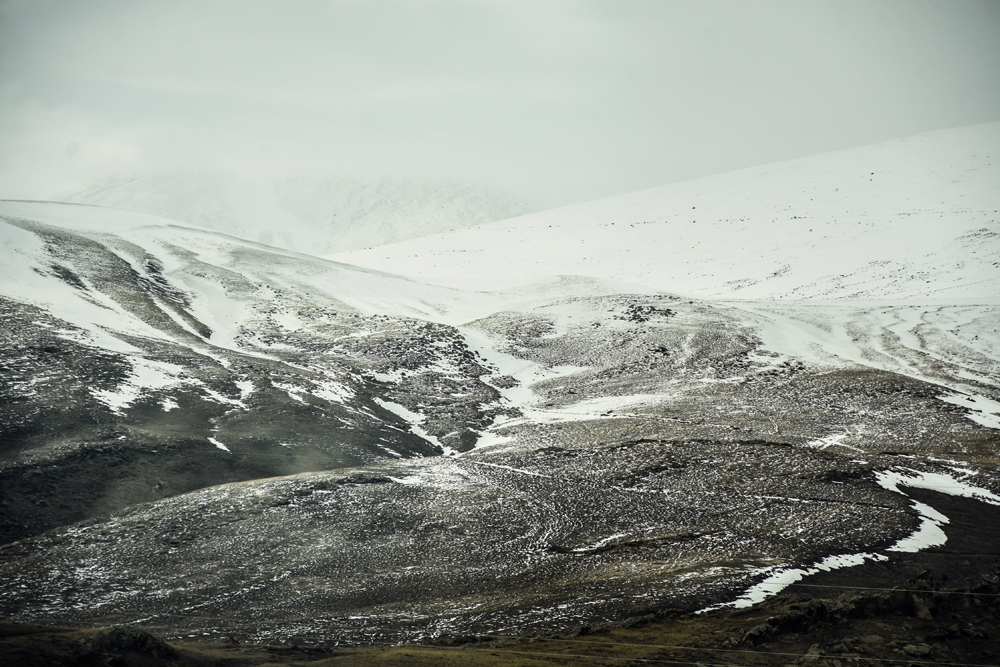 Toward Vayk.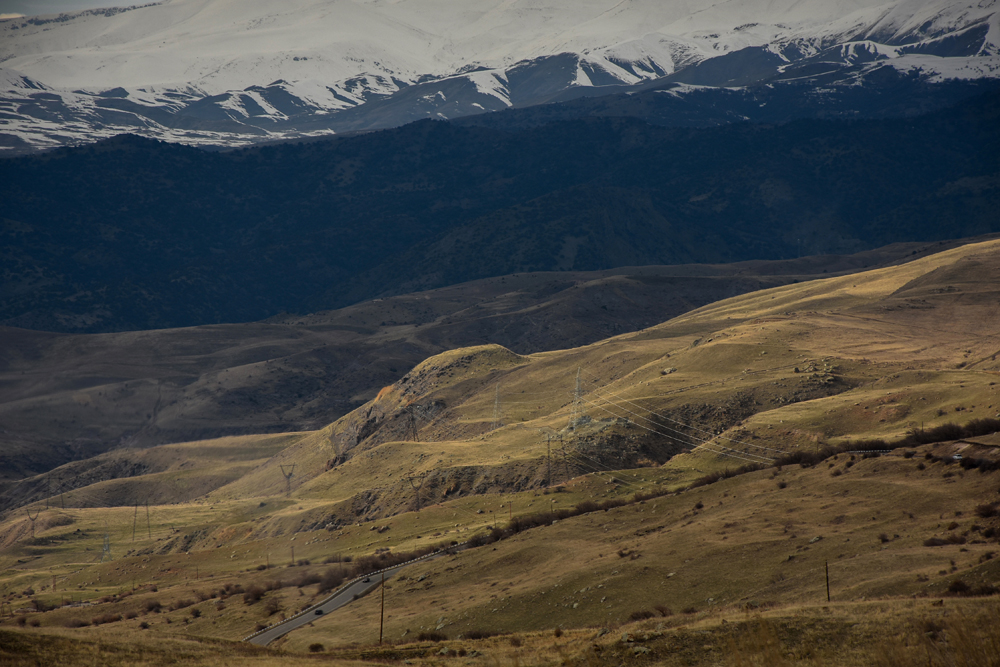 Everything looked even prettier from the truck's salon.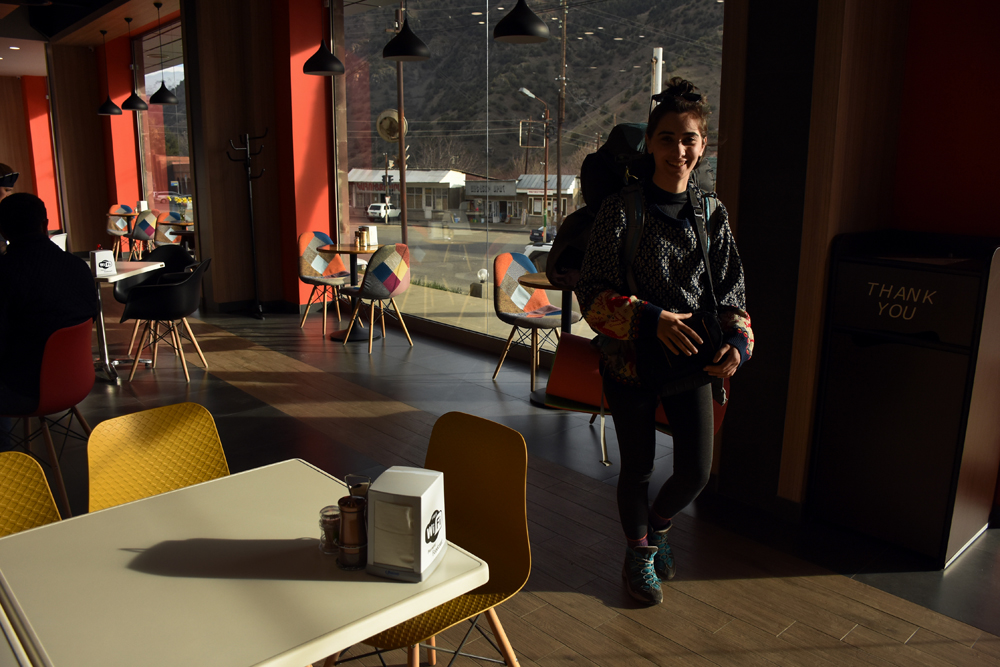 A modern, comfortable canteen has been opened in Vayk.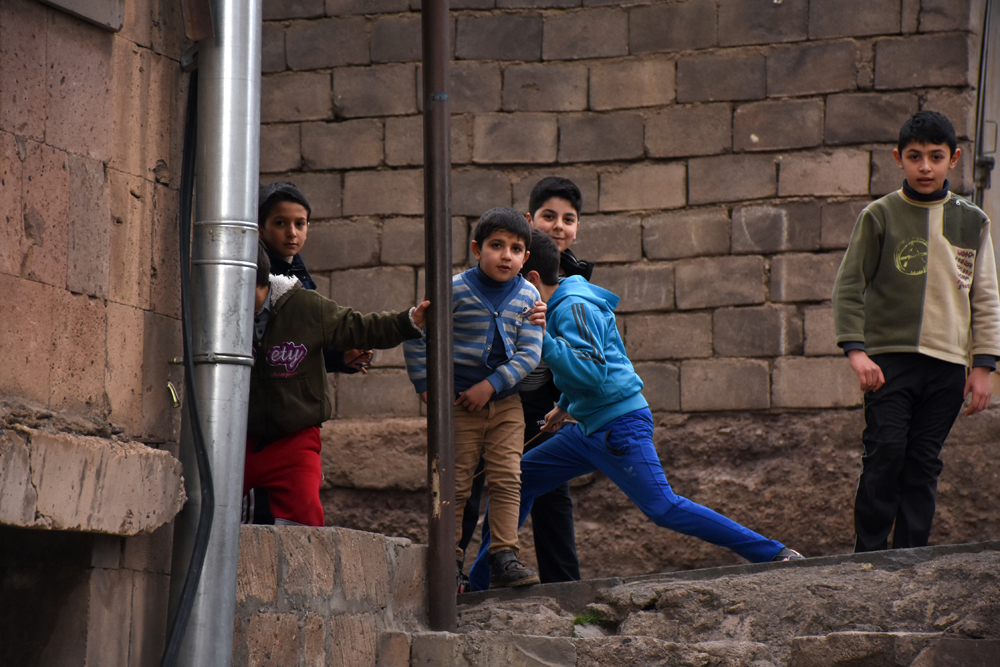 We said goodbye to the children in Vayk and caught a car to Yerevan. Maybe we will manage to go north next time.