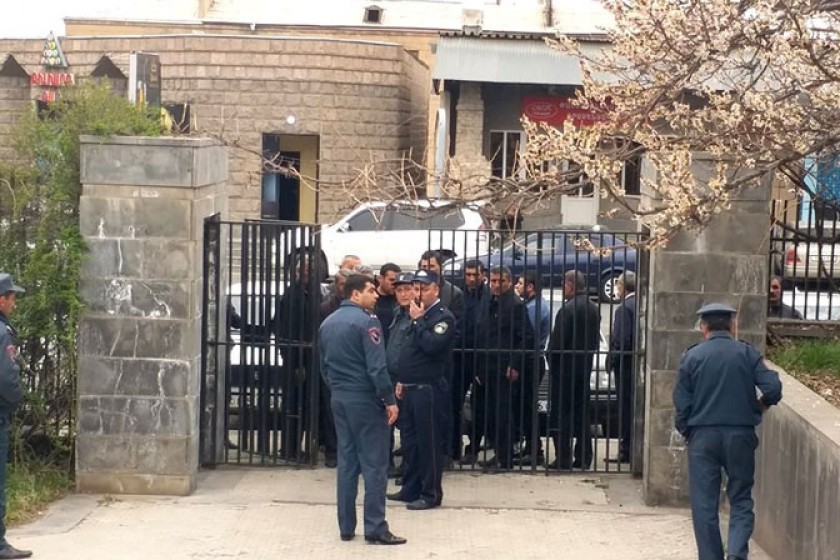 Shamiram Funeral Home Murder Trial Postponement Angers Victims' Relatives
Today's trial session in the August 1, 2017 murder case of four people at a funeral home in the Aragatzotn village of Shamiram had to be postponed due to the absence of defense attorney Kromvel Grigoryan.
Grigoryan had written the court that he'd be outside the country until March 25 and that he'd provide evidence of this at the following trial session.
The prosecution has labelled Grigoryan's action as inexcusable and has called on the court to sanction the defense attorney, noting that all sides had agreed to schedule trial dates every Friday.
Many of the relatives of the victims have flown in from Russia to attend the trial and say they cannot afford to wait for a verdict any longer.
Telman Kalashyan is accused of gunning down the four after indiscriminately firing in the funeral home after learning that friends and relatives of five brothers that owed him $75,000 were inside.
All four killed and seven others wounded were Yezidi.