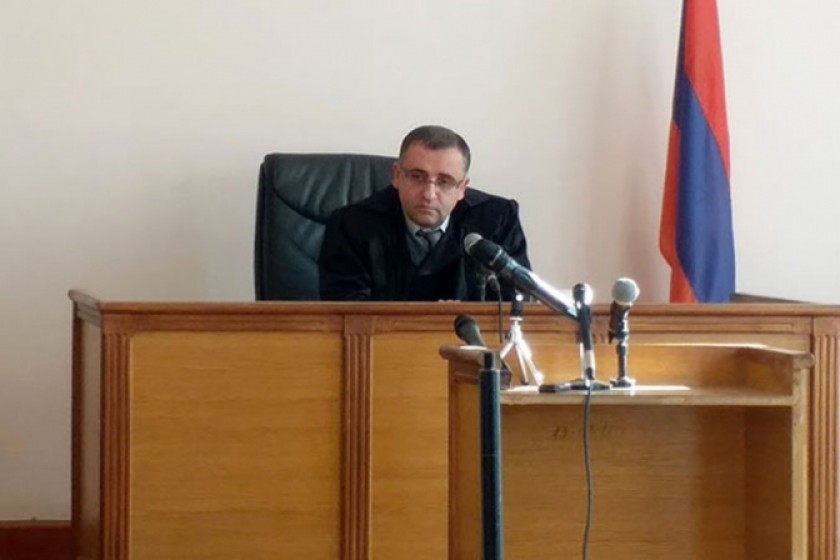 Yerevan: Judge in Sasna Dzrer Trial Replaced
Arshak Vardanyan has replaced Artur Ohanyan as the judge in the Sasna Dzrer trial involving the defendants Aram Manukyan, Tatul Tamrazyan, Tigran Manukyan, Sergey Kyureghyan, Toros Torosyan, Gevorg Iritsyan, Hovhannes Harutyunyan, Arayik Hakobyan, Martiros Hakopyan, Aram Hakobyan and Vardan Geravetyan.
Ohanyan, who had missed the last two court dates due to an undisclosed illness, was stripped of his judicial powers by President Sargsyan on March 14.
There are three trials now underway in Yerevan in which members of the Sasna Dzrer group are facing charges of illegal arms possession and hostage taking stemming from their armed seizure of a Yerevan police building in July 2016.