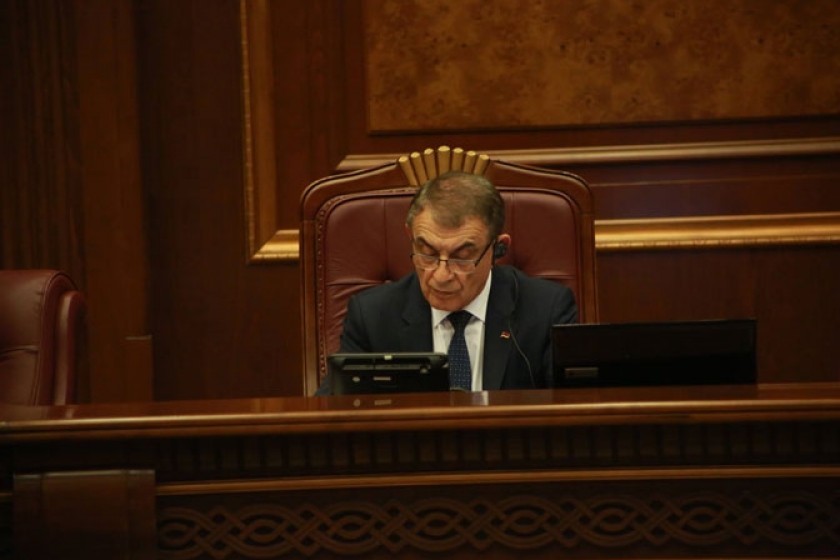 Wife of Armenian Parliament's President Buys $245K of Real Estate
Manushak Yeritsyan, wife of Armenian parliament president Ara Babloyan, is not only increasing the shares she owes in various companies but is also purchasing costly real estate.
According to Babloyan's 2017 financial disclosure, Yeritsyan purchased two properties for AMD 57 million (US$119,000) and another for AMD 61 million ($127,000).
She also purchased AMD 113 million worth of shares in a company whose name, by law, cannot be disclosed.
Hetq wrote about the Babloyan family's business holdings in 2015 (See: The Babloyan Family - Businesses from Medicine to Insurance) We wrote that Yeritsyan owned one-third of the shares in the Arabkir Medical Complex-Child and Adolescent Health Institute Ltd.
For 2017, Yeristyan declared AMD 167 million ($347,000) in revenue, of which 122 million was in the form of dividends. She also declared a whopping AMD 231.5 million ($481,500) in cash.
Her husband, Ara Babloyan, declared AMD 23.5 million in cash assets and 2017 revenues totaling AMD 36.243 million.
Babloyan assumed the post of parliamentary president in May 2017. He's a member of the ruling Republican Party of Armenia.
If you found a typo you can notify us by selecting the text area and pressing CTRL+Enter