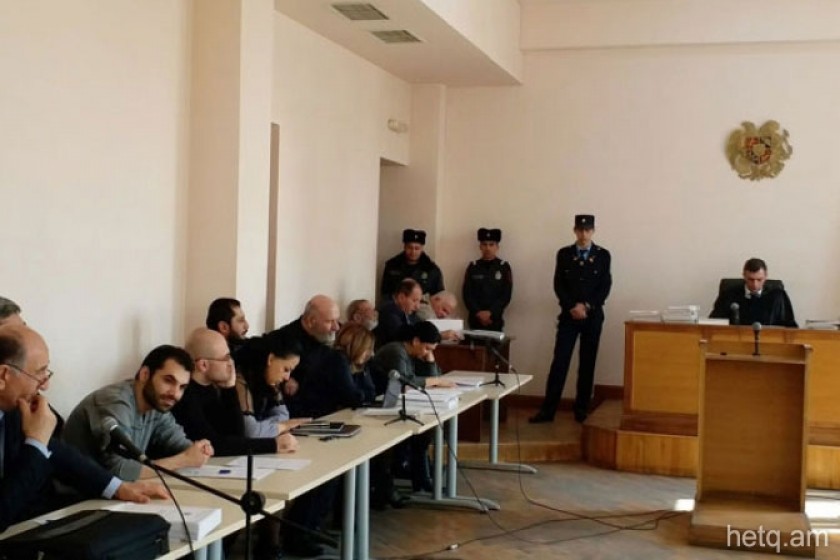 Health of Alleged Ringleader of Nork "Revolutionaries" Imperiled, Says Defense Attorney
The attorney for Artour Vardanyan, the alleged ringleader of a group arrested in 2015 on charges of illegal arms possession and conspiracy to overthrow the government of Armenia, told the court today that his client was experiencing chest and stomach pain and couldn't attend the trial session.
An ambulance was called, delaying the trial for forty minutes. The previous trial session was delayed as well for the same reason – Vardanyan's bad health.
Siroush Aghvanyan, Vardanyan's other lawyer, told reporters that her client's health started to deteriorate last summer and that he constantly has high fevers.
The defense lawyers for Vardanyan, accused by the National Security Service for setting up a criminal organization that obtained large amounts of guns and ammunition and hid the cache at a private house rented in Yerevan's Nork district, again petitioned the court to have the defendant transferred to a civilian hospital.
Judge Armen Bektashyan said he didn't have the power to make such a ruling and would send the request to the penitentiary holding Vardanyan.
The nine individuals now on trial in Yerevan have denied all the charges brought by the state prosecutors.