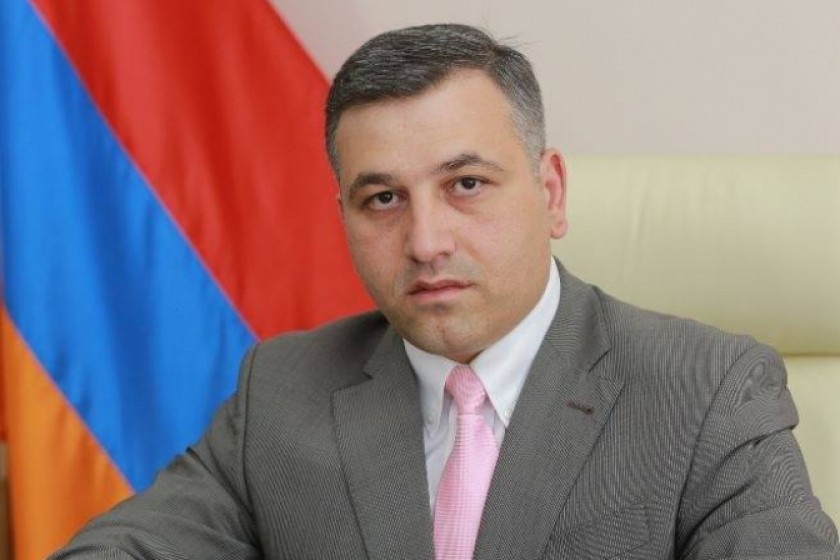 Yerevan: "My Step" Members Detained on Graffiti Charge Released
Two members of the "My Step" movement that had been detained by Yerevan police early tonight on a graffiti charge were released an hour later.
The "My Step" (Im Kayl) movement seeks to prevent outgoing Armenian President Serzh Sargsyan from becoming the country's next prime minister. Its supporters are marching across Armenia to recruit additional members to the My Step movement.
Mesrop Papikyan and Norayr Hayrpetyan were detained and taken to the Arabkir police station after being spotted writing the name of the movement on a Yerevan street.
Nikolay Baghdasaryan, an attorney defending the two, told reporters that police argued that public property had been damaged.
Top photo: Nikolay Baghdasaryan