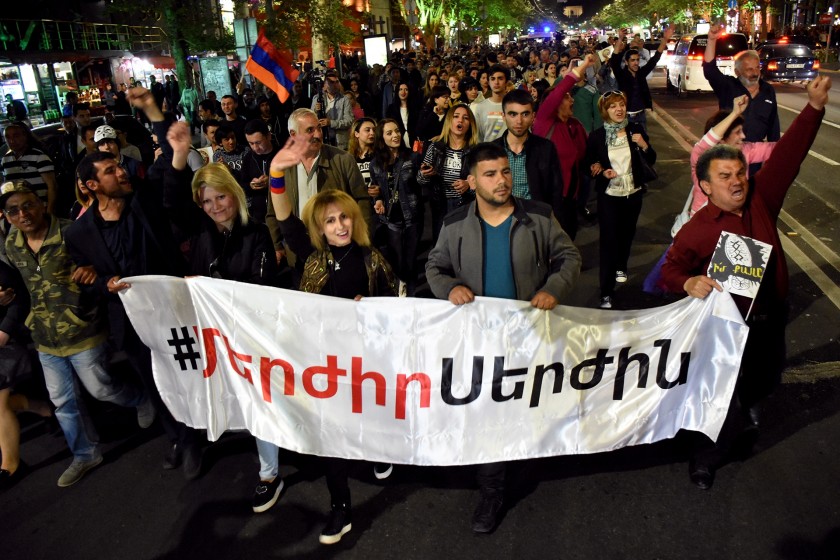 "Reject Serzh" Marchers Take to Yerevan Streets
Hundreds took to the streets of Yerevan today to voice their opposition to Serzh Sargsyan's nomination and election as Armenia's next prime minister.
Carrying aloft banners reading "Reject Serzh", the marchers called on fellow citizens to heed the call and send Sargsyan back home after ten years of political and economic stagnation.
Under recent changes to the constitution, the new prime minister will enjoy expanded powers.
Serzh Sargsyan's second and final term in office as president ended today.