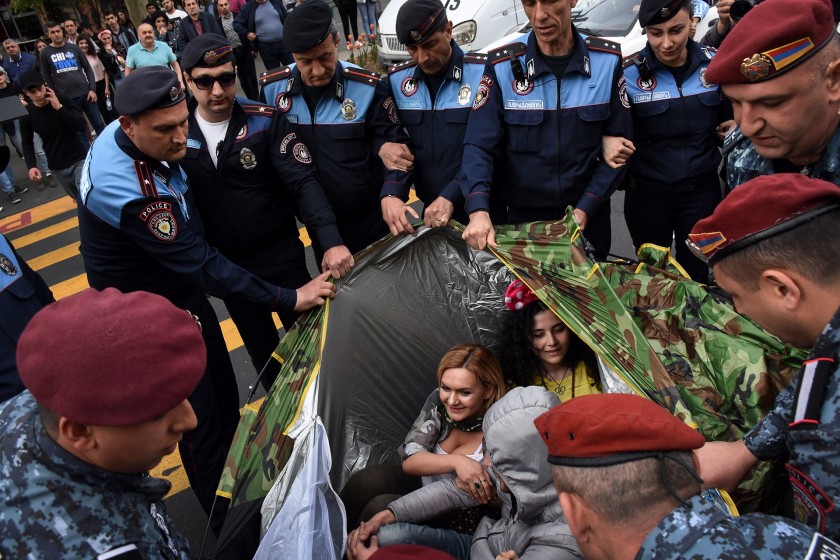 Yerevan: "Reject Serzh" Activists Block Mashtots Avenue
Members of the Reject Serzh movement got in a tent today in the middle of Yerevan's Mashtots Avenue and cops immediately pulled them out, escorting them to the sidewalk.
The five activists returned to the middle of the intersection, only to be hauled away again by police. This time, they were escorted to a local police station.
The activists were held for thirty minutes and then released.
Returning to Mashtots Avenue, some activists sat in the middle of Mashtots, blocking the major downtown Yerevan artery for several minutes before police hauled them away.
Meanwhile, other Reject Serzh movement members passed out flyers to passersby about the April 13 rally in Liberty Square to oppose the election of Serzh Sargsyan as Armenia's next prime minister.