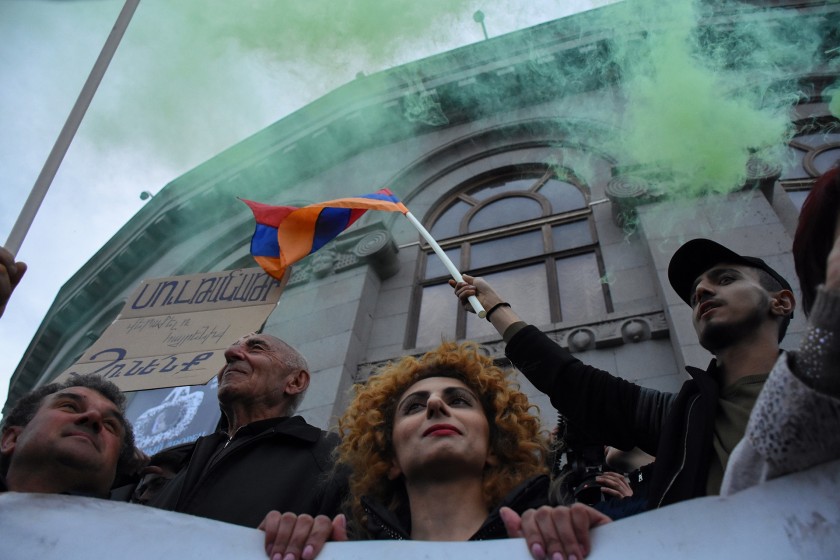 Yerevan: "Reject Serzh" Protesters Rally and Occupy Major Square
Thousands gathered in Yerevan's Liberty Square on April 13 to voice their opposition to Serzh Sargsyan, the country's former president, becoming the country's next prime minister.
After the rally ended, people then marched to France Square and stages a sit-down, closing the area to traffic.
Civil Contract political party head Nikol Pashinyan, the driving force behind the movement to reject Sargsyan, called on citizens to join the protesters and shut down all downtown Yerevan.
The protesters say they will spend the night in the square and many have pitched tents.
Pashinyan has announced another rally for tomorrow, during which movement leaders will discuss their next moves