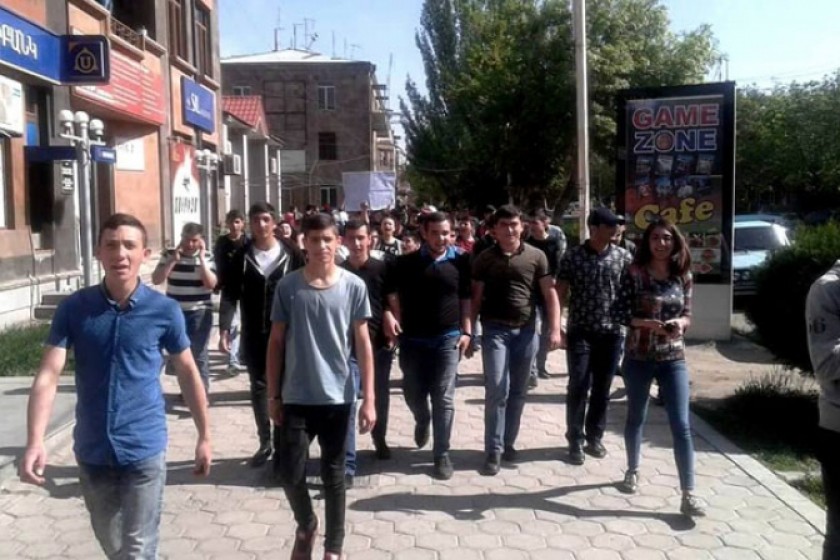 Armavir Province Students Join Yerevan Protests
Scores of young people from the towns of Armavir and Metsamor set off for Yerevan this morning to join the anti-Serzh Sargsyan protests taking place in the Armenian capital.
Later, young people from Etchmaidzin will join the protests in Yerevan.
I spoke to some of the Etchmiadzin students who told me that if they tried to organize any demonstration in their home town, it was more than likely that supporters of Manvel Grigoryan (a former army general who regards the area as his de facto fiefdom) would prevent them from doing so.
Police have beefed up patrols along the Yerevan-Armavir Highway and in the towns of Armavir and Metsamor.
Police are also guarding bridges in Etchmiadzin, to stop protesters from blocking them.
Photo: armtimes.com