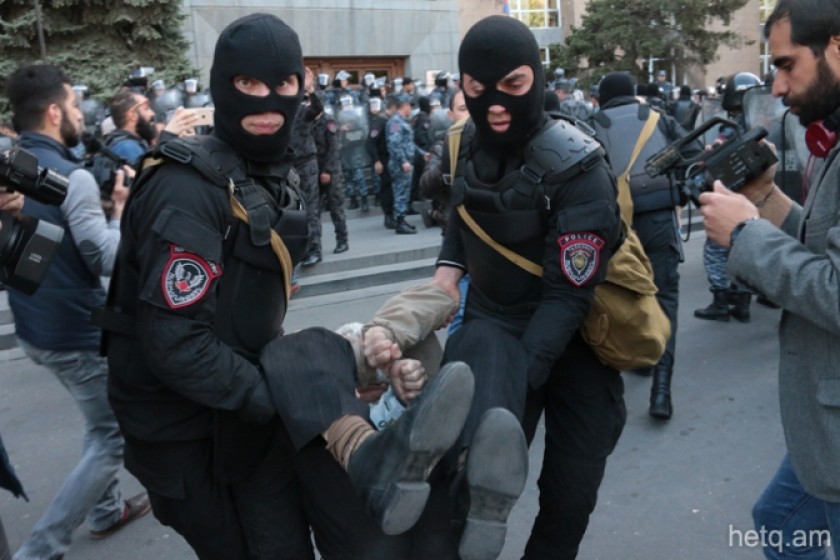 Yerevan April 19: Police Detain 100 People as of 1:30 PM
Police have detained 100 people today in Yerevan as of 1:30pm.
The number exceeds the 91 detained yesterday and the 90 detained the day before.
Police Public Affairs Chief Edgar Janoyan told Hetq that those detained are being kept in police stations throughout Yerevan.
In Armenia, these detentions are legally described as "administrative arrests", when various municipal codes are violated. In most cases, police can only hold people for no more than three hours. Those not released by this deadline are then detained for further questioning and possibly face criminal charges.
Over the past week, hundreds have been detained, including minors, with many complaining of being detained for longer than three hours.