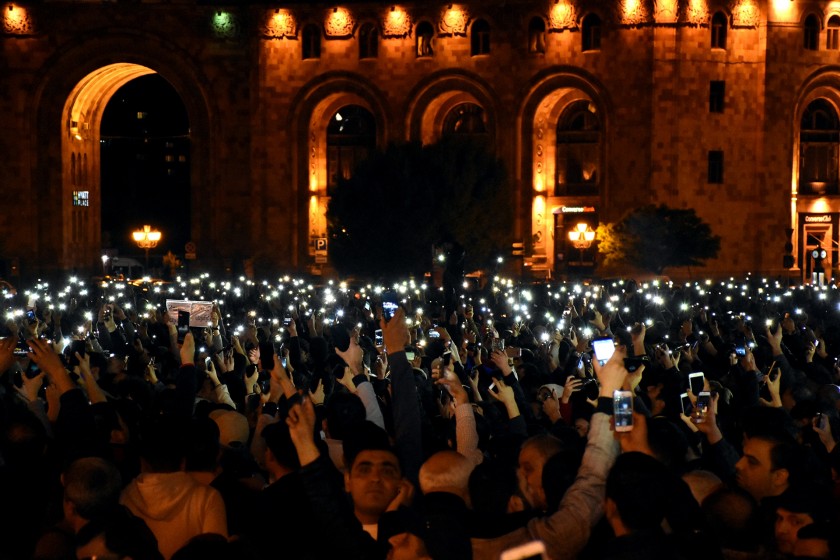 Yerevan, April 19 – Thousands Attend Evening Rally to Oust Sargsyan
This evening's rally in Yerevan's Republic Square, the heart of the Armenia capital saw huge crowds voice their opposition to Serzh Sargsyan and his ruling Republican Party of Armenia.
Speakers at the rally, the third in as many days, called for Sargsyan's immediate departure from the government.
Yelk Alliance MP Nikol Pashinyan, who's spearheaded the protests has called for a 'velvet revolution' in Armenia and round-the-clock civil disobedience.
Read the main points of the rally HERE