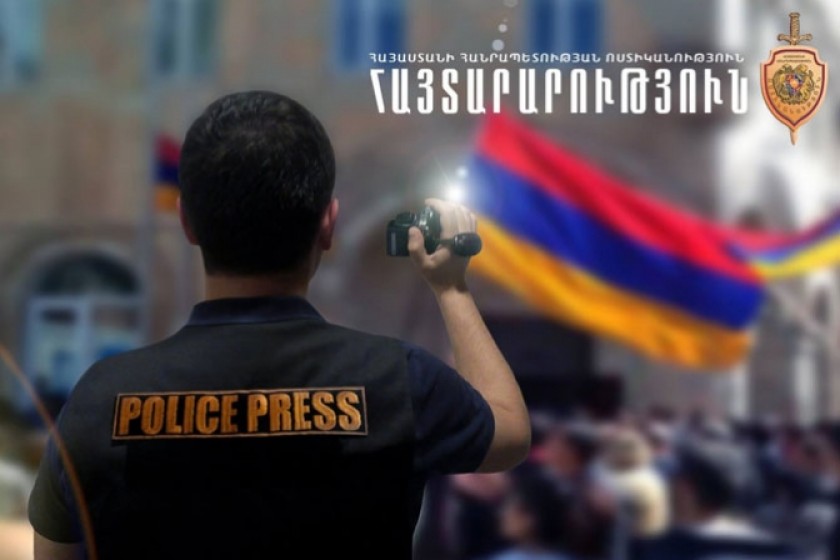 Armenian Police Warn Journalists Covering Protests to "Keep a Safe Distance"
Armenian police report that they have "officially and repeatedly asked journalists to maintain proper distance from places where police carry out operations to safeguard public order". However, some journalists ignore the request and perform actions that "hinder police operations".
Police note that rallies, breaching the Law on Freedom of Assembly, continue in various parts of the city, "seriously hindering traffic, disproportionately limiting the freedom of movement and other rights".
Police warn that they will have to apply legal actions to stop law offenses and calls on to protest participants to refrain from hindering police officers from performing their duties and insulting them. Police urge the organizers to move the rallies to other parts of the city where Police would be able to "provide support to the assembly and ensure the safety of the participants".