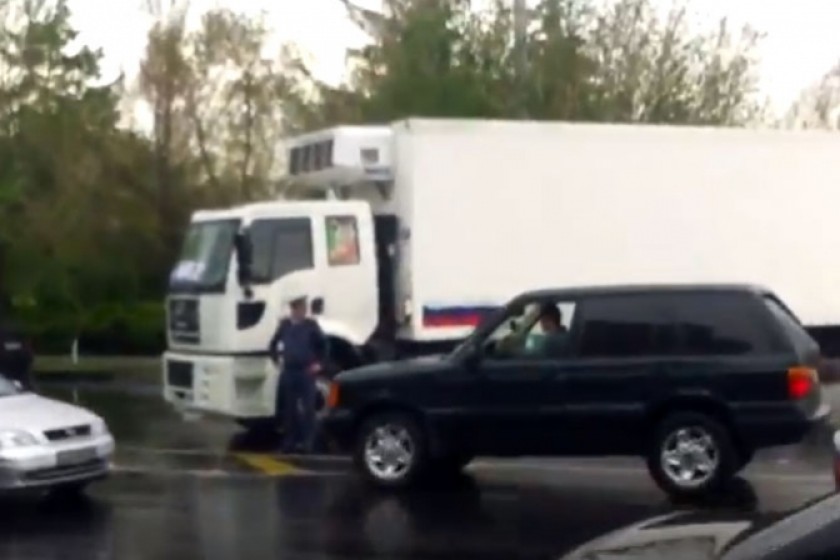 Yerevan Protests: Truck Drivers Block Kievyan-Halabyan Intersection
Three large freight trucks are blocking Yerevan's Halabyan-Kievan intersection, stopping all traffic, and causing tie-ups at the access to Haghtanak Bridge.
Yerevan Deputy Police Chief Valery Osipyan has arrived on the scene, scolding the truck drivers for their actions.
MP Nikol Pashinyan, who's spearheaded the recent wave of anti-government protests over the past week, ignited by the April 17 election of Serzh Sargsyan as prime minister, was also at the scene.
At yesterday evening's Republic Square rally, Pashinyan urged truck drivers to block strategic streets and intersections.