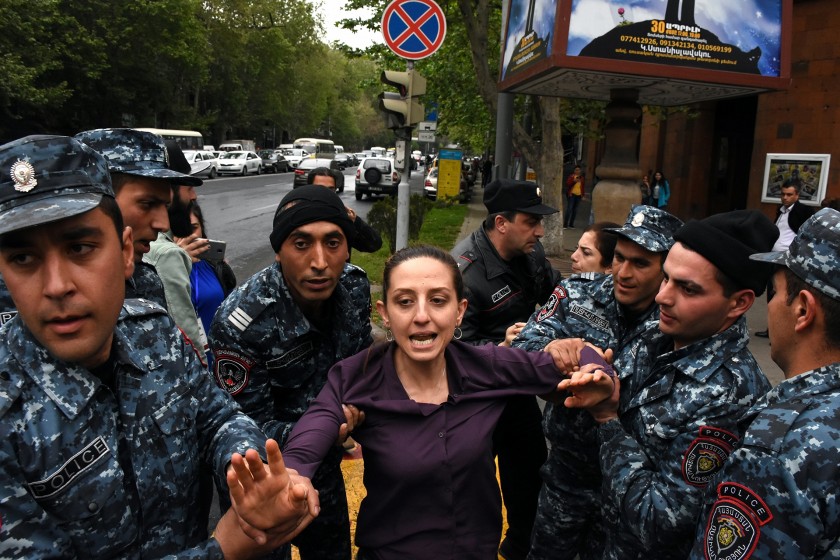 Yerevan: Protests Continue, Police Detain Around 200
Thousands took to the streets of Yerevan, the capital of Armenia, in opposition to Serzh Sargsyan as prime minister and to call for systematic reforms in the country.
Protesters have blocked streets and intersections in a movement that MP Nikol Pashinyan has recently described as a 'velvet revolution'.
Police have already detained around 200 citizens today.
The photos below show students and others peacefully protesting at two major Yerevan intersections; Mashtots-Isahakyan and Koryun-Teryan.