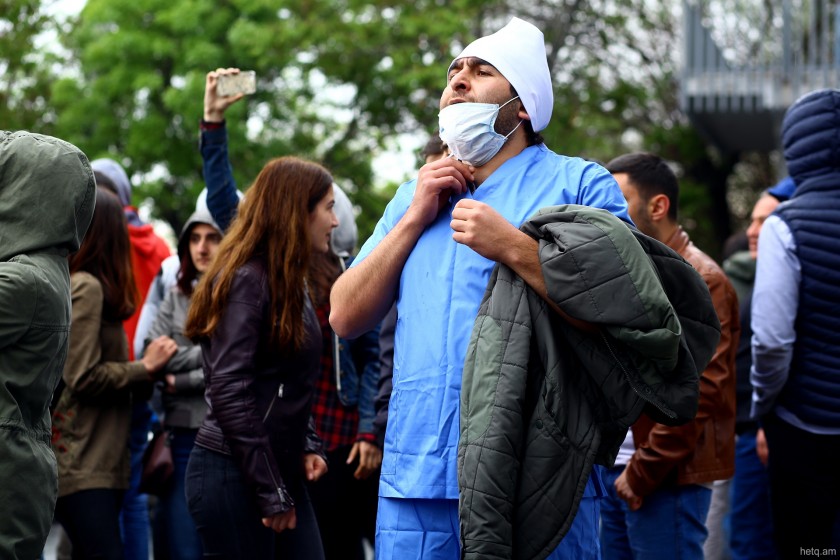 Yerevan Protests: From Azatutyun Avenue to Republic Square
At noon today, police prevented people protesting the April 17 election of Serzh Sargsyan as Armenian prime minister from marching down Azatutyun Avenue, a major artery located in the northern Zeytun section of Yerevan.
Elsewhere in Yerevan, at the same time, protesters also blocked Arshakunyats Avenue. Synopsis company employees blocked traffic on the street outside their office. They lifted the blockade when police wielding truncheons appeared. Protesters marching down Garegin Njdeh Street joined those at Arshakunyats and marched together towards Republic Square.