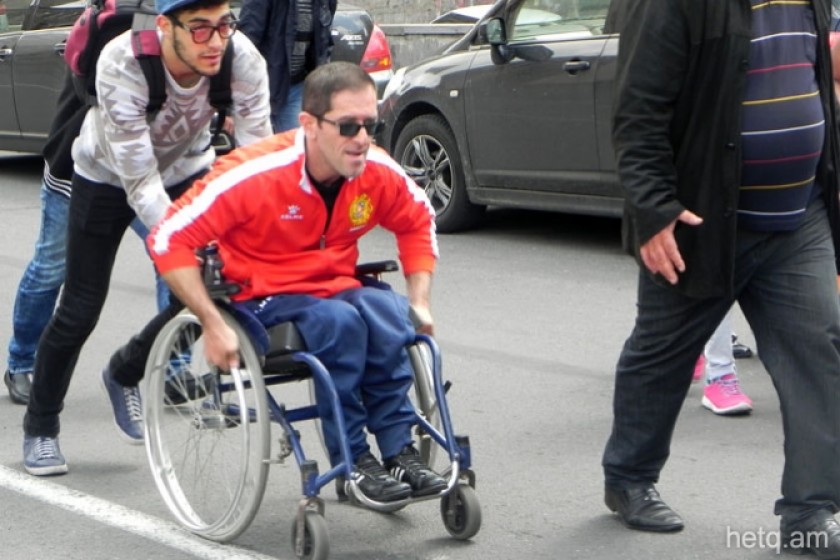 Hmayak Joins the Protesters Marching in Armenia
By Norayr Shoghikyan
Being confined to a wheelchair hasn't stopped Hmayak Margaryan from participating in the anti-government protests now taking place in Armenia.
Other marchers help him where it's not easy to pass with a wheelchair.
"It's the second day that I'm participating in the demonstrations, and I continue doing so until the last moment, as long as the whole nation is united," says Hmayak.
Several mobility challenged citizens are taking part in the anti-government protests that were ignited with the April 17 election of Serzh Sargsyan as prime minister.
Hmayak says limited mobility and wheelchairs are no impediment to protesting in the streets.
An athlete, Hmayak says he is not afraid of anything or anyone and will continue the fight to end anarchy in the country.