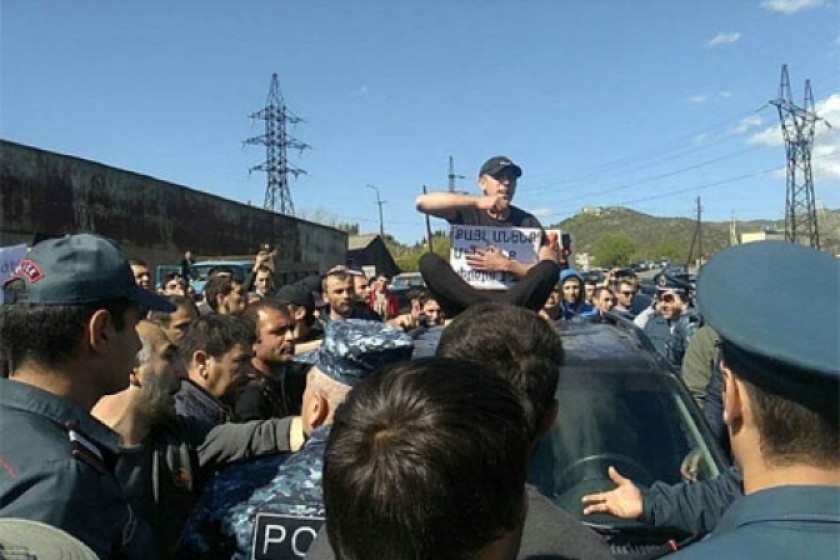 Ayroum Residents Block Highway; Call for Sargsyan's Resignation
Hundreds of residents of the Tavoush community of Ayroum are staging an anti-Serzh Sargsyan protest on their own.
Blocking a stretch of a nearby interstate roadway, they're calling for Sargsyan's resignation and the immediate release of all those detained by the police.
Ayroum residents tell Hetq that they staged a similar protest yesterday as well.