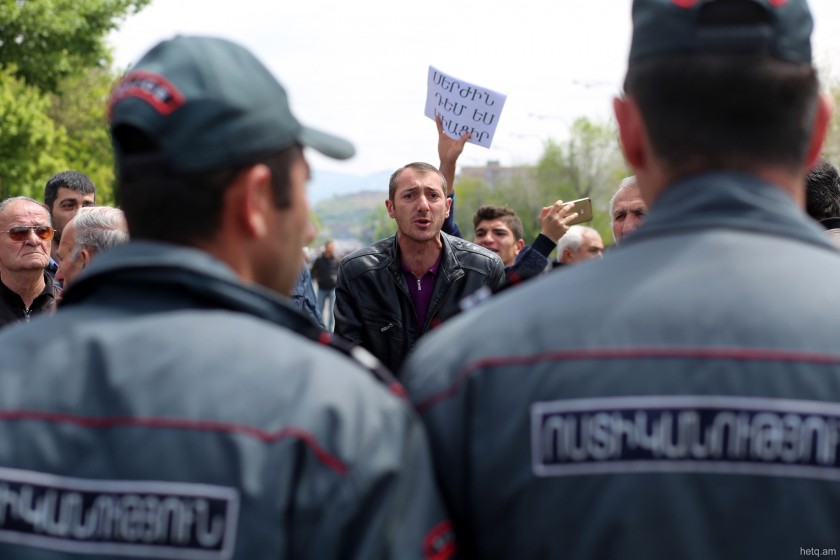 Yerevan: Artsakh Street After Police Crackdown
Police in riot-gear used force to disperse hundreds of people who were marching along Yerevan's Artsakh Street at noon today.
Several marchers were injured and hospitalized.
It was here that police detained, and later arrested protest leader MP Nikol Pashinyan and two other Yelk Alliance MPs, Ararat Mirzoyan and Sasun Mikayelyan.