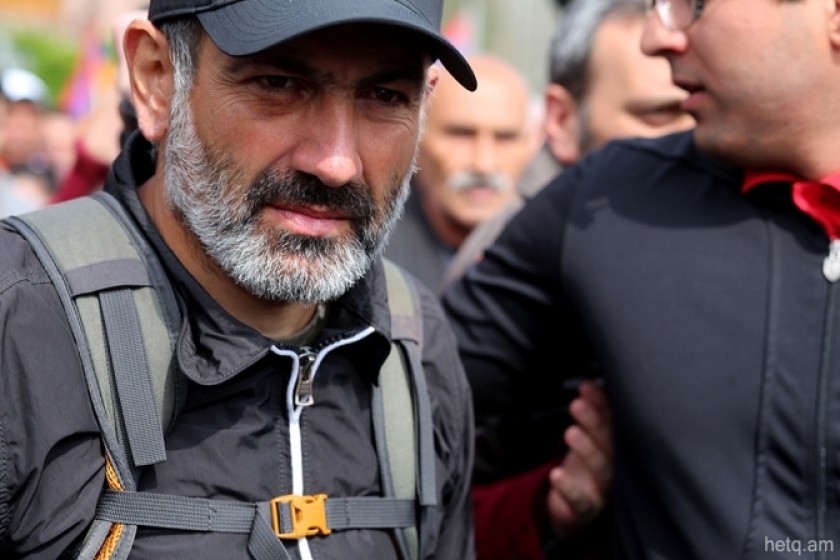 Police Holding Pashinyan at Undisclosed Location
Armenia Police have transferred arrested protest leader and Yelk Alliance MP Nikol Pashinyan from the Sevan Police Station to an undisclosed location.
Rustam Badasyan, Pashinyan's attorney, told Hetq that he had telephoned the Sevan Police, only to be told that they had been holding Pashinyan but he had been transferred elsewhere.
"This is a grave violation of my clients right to a fair trial, not to mention a violation of other fundamental rights," Badasyan told Hetq.
Police detained Pashinyan early on April 22,and was later arrested.