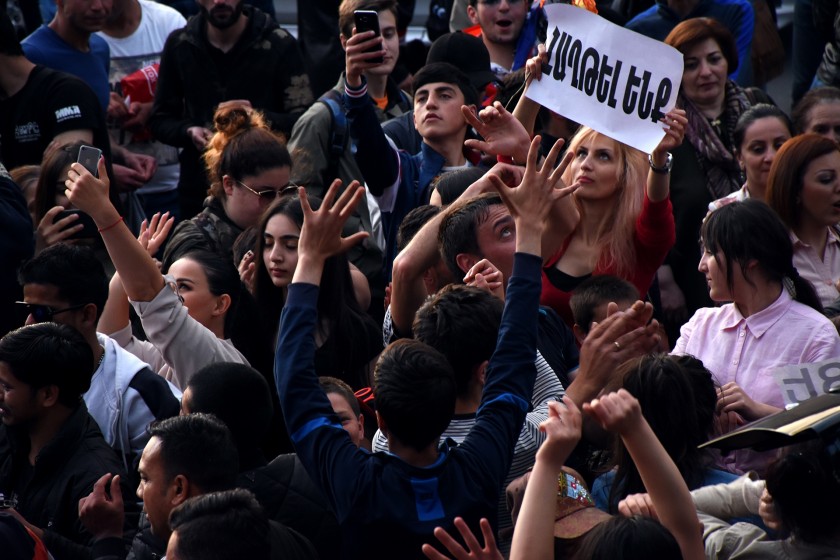 Armenia's Velvet Revolution
It took nearly two weeks of continuous peaceful civil disobedience before Serzh Sargsyan called it quits and resigned as prime minister on April 23.
Judging by the jubilation on the faces of the thousands who gathered in Republic Square to celebrate the end of Sargsyan's ten-year rule, those two weeks of rallies, marches, school boycotts, police brutality and intimidation were well worth the cost.
In the days and weeks ahead, a new government will have to be formed and the emotions of the people redirected to the task of building the foundations of a new Armenia.
But for now, it's party time.