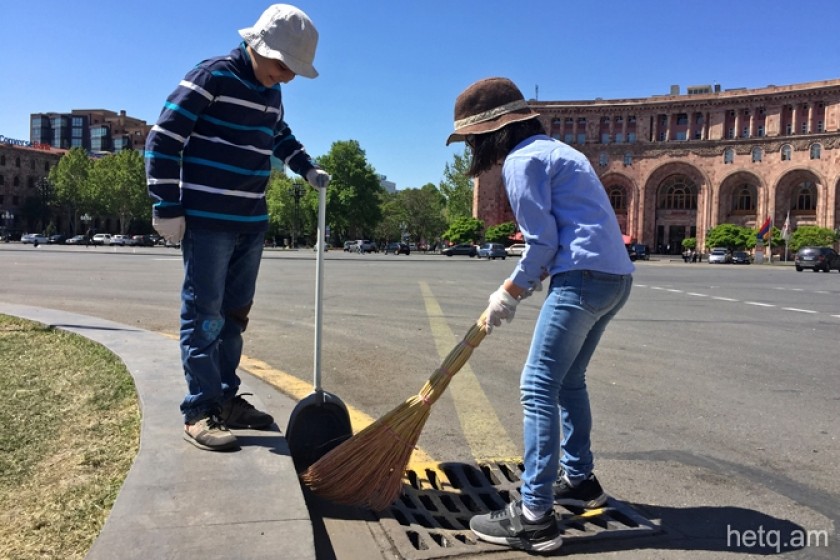 Yerevan's Republic Square: Protest Epicenter Gets Citizen Clean-Up
After Serzh Sargsyan resigned as prime minister on April 23, thousands gathered in Republic Square to celebrate the end of Sargsyan's ten-year rule. After the celebration, people decided to go and clean the square at around 11am today.
Although the garbage-removal operator did most of the job at night, dozens of citizens still got together to clean the Republic Square and its adjacent streets.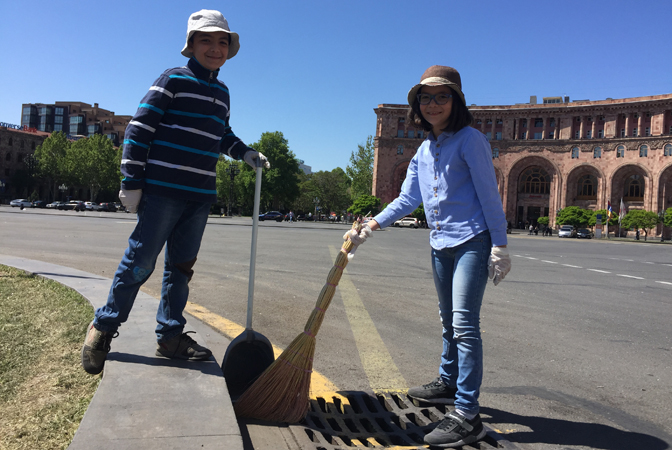 10-year-old Vahe and 8-year-old Hripsimeh are here with their father. The brother keeps the bag, and the sister sweeps the streets and pours out the garbage into the bag. They say it's their parents' initiative to bring them here, but they are doing the job with great pleasure. Two bags of garbage were collected in one hour. Hripsimeh agrees to clean Yerevan streets every week on a voluntary basis. Her brother joins in, saying that he's doing it to have a good country. "We learnt about Sargsyan's resignation. Our country is dirty right now: I want it to be clean," says Vahe.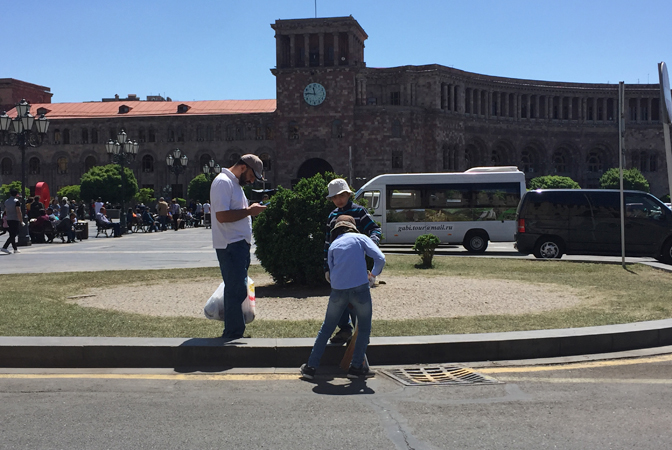 IT specialist Narek and his wife Sharmagh, who works at an educational foundation, are cleaning the nearby Amiryan Street. The couple participated in protests. Sharmagh says that they've continued protesting even after her husband was subjected to violence by police and taken to a police station. And now they're here to help clean the city.
"I think this is an important initiative. Something has changed since yesterday. Perhaps, we are already starting to build Armenia of our dreams, and it seems that the country's development and stability build upon small but important actions, "says Sharmagh.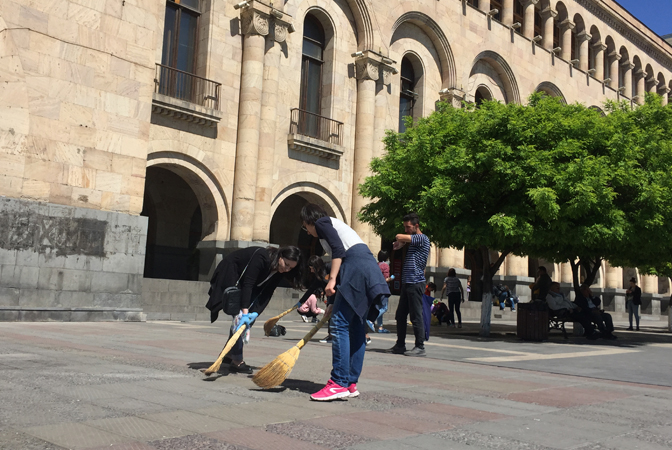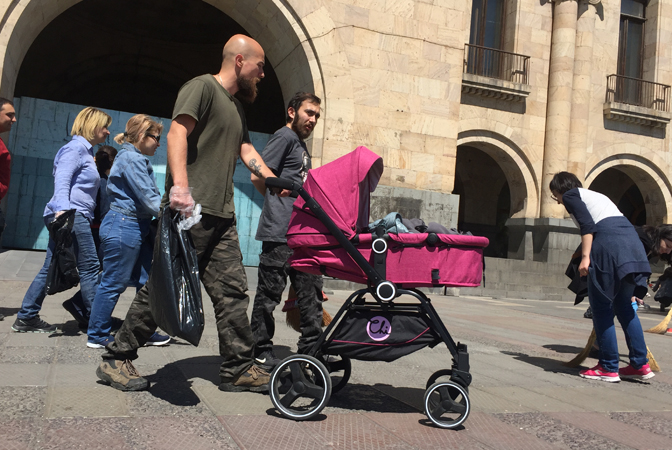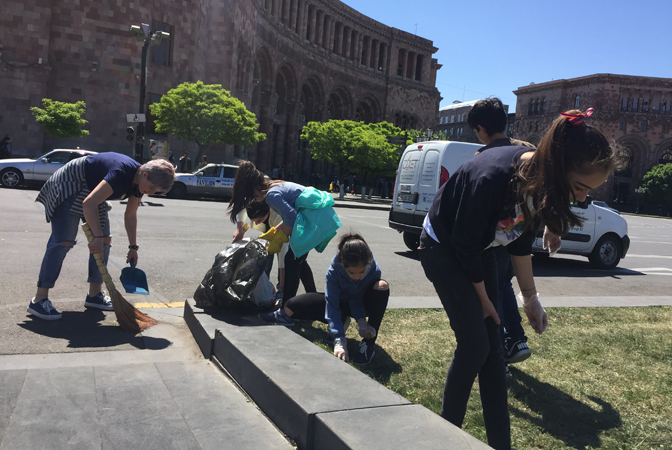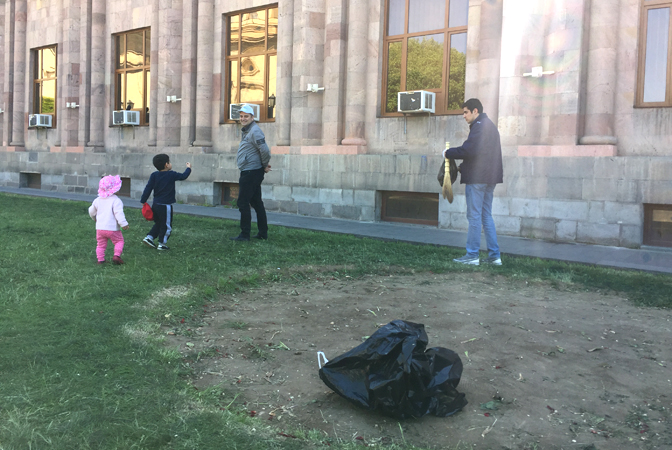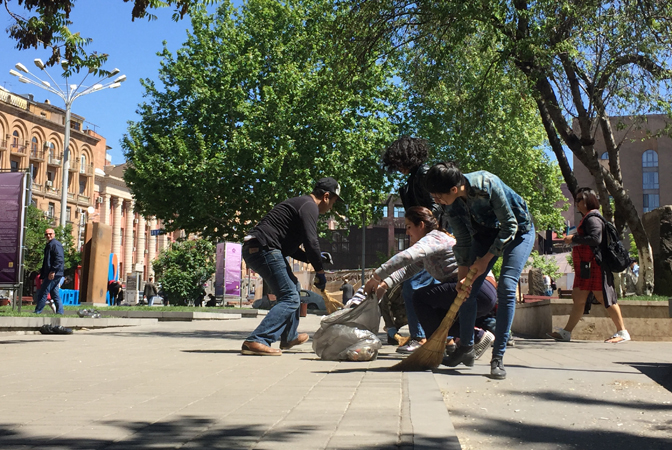 If you found a typo you can notify us by selecting the text area and pressing CTRL+Enter