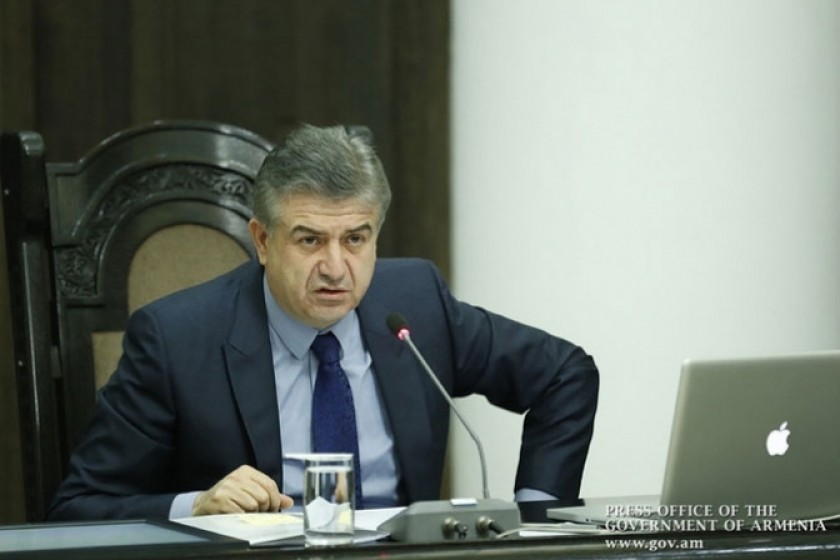 Acting Prime Minister Karapetyan: "Let's have an election and see who the people want"
Acting Armenian Prime Minister Karen Karapetyan today told reporters that the best way out of the political crisis in Armenia was to convene a roundtable of all political parties to reach a consensus on possible solutions.
"If they decide that snap parliamentary elections are necessary, they then need to appoint their candidates, so that all are on a level playing field," Karapetyan said.
Today's scheduled meeting between protest leader Nikol Pashinyan and Karapetyan was scrapped after Karapetyan complained about last minute demands made by the protest leader.
Karapetyan argued that the current political impasse could negatively affect the economy, scaring away investors and tourists.
Regarding Pashinyan's demand that the next prime minister of Armenia must be the "candidate of the people", Karapetyan said the only way to achieve this is via elections.
Arguing that the opposition was making maximalist demands and taking the country on the road to a "dictatorship", Karapetyan said, "Let's have an election and see who the people want."
If you found a typo you can notify us by selecting the text area and pressing CTRL+Enter